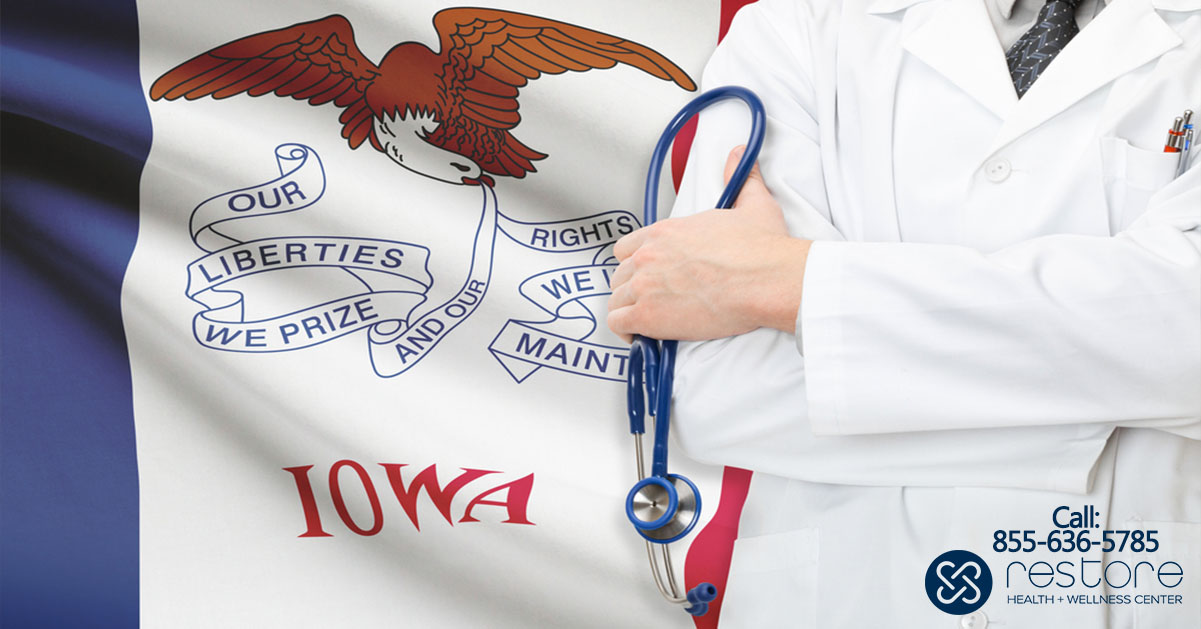 Sometimes, one squirt of nasal spray is all it takes to save a life. That's one of the ways that Naloxone, the most common opiate reversal drug, is commonly administered to patients in the throes of an opioid overdose. The drug, also sold under the brand name Narcan, can be difficult to get, often due to strict prescribing laws intended to discourage people from abusing opiates in the first place.
In recent years, however, researchers and public health officials have said they don't think the drug encourages addiction. Instead, they see the drug as a necessary tool to save lives in the face of an increasingly deadly opioid epidemic– and lawmakers in Iowa have been listening.
2016 Bill Allows Eligible Individuals to Purchase Naloxone for Themselves or Other Who May be at Risk for an Opioid Overdose
In 2016, the Iowa legislature passed a bill allowing a greater amount of individuals to purchase naloxone without a prescription. Previously a doctor's prescription was required to obtain the medication.
Specifically, the new regulations permit a pharmacy to sell the drug to:
Individuals at risk for an opioid overdose

Family members or friends of someone at risk for an opioid overdose

First responders and other emergency medical personnel

Other individuals in a position to assist someone at risk for an overdose
According to the Iowa Department of Public Health, a pharmacy needs to perform an eligibility test before selling the drug or refilling it. Despite that, regulations allow up to five packages or 'kits' of the drug to be sold on one occasion.
Local lawmakers and public health officials hope that expanded access to naloxone will save lives in parts of the state that are hardest hit by the opioid addiction epidemic. One pharmacy participating in the program is CVS, which says it supports expanding access to naloxone in order to give more people a chance at recovery. As of November 2016, the pharmacy chain's stores now carry naloxone without a prescription in 41 states.
At Restore Opioid Rehab Center LA, We Provide Caring, High-Quality Programs for Opioid Addiction Treatment
Treatment for opioid addiction and opioid withdrawal can be a frightening and uncomfortable process, and if you're addicted to opioids, you shouldn't have to experience it alone. That's why it's essential to undergo a medically-supervised detox in order for your body to safely cleanse itself of toxins. A high-quality detox program allows medical professionals to constantly monitor your vital signs and provide essential medications that can reduce the discomfort of opioid withdrawal.
At Restore Health and Wellness Center, our opioid addiction treatment programs are tailored to fit the needs of every patient. Through a combination of evidence-based treatments and holistic therapies, patients are given the skills they'll need to achieve a sustainable and long-term recovery. At Restore, we offer medically-supervised opioid detox programs and high-quality care at every stage of the rehab process.
Our multidisciplinary approach to opioid addiction treatment is implemented by clinical professionals with years of knowledge and experience in the field of addiction. Every opioid addiction treatment plan is individually created and constantly refined to address the specific health and wellness concerns of the patient. Begin your journey to recovery in our state-of-the-art, luxurious, and all-inclusive treatment center. If you or someone you love is addicted to opioids, take a step in the right direction and make a call today. Your future is waiting. Visit our drug rehab center in Encino, CA at 6918 Owensmouth Ave Canoga Park, CA 91303. 24/7 Admissions (818) 722-9019. On-Site Contact (818) 806-3914.
Sources:
---