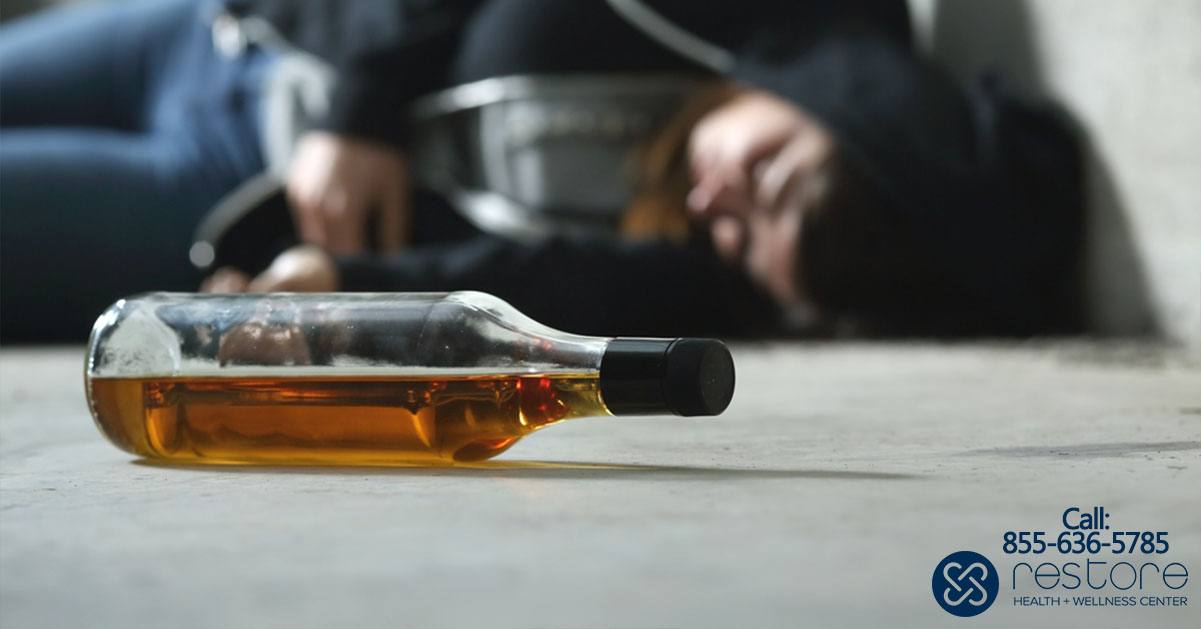 Information from the National Institute of Alcohol Abuse and Alcoholism (NIAAA) indicates that approximately 17 million American adults are currently dealing with an alcohol use disorder (AUD). Many AUDs, including mid-to-late stage alcoholism and some types of binge drinking disorders, can result in a patient becoming physically addicted to alcohol. When this occurs, a patient may begin to suffer severe withdrawal symptoms if they go without alcohol for more than several hours.
The painful symptoms of alcohol withdrawal are one of the many reasons why it can be so difficult for alcohol addiction sufferers to kick their drinking habits. Unfortunately, the withdrawal symptoms of alcohol can sometimes be so intense that they themselves can harm– and, in rare cases, kill patients, especially those who are attempting risky, at-home detoxes.
How Long Does Alcohol Withdrawal Take to Begin AND How Long Does it Last?
For patients who are addicted to alcohol, it doesn't take long after their last drink to begin experiencing the effects of alcohol withdrawal on the body.
Most individuals will begin to feel significant withdrawal effects between 4-8 hours of their last drink, but these times can vary greatly due to factors including:
Height, weight, body composition (body fat and muscle levels)

Gender and age

Severity, intensity, and duration of addiction (how much a patient drank, how often, and for how long)

Other drugs, medications, and dietary factors

Genetic and lifestyle factors (i.e. predispositions, stress, exercise levels)
In general, symptoms of alcohol withdrawal can begin in as little as 2 hours, and can extend for 2 weeks or more in some cases:
Symptoms Begin:

Between

2 hours and 4 days

after the last drink

Symptoms Peak:

Between

2 days and 5 days

after the last drink

Symptoms Dissipate:

Between

6 days and 2 weeks

after the last drink
The numbers above are averages, and because every patient is different, some barely experience alcohol withdrawal, while others may report an excruciating experience that lasts 3 weeks or more.
What are the Most Common Signs of Alcohol Withdrawal?
Some of the common symptoms and signs of alcohol withdrawal often include:
Shaking and tremors

Nausea and vomiting

Sweating

Loss of appetite

Fast heart rate

Anxiety, insomnia

Disorientation and confusion

Hallucinations

Irritation, agitation, nervousness
What are the Most Dangerous Withdrawal Symptoms of Alcohol?
According to the NIAAA, for 90% of patients, alcohol withdrawal is nothing more than an incredibly uncomfortable process. However, the other 10% experience what is known as acute alcohol withdrawal syndrome. This is often characterized by a low-grade fever, fast breathing, and excessive sweating, among other symptoms of alcohol withdrawal.
Unfortunately, acute alcohol withdrawal syndrome isn't just painful for patients; in certain cases, it can actually kill. The biggest potential threat to an alcohol addiction patient in withdrawal is experiencing a seizure, though severe heart palpitations, delirium tremens, and serious brain damage may also be deadly in certain circumstances.
Seizures:

mostly occurring in the first 48 hours after an individual has ceased using alcohol, seizures can be a massive health risk, sometimes resulting in death. The likelihood of having seizures increase with the number of withdrawals an individual experience.

Delirium tremens:

develops 1 to 4 days after the beginning of acute alcohol withdrawal, usually only in patients who have been drinking heavily for years. Death may occur in up to 5% of patients who suffer from delirium tremens.

Wernicke-Korsakoff syndrome:

are two complementary syndromes that result from a nutritional deficiency resulting from a lack of thiamine, a common side effect of alcoholism. The disorder often results in delirium, severe mental impairments, abnormal walking, among other side effects, which may include coma and even death.

Heart complications:

alcohol withdrawal may contribute to alcohol-related arrhythmia and could also contribute to deadly heart attacks, though more research is needed to determine a true relationship.

Psychological issues:

alcohol withdrawal can worsen severe anxiety and depression. NIAAA statistics indicate that up to 15% of alcoholics may be at risk for suicide, and alcohol withdrawal may increase the likelihood of a patient committing acts of self-harm.
At Restore Alcohol Rehab Center LA, We Provide Caring, High-Quality Alcoholism Treatment Programs
Alcohol withdrawal can be a painful and dangerous process, and it's something that no one should have to experience alone. That's why, if you're addicted to alcohol, it's essential to undergo a medically-supervised detox in order for your body to safely cleanse itself of toxins. A high-quality detox program allows medical professionals to constantly monitor your vital signs and provide essential medications that can reduce the discomfort of alcohol withdrawal.
At Restore Health and Wellness Center, our alcohol treatment programs combine traditional, evidence-based treatments with holistic therapies to give each and every patient the best chance at a sustainable, long-term recovery. At Restore, we do not only offer medically-supervised detox programs; we offer high-quality treatment at every step of the rehabilitation process.
Our integrated approach to alcoholism treatment is implemented by clinical experts with decades of experience in the field of addiction. Every alcohol addiction treatment plan is individually created and continuously updated to meet the specific health needs of the patient. Find your road to recovery in our modern, luxurious, and all-inclusive facility. If you or someone you love is addicted to alcohol, take a step in the right direction, and make a call today. Your future is waiting.
Visit our alcohol rehab center in Simi Valley, CA at 6918 Owensmouth Ave Canoga Park, CA 91303. 24/7 Admissions (818) 722-9019. On-Site Contact (818) 806-3914.
Sources:
---