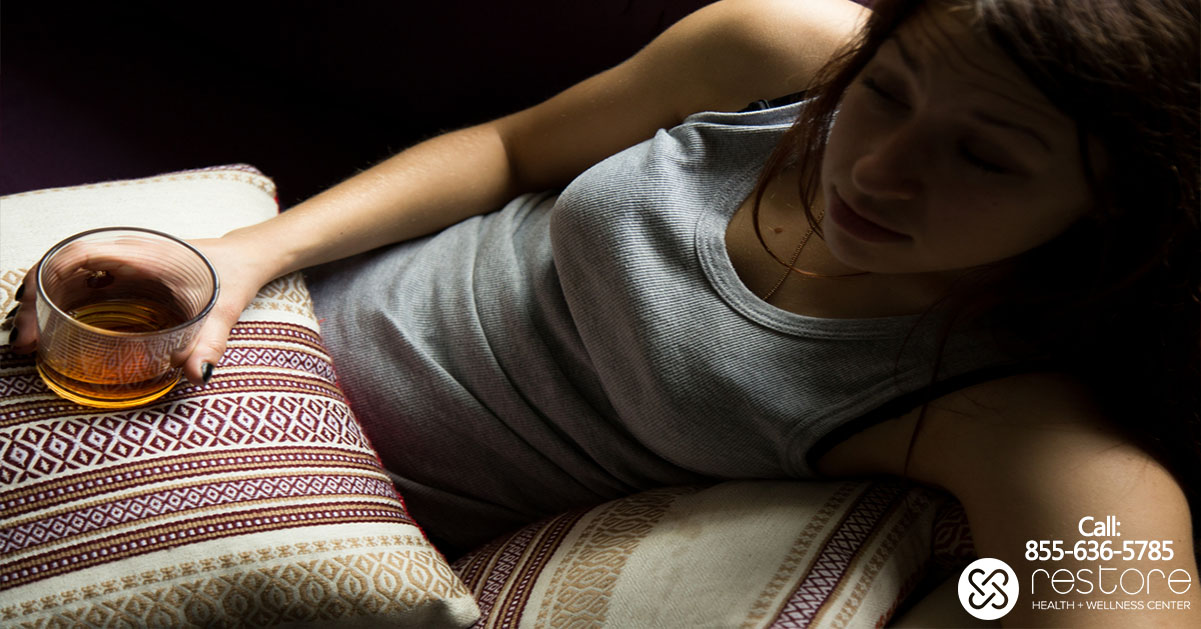 Information from the National Institute of Alcohol Abuse and Alcoholism (NIAAA) indicates that less than 9% of Americans with an alcohol use disorder (AUD) get professional treatment for their disorder. That's estimated to only be about 1.5 million of the approximately 17 million Americans who are thought to have an AUD.
The fact that so few Americans are getting treatment is concerning, but not surprising. A variety of factors, including personal denial, the social stigma that surrounds alcoholism, and a lack of access to quality treatment are among the reasons why so many Americans avoid getting the treatment they need.
Types of Treatment for Alcoholism
Much like a variety of other substance use and addiction disorders, alcoholism can be treated with both medication and therapy.
Some of the medications that are commonly used to help treat alcoholism include:
Disulfiram:

commonly known under the brand name Antabuse, disulfiram attempts to treat alcoholism by creating a very unpleasant reaction to alcohol.

Naltrexone:

commonly known under the brand name Vivitrol, this medication is used to help both opiate and alcohol addiction sufferers prevent relapses.  

SSRIs:

may not directly treat alcoholism, but may be prescribed to alcoholism sufferers with a co-occurring psychological disorder like anxiety or depression.

Diazepam:

commonly known as Valium, is a benzodiazepine medication sometimes prescribed to patients who are undergoing alcohol withdrawal to reduce the intensity of their symptoms.
In comparison, some of the types of talk therapy that are often used to treat alcoholism include:
Cognitive-Behavioral Therapy:

focuses on achieving short-term goals by attempting to combine hands-on changes in behavior with simultaneous changes in a patient's thought process.

Reality Therapy:

focuses on solving problems and making better choices to help a patient more easily accomplish his or her goals. Unlike many other kinds of therapy, reality therapy focuses on the present rather than the past.

Group Therapy:

is a type of therapy in which one or more counselors or therapists work with multiple patients at the same time.
The Importance of Inpatient Treatment for Alcoholism
A patient who is suffering from alcoholism or another kind of AUD has a variety of options when it comes to therapeutic treatment programs. In many instances, patients may be able to choose between inpatient, outpatient, and partial hospitalization programs. However, for several reasons, an inpatient treatment program is the best option for the vast majority of alcohol rehab patients.
The benefits of inpatient treatment for alcoholism include:
Allowing a patient to completely immerse themselves in their recovery

More in-person time with counselors and therapists

Less time for a patient to re-engage with dangerous people or places

More supervision and structured time

Less chance of potential relapse
Restore Center LA Provides Individualized Treatment Plans for Alcoholism and Alcohol Use Disorders
Alcoholism is a chronic, progressive, and potentially deadly disease. Without treatment, you are putting yourself at risk for a variety of physical, mental, and emotional health issues. Getting treatment for alcohol addiction can be intimidating at first, but in the long-run, it's an incredibly valuable investment in your health, happiness, and quality of life.
At Restore Alcohol Rehab Center, a professionally accredited treatment center for alcoholism and drug addiction, we see each and every patient as an individual. That's why we create individualized treatment plans for alcoholism that take into account every person's needs, desires, and medical history, among other factors, to create a care strategy that will give them the best shot at a sustainable, long-term recovery.
At Restore, we combine traditional, evidence-based treatments with holistic therapies to give every patient a variety of effective treatment options. If you or someone you love is addicted to alcohol, all it takes is one call to change your life forever. Visit our drug rehab center in Encino, CA at 6918 Owensmouth Ave Canoga Park, CA 91303. 24/7 Admissions (818) 722-9019. On-Site Contact (818) 806-3914.
Sources:
---