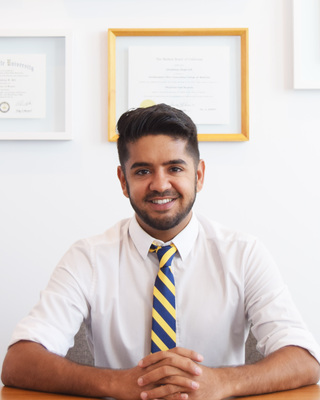 Dr. Akashdeep Gill, MD Medical Director Psychiatrist
Dr. Akashdeep Gill is a board certified psychiatrist practicing in the Los Angeles area specializing in both addiction and general psychiatry. He has had the opportunity to train and practice in multiple clinical settings across the Los Angeles area including UCLA Neuropsychiatric Institute, Cedars Sinai Medical Center, Olive View County Hospital and the Veteran Affairs medical centers. Personally, he has worked with and feels comfortable with patients from a variety of backgrounds and history.
His beliefs reflect his understanding that mental illness and addiction can be extremely difficult and painful. He acknowledges and understands that not everyone is the same and that a comprehensive diagnosis and flexible treatment plan are important to successful recovery. He believes in comprehensive care with a focus on the integration of evidence based pharmacology and psychotherapy specific to patient needs. Currently he works with Restore Health and Wellness Center as the staff psychiatrist.
Following graduation from Kent State University, he received his medical degree from Northeast Ohio Medical University. He then completed his Psychiatry Residency at the UCLA – San Fernando Valley Program and graduated from the UCLA – Cedars Sinai Addiction Psychiatry Fellowship.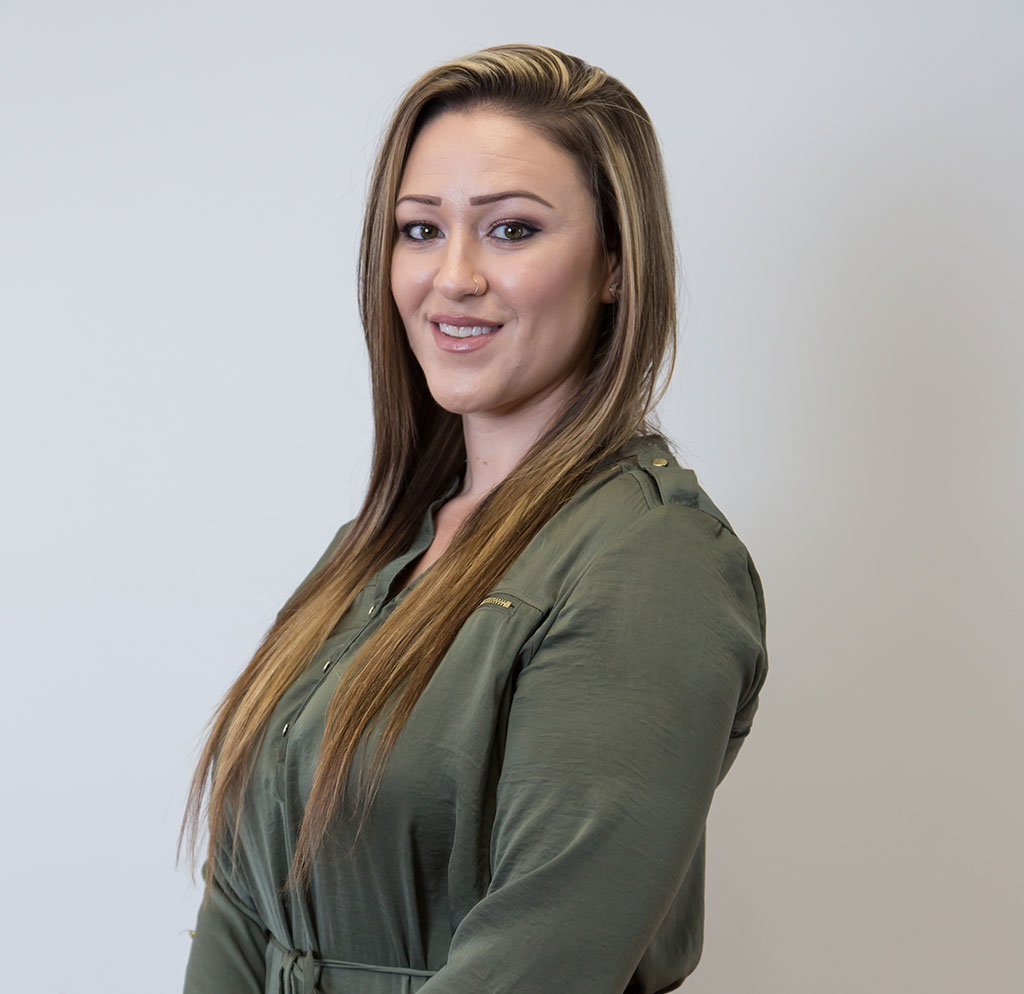 Ashley Shelton, MS, MFT Intern Primary Therapist
Ashley Shelton is a Marriage and Family Therapist Intern at Restore Treatment Center. Ms. Shelton graduated with Distinguished Honors from California State University Northridge, with a Master of Science Degree in Educational Psychology, with an emphasis in Marriage and Family Therapy. Ms. Shelton has extensive education, training, and experience in the field of substance abuse, complex trauma, co-occurring disorders, the Commercial Sexual Exploitation of Children (CSEC) and self-injury. Ashley has worked in the mental health/substance abuse field for 4 years.
Ms. Shelton is seen by her clients and peers as welcoming, direct, and shares a warm approach to therapy and the therapeutic process. Ms. Shelton is an Integrative Psychotherapist, which means that she utilizes a variety of orientations and therapies, based on client's individual needs. Some of the integrative therapies include Cognitive Behavioral Therapy (CBT), Dialectical Behavioral Therapy (DBT), and Trauma Focused Cognitive Behavioral Therapy (TF-CBT). Ms. Shelton's approach involves genuine care, acceptance, and being non-judgmental. Ms. Shelton works with clients from a strength-based, positive, and affirming perspective. She works with a wide range of issues, including: depression, anxiety, bi-polar disorder, other mental health disorders, unresolved emotional issues, self-esteem/self-empowerment, grief and loss, relationship/family concerns, and individual counseling for personal, emotional and relational growth. This focus helps facilitate more meaning and purpose in one's life. Ms. Shelton's specialties include working with clients with substance abuse/addictions, co-occurring disorders (mental health and substance abuse disorders), complex trauma, self-injury, eating disorders, and domestic violence. Ms. Shelton primarily works with adults, but has experience with adolescents in residential settings.
Ms. Shelton had a long-term goal to become a teacher, but due to personal experiences, she fell into the wonderful work of therapy. She considers herself blessed to be able to work in a profession that she truly loves and feels passionate about. Ashley also notes that, "I absolutely love working in a field where I get to make positive connections with people of all ages and different walks of life, and help improve their quality of being."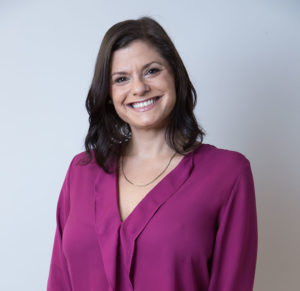 Marissa Bennett, MA, MFT Intern Therapist
When human beings experience the trauma of addiction and severe life stressors, it is not uncommon for lives to unravel. Marissa's great passion is bringing healing to clients who have been through stressful experiences due to addiction and co-occurring mental health issues. Marissa helps her client's find new healthy perceptions of themselves, which can assist in strengthening relationships with one's self and others to feel more complete, serene, safe and whole. Marissa became a therapist to help people navigate their complex worlds to live healthier, happier lives. She works from a Cognitive Behavioral and Family Dynamics therapeutic approach, to help clients understand themselves and begin to change unwanted and unhealthy behavior. Marissa is a firm believer in empowering clients and their families, as well as managing the myriad of other dynamics often associated with substance abuse problems.
Marissa graduated from Phillips Graduate University with an M.A. in Psychology; with an emphasis in Marriage and Family Therapy and a Concentration in Co-occurring disorders. Marissa brings a wealth of experience and passion to her work with clients at Restore Drug and Alcohol Treatment Center.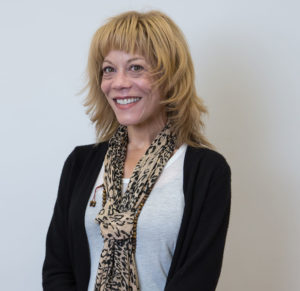 Rachel Ashby Therapist
Rachel Ashby received her Master's in Clinical Psychology with an emphasis in Marriage and Family Therapy from Antioch University in Los Angeles, CA. Ms. Ashby also received advanced education and training in Spiritual Depth Psychology, Self-Psychology, Transpersonal and Transcultural Psychology, and Relational and Intersubjective Psychology. Ms. Ashby has received further education and training in trauma, dynamics of addiction, and eating disorders and Attachment Theory. Ms. Ashby has completed intensive education in France, focusing on the intersection of Buddhism and Psychotherapy.
Prior to joining Restore Treatment LA, Ms. Ashby worked as a Psychodynamic Psychotherapist in community mental health providing long-term psychotherapy for individuals, couples, and families. Ms. Ashby has been trained in Crisis Management, Immediate Intervention, Suicide Assessment and Prevention, and weaves her extensive education and experience into customizing individualized treatment for client's who struggle with addiction, addictive behaviors and mental health needs.
As a clinician, Ms. Ashby's goal is to provide a corrective emotional experience, leading to corrective relational experiences. With empathy, compassion and understanding, Ms. Ashby adds tremendous value to the Restore team by helping her clients build a cohesive self, self-understanding, and self-compassion as clients continue their healing journey.
"And now here is my secret, a very simple secret: It is only with the heart that one can see rightly; what is essential is invisible to the eye."
Vinsent Franke Director of Operations
Vinsent Franke is a Los Angeles local who discovered the passion of his life by bringing healing to people who have been through traumatic and stressful life events. Vinsent believes there is no single approach to recovery. Helping people create healthy perceptions of themselves to strengthen their relationships is an art. Utilizing past experiences as a martial artist and teacher, along with his education as a substance abuse counselor/coach/interventionist and pastor, assists Vinsent in helping his clients learn healthy forms of self-rediscovery.
Self-rediscovery is where the true adventure is, according to Vinsent. As a long-standing member within the recovery community, his work in the field began over 12 years ago. Utilizing his own experience with recovery, Vinsent shares his experience successfully with those in need and is very comfortable working with all people looking for a new path. Finding ways to create new mental, emotional, physical and spiritual experiences with people is what recovery is truly about.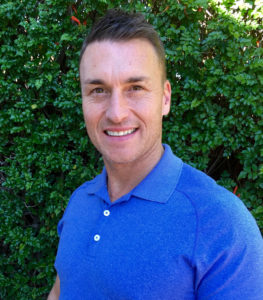 Rick Hagaman Recoveryfit
Rick Hagaman has provided his elite fitness and wellness services to individuals and corporate groups since 2006. He has utilized this success and experience along with over 18 years of active recovery to create the Recoveryfit program. "Early on, I was lucky enough to realize just how essential fitness and exercise was to my recovery. Sometimes it was the only thing between me and a drink. I developed this unique program in an effort to share the gift of fitness with others suffering from addiction who are searching for tools to stay clean and sober.
Recoveryfit is an expertly crafted group fitness program presented in alignment with the 12 Steps and 12 principles of recovery. This innovative program elevates the emotional well-being of clients through exercise; consequently, increasing the chances of long-term recovery from addiction. Recoveryfit centers on the often-neglected PHYSICAL COMPONENT of recovery by providing the valuable tool of fitness to people struggling through the early months of the recovery process.
Safe and effective exercise is universally beneficial for all who do it; however, Recoveryfit's comprehensive fitness program is especially beneficial to those individuals recovering from addiction:
Produces endorphins (similar to drugs)
Partially replaces cravings for drugs and alcohol
Exercise may reduce withdrawal symptoms
One can start developing healthy habits to replace ones which have been destructive
Feel better and look better; increasing your self esteem
If I have low self-esteem, my mind tells me I might as well drink
Exercise can slow down the alcoholic mind for a period of time
Creates a special bond and camaraderie within the group
Clients experience recovery at the physical level through this one-of-a-kind exercise program, creating a paradigm shift not only for recovery, but also for fitness and exercise.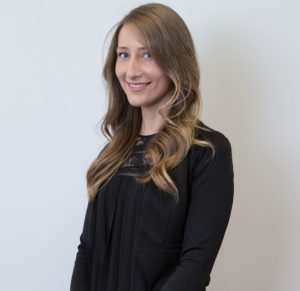 Diana Beals Program Coordinator
Diana Beals has been working in the field of addiction treatment for many years. Ms. Beals has studied and practiced a myriad of treatment modalities that have helped clients maintain long-term sobriety and wellness. With a Degree in Communications and a Certification in conducting interventions, she is extremely helpful with the more resistant clients that have a history of chronic relapse. Ms. Beals' personal mission as Program Coordinator, is to utilize as many treatment theories as necessary per individual, so that each client has the tools to achieve long-term sobriety and a happy, healthy life.
Ms. Beals works with each client from the time they arrive, until they have completed and moved on to live full and drug-free lives. Addiction affects every aspect of a person's life, and our Program Coordinator dedicates herself to make sure that what each client learns while at Restore will help them navigate through the struggles of life with new and viable solutions to their problems.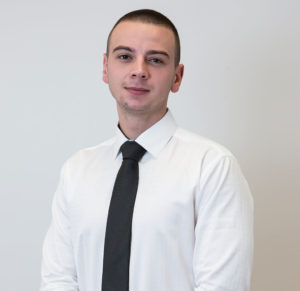 Fred Bass Case Manager
Nothing motivates me more than to have the opportunity to work with people so that they may achieve long-term sobriety. As a recovering drug addict and alcoholic myself, I have dealt with this progressive and fatal disease first hand. I am registered with the state of California to work in the field of addiction and I take pride in helping people change their perception on life. Mr. Bass goes above and beyond for all his clients as well as their families. It is a pleasure to maintain an open line of communication and provide clients and families with comfort.
Nothing is more gratifying and rewarding than seeing someone save their own life by taking a few suggestions and believing in the process of recovery. At Restore Treatment LA, we provide our clients with the tools and opportunities to live a successful drug-free life. I am truly blessed and grateful to be a part of something as amazing as Restore Treatment Center.