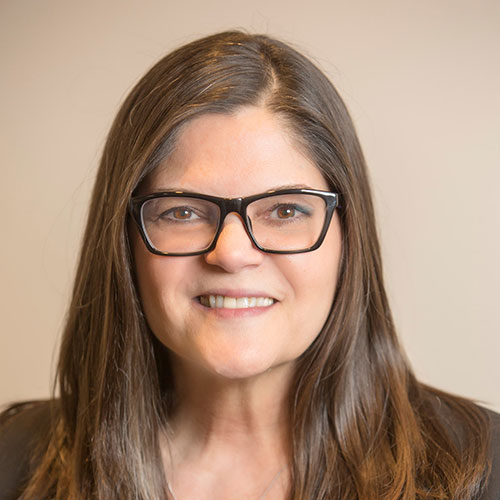 Liz Gomez, MSW Executive Director
Liz received her undergraduate degree in social work from Syracuse University in New York, and her master's degree in social work from California State University, Long Beach. She has been actively involved in the leadership of numerous philanthropic, civic and community organizations and has been working in human services for over 30 years. Previously, she was the executive director of a treatment center and prior to that a non-profit organization, for combined experience of over 20 years. She served 12 years on the board of The California Wellness Foundation whose mission is to improve the health of Californians.
Prior to working in treatment, Liz worked as a consultant for youth programs across the country, providing training and technical assistance utilizing her expertise on trauma informed approaches to working with vulnerable populations. In addition, Liz provided training on organizational development and the operation of behavioral health care companies; emergency shelters, transitional living and independent living programs. Liz is passionate about serving the community and vulnerable populations. Liz shared, "I am really excited about the opportunity to work at Restore Health and Wellness, LLC. Providing quality care in a professional, healthy environment for those that seek our services and for our staff who serve them is top priority."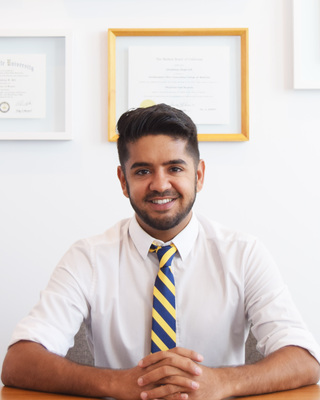 Dr. Akashdeep Gill, MD Medical Director Psychiatrist
Dr. Akashdeep Gill is a board certified psychiatrist practicing in the Los Angeles area specializing in both addiction and general psychiatry. He has had the opportunity to train and practice in multiple clinical settings across the Los Angeles area including UCLA Neuropsychiatric Institute, Cedars Sinai Medical Center, Olive View County Hospital and the Veteran Affairs medical centers. Personally, he has worked with and feels comfortable with patients from a variety of backgrounds and history.
His beliefs reflect his understanding that mental illness and addiction can be extremely difficult and painful. He acknowledges and understands that not everyone is the same and that a comprehensive diagnosis and flexible treatment plan are important to successful recovery. He believes in comprehensive care with a focus on the integration of evidence based pharmacology and psychotherapy specific to patient needs. Currently he works with Restore Health and Wellness Center as the staff psychiatrist.
Following graduation from Kent State University, he received his medical degree from Northeast Ohio Medical University. He then completed his Psychiatry Residency at the UCLA – San Fernando Valley Program and graduated from the UCLA – Cedars Sinai Addiction Psychiatry Fellowship.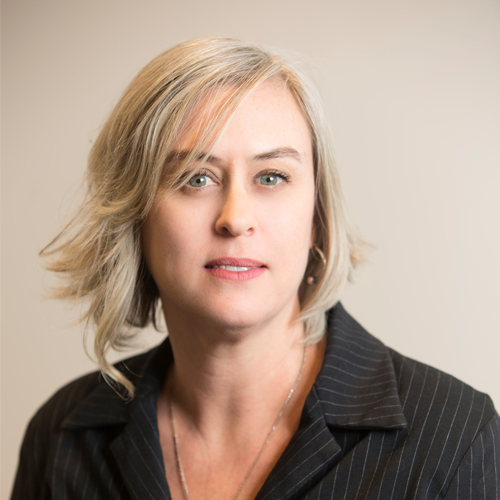 Aimee Noel, LCSW Clinical Director
Aimee Noel has been working in the human service profession since 1996.  After earning her Bachelor's degree in Developmental Psychology at California State University, Chico, Aimee jumped in to working as a direct care staff.  She then went on to earn her Master's degree in Social Work at Smith College and has worked her way up the ranks.  Licensed since 2006, Aimee has experience working in residential treatment, working with adults with co-occurring disorders, conducting therapy with individuals and families, and has strong ties in the recovery community.  Aimee has been a Clinical Director and specialized in addiction treatment since 2011.
Aimee is passionate about recovery because of her own journey and considers it an honor to meet people at one of the hardest times in their lives and see the amazing transformation that can occur with the right formula of willingness, treatment and support.  "I consider this work life and death and I will do whatever I can to give clients a fighting chance to break the cycle of addiction and live their personal best life.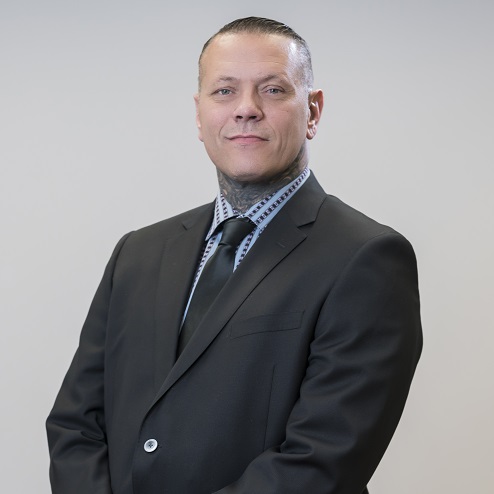 Vinsent Franke Program Director
Vinsent Franke is a Los Angeles local who discovered the passion of his life by bringing healing to people who have been through traumatic and stressful life events. Vinsent believes there is no single approach to recovery. Helping people create healthy perceptions of themselves to strengthen their relationships is an art. Utilizing past experiences as a martial artist and teacher, along with his education as a substance abuse counselor/coach/interventionist and pastor, assists Vinsent in helping his clients learn healthy forms of self-rediscovery.
Self-rediscovery is where the true adventure is, according to Vinsent. As a long-standing member within the recovery community, his work in the field began over 12 years ago. Utilizing his own experience with recovery, Vinsent shares his experience successfully with those in need and is very comfortable working with all people looking for a new path. Finding ways to create new mental, emotional, physical and spiritual experiences with people is what recovery is truly about.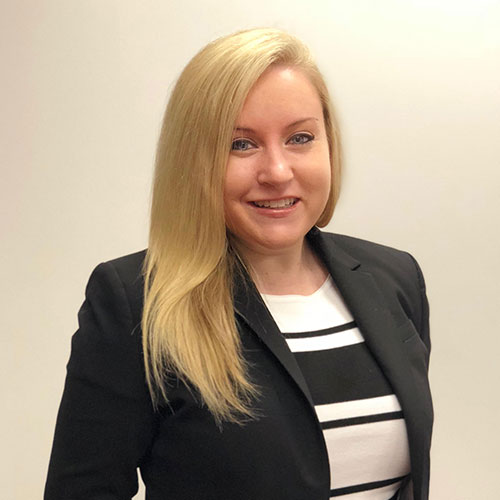 Ashley Baum Primary Therapist
Ashley Baum is a registered Associate Clinical Social Worker, who graduated from the esteemed USC Suzanne Dworak-Peck School of Social Work, where she received her master's degree in Social Work. Prior to participating in USC's program, Ashley earned a master's degree in Crisis and Trauma Studies, specializing in Post-Traumatic Stress Disorder in Children and Soldiers, from Tel Aviv University in Israel. While residing in Israel, Ashley was exposed to the effects of two wars. These events provided her a strong foundation and understanding to work with clients suffering from trauma and PTSD.
Ashley has experience working nationally and internationally with traumatized populations such as, victims of terror and war, African refugee women and children, HIV/AIDS patients and survivors of human trafficking and forced labor. Each population that Ashley has worked with has presented addiction and psychiatric disorders. Her education has provided her with addiction and dual diagnosis training, as Ashley's undergraduate degree from the University of Arizona, was in Special Education/Rehabilitation and Psycho-educational Studies, and at USC her concentration was in Systems of Recovery in Mental Illness.
As a primary therapist Ashley is highly motivated and passionate about working with individuals who present addiction and co-occurring disorders. She understands that when working with clients there is not a one size fits all therapy model, and tailors her sessions to meet each client's specific needs. Having worked with numerous multidisciplinary teams she is aware how valuable having multi-faceted approaches are for learning and professional growth. Ashley feels fortunate to be part of such a well-rounded team.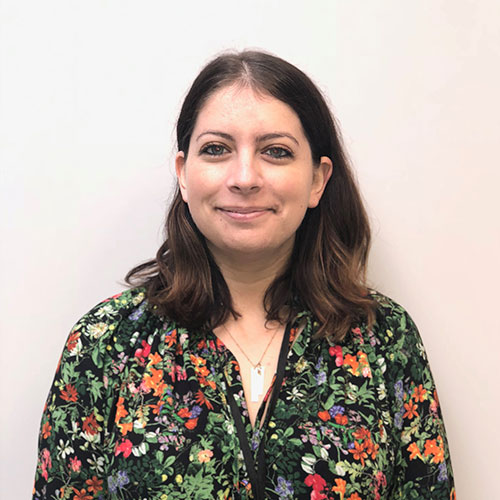 Melissa Scharf, LMFT Therapist/ Family Specialist
Melissa Scharf is a licensed Marriage and Family Therapist in the state of California. She completed her undergraduate degree in English at the University of Wisconsin-Madison. Once returning to her hometown of Los Angeles, she attended Phillips Graduate Institute and finished with a Masters degree in Psychology.
For the past seven years, she has worked closely with adults struggling with substance abuse. She is passionate about helping families come together, communicate more effectively and work towards recovery together. She believes it is important to increase communication skills with loved ones while also participating in self-care and self-discovery. As life can be overwhelming, Melissa believes therapy provides a safe space to explore ways to increase happiness and overall wellbeing. She looks forward to assisting you and your family on your journey.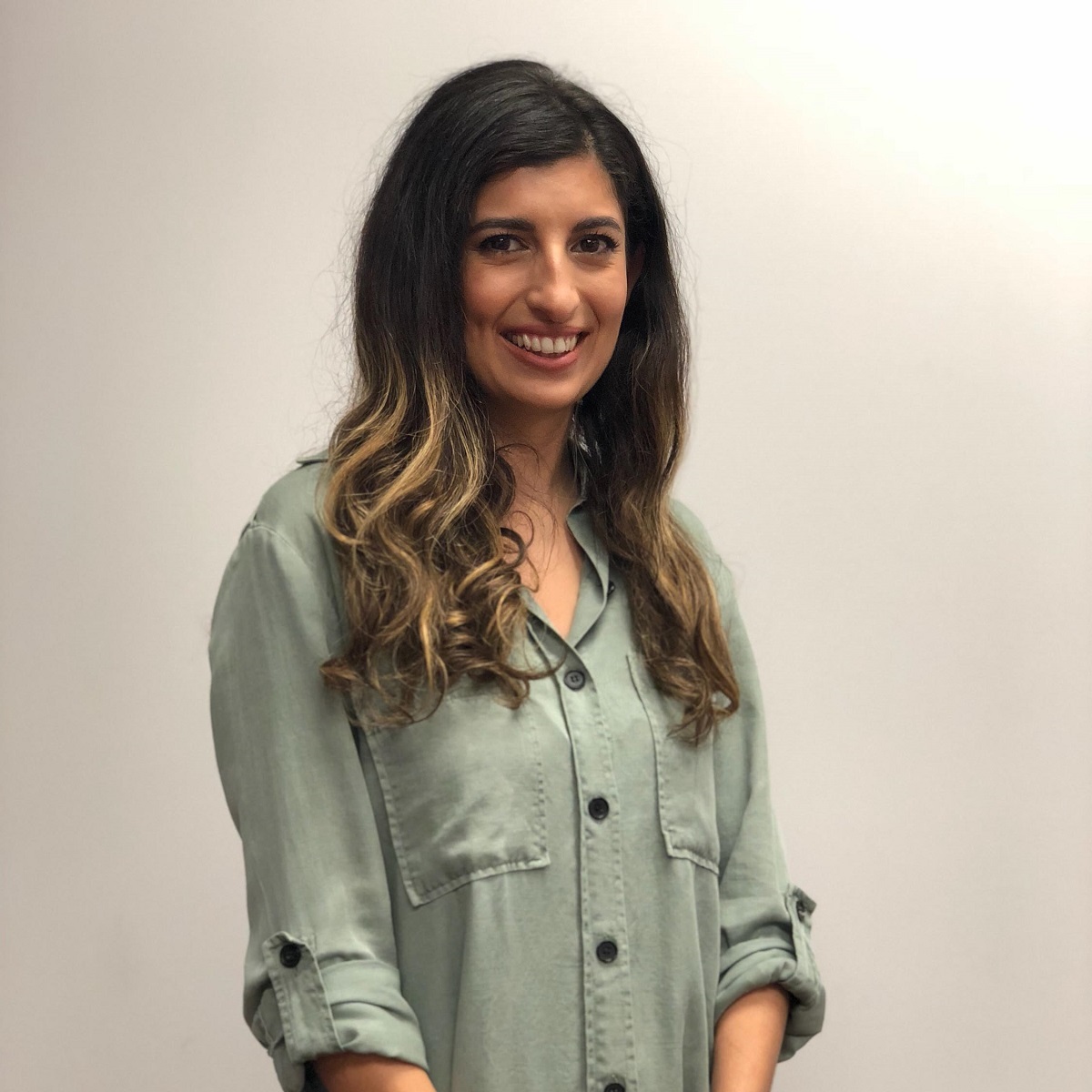 Saba Kerendian Primary Therapist
Saba Kerendian is a Registered Associate Marriage and Family Therapist. She received her education from Phillips Graduate University with a master's degree in Marriage and Family Therapy and an emphasis in school counseling. Saba brings with her the knowledge and experience of working with children and adolescents struggling with social, emotional, and behavioral challenges in the Glendale School District.
She holds a positive, warm, and accepting environment for all her clients to build a trusting therapeutic alliance. She gravitates towards a narrative therapeutic approach aiming to guide clients who struggle with addiction and underlying emotional issues to develop a strong support system and healthy coping skills to aid them in their recovery. With a strong passion for helping her clients recognize their strengths, Saba hopes to empower clients to create a positive change in their lives.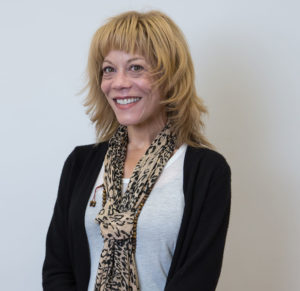 Rachel Ashby Primary Therapist
Rachel Ashby received her Master's in Clinical Psychology with an emphasis in Marriage and Family Therapy from Antioch University in Los Angeles, CA. Ms. Ashby also received advanced education and training in Spiritual Depth Psychology, Self-Psychology, Transpersonal and Transcultural Psychology, and Relational and Intersubjective Psychology. Ms. Ashby has received further education and training in trauma, dynamics of addiction, and eating disorders and Attachment Theory. Ms. Ashby has completed intensive education in France, focusing on the intersection of Buddhism and Psychotherapy.
Prior to joining Restore Treatment LA, Ms. Ashby worked as a Psychodynamic Psychotherapist in community mental health providing long-term psychotherapy for individuals, couples, and families. Ms. Ashby has been trained in Crisis Management, Immediate Intervention, Suicide Assessment and Prevention, and weaves her extensive education and experience into customizing individualized treatment for client's who struggle with addiction, addictive behaviors and mental health needs.
As a clinician, Ms. Ashby's goal is to provide a corrective emotional experience, leading to corrective relational experiences. With empathy, compassion and understanding, Ms. Ashby adds tremendous value to the Restore team by helping her clients build a cohesive self, self-understanding, and self-compassion as clients continue their healing journey.
"And now here is my secret, a very simple secret: It is only with the heart that one can see rightly; what is essential is invisible to the eye."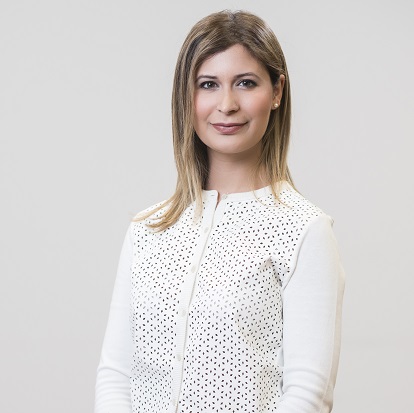 Nicole Shoumer Primary Therapist
Nicole Shoumer is a registered Associate Marriage and Family Therapist, having received her master's in Clinical Psychology from Antioch University, Los Angeles, with an emphasis in spirituality and depth. Nicole possesses a substantial amount of knowledge in and passion for Cognitive Behavioral Therapy (CBT). She also received in depth psychodynamic training at Airport Marina Counseling.

Having worked with a wide array of people, from those struggling with addictions to those with severe anxiety and Schizophrenia, Nicole offers comprehensive knowledge of the unique challenges individuals face in their day to day lives. Being an adaptable therapist is important to Nicole, as she finds it necessary to tailor herself to the needs of each client and meet everyone where they are at emotionally. Nicole is able to hold a safe and secure environment, where one may feel understood and at ease in her presence.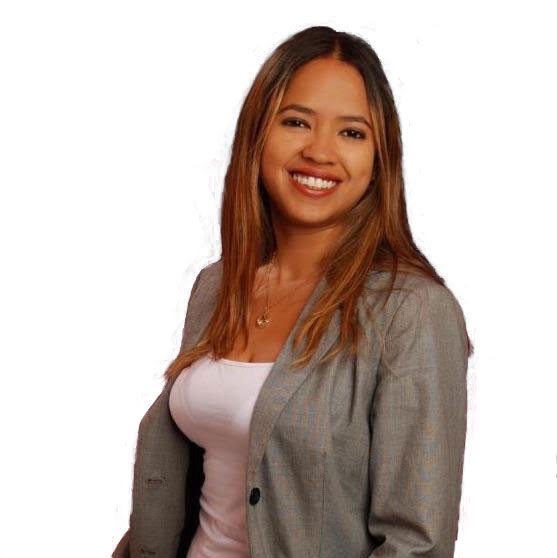 Isis Andino Case Manager
Isis Andino's name certainly captures people's attention. Isis was appropriately named for the Egyptian goddess, Isis, goddess of healing and rebirth, and that is exactly what she does with her clients. Isis has worked in various aspects of recovery, has personal experience with both substance abuse and finding recovery at a young age. She is especially skilled in working with those in early recovery and those struggling with the mixed emotions of being away from family.
Isis' engaging presence allows her to quickly establish trust and rapport, safety and a sense of vulnerability, and brings empathy, respect, and non-judgment to her clients. It is these qualities that help restore hope and motivate clients to reach for the healing and rebirth her name represents.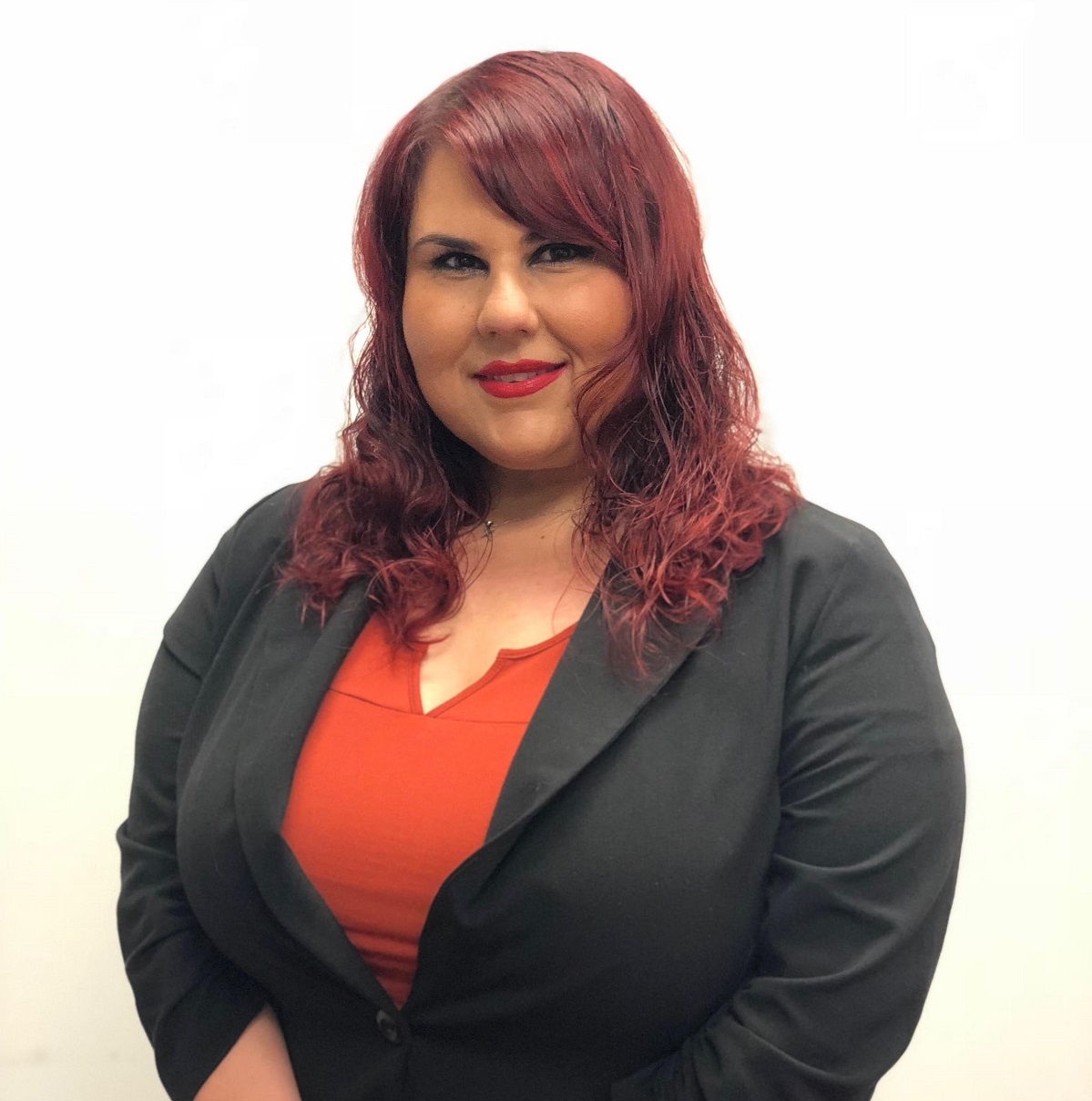 Liana Pogosyan Case Manager
Liana first began her journey with Restore Health and wellness as a technician and quickly worked her way to shift lead. Showing exemplary ability, she has now taken on a new position in case management. Believing in the process of recovery herself, she leads by example, pushing herself to new challenges and higher limits. Liana enjoys helping clients by empowering them to take back their lives and work with the strengths of each client to better themselves.
Liana has completed the addiction studies program at Pierce College and is on an academic venture to becoming a licensed therapist in the near future. Liana takes recovery very seriously she has compassion for our clients and takes pride in her part with Restore because she feels no job is neither too big nor too small to help our clients thrive.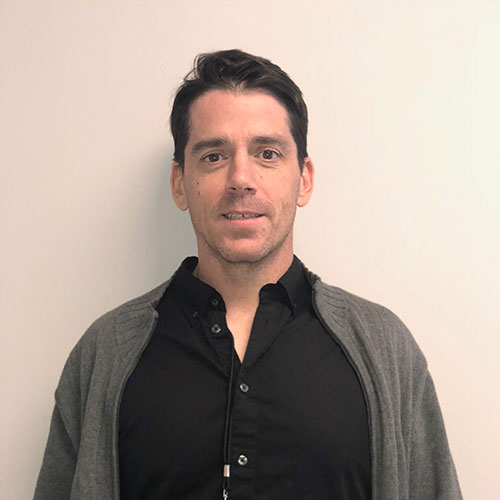 Jeffrey Lynch Case Manager/ Discharge Coordinator
Jeffrey Lynch has been a part of the recovery community for over three years. He is a certified drug and alcohol counselor in the state of California. It his belief that with consistent action and dedication all can make their journey into recovery a first class experience. He would like to use this platform to thank the many men and women who have helped him in his own triumphs over the disease of addiction and is excited to extend the same help to others under his care as Case Manager at Restore.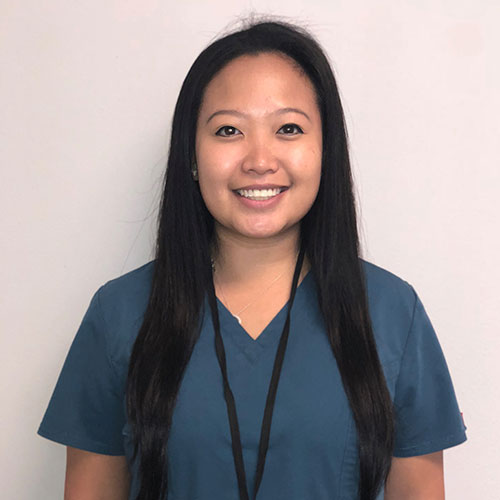 Jic Agorrilla, LVN Nurse
Jic Agorrilla was born in the Philippines and raised in Los Angeles. She attended the Licensed Vocational Nurse Program at California Career College in 2009 and passed her Board Exam in November 2010. Her nursing experience includes skilled nursing, children with special needs, but she has primarily focused on working with people who struggle addiction and co-occurring disorders. Since 2012, she has experienced working in residential settings, specializing in addiction/recovery, detoxification and dual diagnoses for adults. She is a very caring and compassionate person with the goal of providing excellent nursing care and support during her clients' recovery. When her scrubs are off, Jic dedicates part of her time towards her education, family, her 2 big fur babies, friends and herself.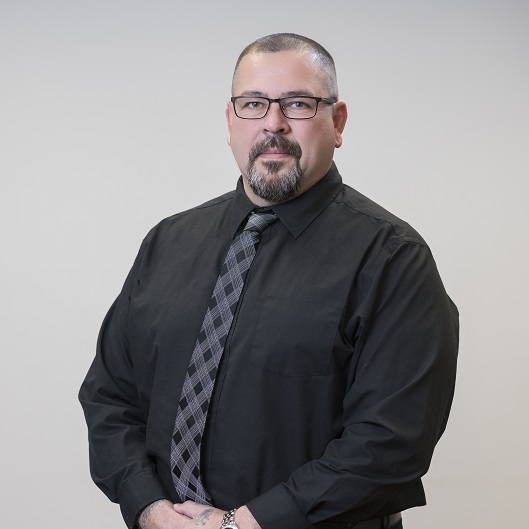 Shannon Hall Clinical Services Coordinator
From his own life experience with Trauma and recovery from Drugs and Alcohol abuse, Shannon has discovered his passion and purpose to serve those that are in the grip of active addiction, to take the journey with the broken and hopeless addict to a place of hope and healing, to foster the belief that any addict can and does recover.

Shannon started his career of counseling in 2005 with troubled youth. He has accomplished certification and continues to strive for a higher level of education/understanding of addiction, so that he can be the most effective servant/counselor possible.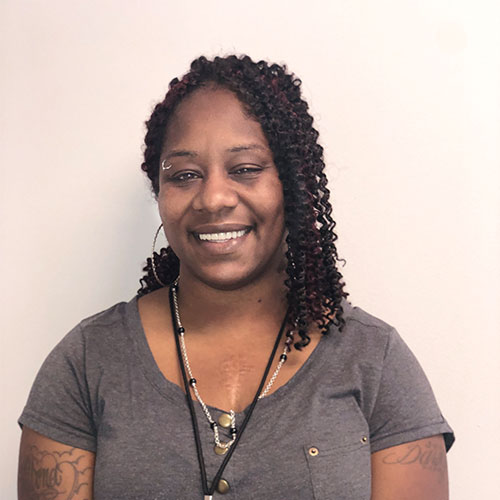 Monique Wyatt RADT-1, MA BHT Supervisor
Monique Wyatt has been working in the field of Health and Wellness since 2001.  She has over 10 years of experience working as a Certified Nursing Assistant and Assistant Director of Nursing. Monique earned her certifications as a Medical Assistant and continued her work by assisting Veterans regain their health and strength. She transitioned to work in recovery in 2009.  Monique has worked in both large non-profit and smaller for-profit facilities. She has been a member of the Board of Directors of treatment centers, learning the integral parts of the treatment process. After years as direct care staff, Monique moved on to supervise and assist staff in giving quality care to clients. Monique has continued her education in addiction studies at Pierce College.  While she loves working directly with clients, she understands the importance of strong leadership and teamwork. Monique believes that if staff are supported, they in turn provide better support to the clients. "Our Behavioral Health Technicians are on the front line of defense in a client's early recovery, it is an important role. If I listen to staff and address their needs, they in turn will listen and address the needs of the clients. It really is a domino effect." Monique values being a part of the journey toward health and wellness from the beginning and celebrating positive life changes. She continues to be optimistic about the recovery process based on personal and family struggles with addiction. In addition to promoting honesty and self-care, Monique brings her talents as a stand-up comedian to the Restore community, contributing to an atmosphere of fun and humor for clients and staff alike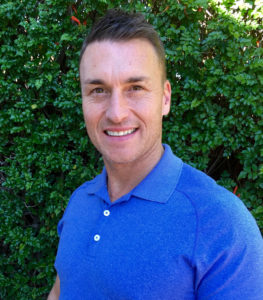 Rick Hagaman Recoveryfit
Rick Hagaman has provided his elite fitness and wellness services to individuals and corporate groups since 2006. He has utilized this success and experience along with over 18 years of active recovery to create the Recoveryfit program. "Early on, I was lucky enough to realize just how essential fitness and exercise was to my recovery. Sometimes it was the only thing between me and a drink. I developed this unique program in an effort to share the gift of fitness with others suffering from addiction who are searching for tools to stay clean and sober.
Recoveryfit is an expertly crafted group fitness program presented in alignment with the 12 Steps and 12 principles of recovery. This innovative program elevates the emotional well-being of clients through exercise; consequently, increasing the chances of long-term recovery from addiction. Recoveryfit centers on the often-neglected PHYSICAL COMPONENT of recovery by providing the valuable tool of fitness to people struggling through the early months of the recovery process.
Safe and effective exercise is universally beneficial for all who do it; however, Recoveryfit's comprehensive fitness program is especially beneficial to those individuals recovering from addiction:
Produces endorphins (similar to drugs)
Partially replaces cravings for drugs and alcohol
Exercise may reduce withdrawal symptoms
One can start developing healthy habits to replace ones which have been destructive
Feel better and look better; increasing your self esteem
If I have low self-esteem, my mind tells me I might as well drink
Exercise can slow down the alcoholic mind for a period of time
Creates a special bond and camaraderie within the group
Clients experience recovery at the physical level through this one-of-a-kind exercise program, creating a paradigm shift not only for recovery, but also for fitness and exercise.