What is Detox?
Breaking free from an addiction to drugs or alcohol is a demanding process that takes dedicated time and motivation. Addiction treatment is not a one-step procedure, and instead, requires a comprehensive continuum of care to ensure the maximum probability of a successful recovery. Many people who seek professional addiction treatment at Restore Drug Rehab LA, will likely need to be admitted into a detox program before they can begin rehabilitation treatment.
Detoxification is often the first phase of the recovery process, as addicts must be sober upon beginning treatment. The goal of detox is to break the body's physical dependence on drugs or alcohol and help clients safely overcome the symptoms of withdrawal. This process needs to be done slowly and in a controlled manner, or else it can lead to severe health issues and may even be life-threatening. Due to these consequences, it is strongly recommended that addicts detox from alcohol or drugs under the supervision of clinical professionals.
If you are suffering from a drug or alcohol dependence, do not attempt recovery on you own. Our specialized team of staff at Restore Drug Rehab LA is trained and readily available to help you achieve a lifetime of sobriety. Pick up the phone and dial (888) 979-4570 to learn why Restore is the best place for you to undergo recovery.
Detox Programs are a Recovery Tool, Not a Solution
Drug detoxification does not yield immediate results. Unlike quitting 'cold turkey,' this process involves slowly tapering off drugs and/or alcohol with the help of carefully administered medications. Choosing to quit cold turkey, and without professional assistance, can lead many addicts to relapse. Most addicts will return to abusing substances during withdrawal, simply to alleviate the extremely unpleasant symptoms associated with the detoxification process. Therefore, the goal of alcohol drug detox at Restore Drug Detox LA is to break the addict's physical dependence and transition them into a maintenance program.
Although the detoxification process can break the body's physical dependence on the addictive substance, it does nothing to address the underlying psychological factors behind the problem. Without proper behavioral therapy treatments to deal with the psychological aspect of addiction, the risk of relapsing back into a pattern of addictive drug or alcohol use is very high. Our cognitive behavioral therapy program works to reduce the likelihood of a potential relapse, by replacing self-destructive behaviors with healthy skills and habits for a sober lifestyle. The addiction professionals at Restore Treatment Center specialize in treating the underlying psychological triggers and behaviors behind the compulsive substance abuse.
Does Detox Help With Withdrawal Symptoms?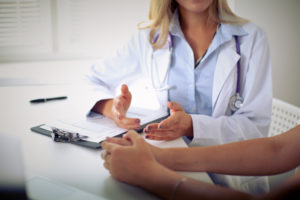 Withdrawing from any drug of addiction can be dangerous, especially when done at home without proper supervision. Many people underestimate just how severe the physical symptoms of withdrawal can be. Oftentimes, people also completely fail to take into account the severity of psychological withdrawal symptoms that arise during the detoxification process. Drug and alcohol withdrawal symptoms can be severe enough to discourage a person from fulfilling the remainder of detox and the steps that follow in recovery. Due to the gravity of these symptoms, it is in the addict's best interest to undergo detox in a clinically assisted environment. A professional detox facility offers support, around-the-clock care, and even medications to help reduce the severity of any withdrawal symptoms that may emerge.
One of the most common applications of detox at Restore Treatment LA involves helping addicts overcome the withdrawal symptoms caused by illicit or prescription opioids, such as Heroin and Oxycontin. Detox, in relation to opioid addiction, usually involves transferring the patient onto an alternative opioid or an opioid blocker in order to decrease cravings. The opioid agonist, Methadone, is the most common drug used for opioid withdrawal and maintenance. Buprenorphine, Suboxone, and Naloxone are also popular options for many patients. Naloxone, for instance, is an opioid receptor blocker. It can be used on its own to block the euphoric effects associated with opioid abuse.
Treatment Medications Used for Detox in Addiction Rehab
Methadone: Methadone is a full opiate antagonist that helps relieve both cravings and withdrawal symptoms. Methadone is capable of doing this by altering the way in which the brain registers and reacts to pain. It is usually given at an initial dose of 20 to 30 mg, with a second dose of 5 to 10 mg a few short hours later if needed. From there, the dose is gradually reduced. In addition to being used in detox, methadone is also commonly utilized in treatment as a method of maintenance.
Suboxone: This is a medication that has been gaining a great deal of traction in the field of addiction treatment over the years. Suboxone is made up of both buprenorphine and naloxone and is effective at treating opioid addiction. Suboxone provides relief from painful withdrawal symptoms and aids in the course of treatment. The dosage of suboxone administered is reduced over an extended period of time until the medication is no longer needed.
Buprenorphine: This medication is a partial opiate agonist that can be used at the first sign of withdrawal, and is also utilized in treatment for heroin and other forms of opiate addiction. Buprenorphine is helpful because of its ability to reduce cravings and minimize painful withdrawal symptoms, in addition to its low potential for abuse. It is initially administered at a dose of 2 to 8 mg, closely followed by a second dose of 2 to 4 mg. Buprenorphine can also be used for daily maintenance.
Naltrexone: This medication is used in detox and treatment for alcoholism and opioid addiction. Naltrexone works to block opiate receptors in the brain, rather than activate them, thereby blocking the effects of opiates. Although naltrexone can effectively reduce cravings for opioids and alcohol, it has shown poor treatment adherence.
Antabuse: Commonly referred to as disulfiram, Antabuse is used to treat alcohol addiction. This medication creates unpleasant and disagreeable side effects when taken in combination with alcohol. Because of this, Antabuse successfully helps patients avoid the consumption of alcohol.
Naloxone: This drug is popularly known as the opioid overdose reversal drug. Administration of the drug is done either through injection or a nasal spray. In the event of an overdose, naloxone can be given to the user in an attempt to counteract the effects of heroin or other opiates by blocking the brain's opioid receptors and overturning the potentially fatal consequences of an overdose.
Who Should Consider Seeking Professional Detox?
Individuals suffering from alcoholism, opioid addiction, and those who are dependent on sedatives can benefit from detox at Restore Drug Treatment LA. Our drug detox programs minimize withdrawal symptoms that often occur during traditional detox.
Opioid Withdrawal
Opioid withdrawal syndrome will develop within the first 24 hours after cessation of use, and can last for over a week. It is characterized by bodily symptoms, such as excessive sweating, runny nose, stomach cramps, diarrhea, and increased blood pressure. Opioid withdrawal is also often accompanied by irritability, increased sensitivity to pain, and insomnia.
Alcohol Withdrawal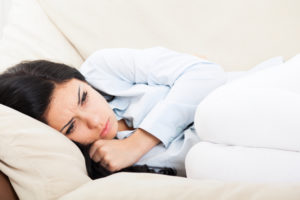 Alcohol, one of the most dangerous substances to withdrawal from, can also be managed in a safe manner through detoxification. Early alcohol withdrawal symptoms can range from body tremors and flu-like symptoms to seizures. Once the physical symptoms of withdrawal from alcohol pass, patients in alcohol detox have shown to still experience insomnia, anxiety, and feelings of depression for several weeks.
Medications may be given to alcoholics in order to reduce cravings. The attending physician at Restore Alcohol Rehab may prescribe naloxone, disulfiram, and acamprosate. Sedative benzodiazepine drugs may also be needed to reduce tremors and seizures. The muscle relaxant, baclofen, can be used to reduce activity in the nervous system, especially in patients with liver damage.
Benzodiazepine Withdrawal
Benzodiazepines are another class of drugs that require detox. Symptoms of benzodiazepines withdrawal can range from mild to severe, depending on the severity of the addiction. On the milder end, benzodiazepine withdrawal will cause muscle stiffness, sweating, heart palpitations, light-headedness, and anxiety. Acute symptoms of withdrawal include muscle tremors, dizziness, diarrhea, panic attacks and depression.
Benzodiazepine withdrawal is usually managed by slowly reducing the dosage over a period of weeks while under the guidance of a clinical professional. It is also common to first switch the patient onto the benzodiazepine drug, diazepam, as it is not absorbed by the body as rapidly as other benzodiazepines. The dosage of diazepam is then slowly tapered down.
Why is Detox Necessary?
Without proper treatment in a clinical setting, detoxification can easily trigger a relapse. Withdrawal symptoms from drugs and alcohol can cause cravings to become too severe, forcing an addict to begin using again. The ideal setting in which patients undergo drug detox at Restore Drug Detox LA is in our residential rehabilitation unit. While in our residential facility, clients are carefully monitored and receive therapeutic intervention if withdrawal symptoms become unmanageable.
At Restore Treatment LA, we offer detoxification services as part of our continuum of care. Detox is habitually used in conjunction with other levels of care to provide assistance in breaking the physical dependence on addictive substances. Traditional therapy programs and alternative treatments will further contribute to a successful recovery by addressing the psychological dependence on drugs or alcohol. Each of our treatment programs includes careful monitoring of patient behavior, holding patients accountable for their actions, and offering individual and group therapy to teach valuable coping mechanisms.
Detoxification is often the first step in the recovery process. Detoxing from your preferred drug of abuse in our residential setting at Restore Treatment Center has shown to greatly improve the likelihood of attaining long-term abstinence from drugs and alcohol.