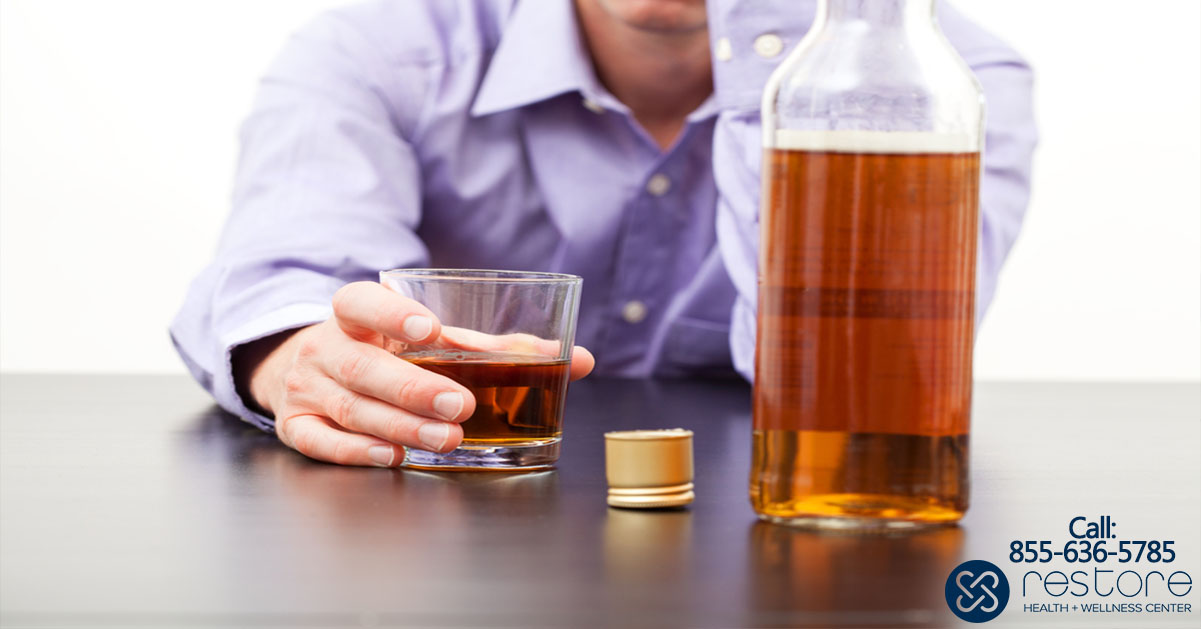 Alcohol abuse and alcohol addiction are some of the most crucial public health problems in the United States today. Each year, millions of families are affected by the physical, mental, and emotional problems that alcohol abuse can cause. That's why, since 1987, the National Council on Alcoholism and Drug Dependence (NCADD) has sponsored Alcohol Awareness Month, a month-long opportunity to improve understanding of this progressive, dangerous, and often stigmatized disease.
During the month, schools, companies, and organizations everywhere in America are implementing educational programs to encourage more individuals throughout the country to get treatment for alcoholism and alcohol use disorders. In addition, NCADD's Alcohol-Free weekend, a 72-hour challenge to avoid alcohol, is helping galvanize individuals of all ages to speak up and increase awareness about the dangers of alcohol abuse.
10 of the Most Important Facts about Alcohol Abuse, How we Perceive it, and How it Affects our Families and Communities
Nearly ¾ of Americans Oppose Lowering the Drinking Age to 18


Every few years, newspapers and magazines see a spike in editorials arguing for lowering the drinking age to 18. With so many of these opinions (many of them from Europeans and young people), it might make sense to assume that lowering the age to 18 is a popular opinion, but it's not.

A 2014 Gallup poll found that 74% of Americans surveyed are against lowering the drinking age to 18. Meanwhile, the same poll found that 79% of Americans support the National Minimum Drinking Age Act, the law which effectively raised the national drinking age to 21.

Every Year, Nearly 600,000 American Students 18-24 Receive Accidental Injuries While Drunk




Drinking can be dangerous, and not just because of who you might drunk dial. Scientists and doctors know that drinking can severely impair balance, coordination, and thinking skills, so it's not a surprise that many get injured while drinking alcohol. However, the scope of alcohol-related injuries might still surprise you.

Statistics from the National Institute on Alcohol Abuse and Alcoholism (NIAAA) show that approximately 599,000 students between 18 and 24 get injured while under the influence.

Each Year, Nearly 700,000 American Students 18-24 are Assaulted by Another Student Who Has Been Drinking




Unfortunately, drinking isn't only dangerous for the drinker. Those who are near drunk individuals could be putting themselves at risk, too. Alcohol can increase emotional instability and exacerbate aggressive behavior in many people. In some cases, alcohol can make the smallest dispute turn violent, which can often end in serious injuries, and sometimes even death.

Sadly, these expressions of violence are all too common, especially on hard-drinking college campuses.

Nearly three-quarters of a million students each year are assaulted by another student who has been drinking.

This means that students need to be especially careful about where they go and who they are with if they are getting into a situation that may involve alcohol.

Almost 100,000 American Students are Victims of Alcohol-Related Rape or Sexual Assault Every Year




In recent years, rape and sexual assault scandals have rocked nearly every major university in the U.S., and it's no surprise that, in many cases, heavy alcohol use was involved. Alcohol use can reduce an individual's ability to think clearly and make safe decisions, which makes it a potential landmine for problems with sexual assault.

Students of all ages, genders, and sexual orientations need to know that if you're drunk, you can't give or receive consent and that alcohol and sex do not mix well, especially if strangers and/or acquaintances are involved.

Counting Your Drinks (and Knowing What's in Them) is Essential to Enjoying Alcohol Safely




While alcohol abuse is a major problem in the U.S., many Americans (and even some students) still manage to drink safely and responsibly.



– Safe drinking strategies include:

Anytime you drink alcohol, you should make sure you know exactly what you are drinking and how much.

Never allow for someone you do not know or trust to give you a drink

Watch bartenders and waiters closely when pouring a drink, especially if you feel uncomfortable

Never leave your drink unattended in a public or semi-public place, like a party

Avoid large batches of unknown alcoholic beverages, such as party punch or cider bowls. This way, you can make sure that:

your drink has not been spiked with drugs

you're not drinking more alcohol than you expected

Before 1984, Drinking at Age 18 Was Permitted in 29 States


After Prohibition ended, most states placed their drinking age at 21. However, when the voting age dropped to 18, many states dropped their drinking age to 18 as well, sometimes with restrictions, such as allowing 18+ individuals lighter beer, and 21+ individuals heavier beer and liquor.

However, in 1984, the National Minimum Drinking Age Act effectively raised the national drinking age to 21 by mandating that each state in the U.S. raise the age or forfeit their national highway funding. No state has decided to forfeit their funding to reduce the age, however, Puerto Rico (technically not a state) has.

Each Year, More Than 1.4 Million Americans Get Specialized Treatment for an Alcohol Use Disorder


In the battle against alcohol abuse and alcoholism, specialized alcohol addiction treatment is essential. In order to remain sober, many patients find that they need to attend inpatient treatment for alcoholism at an alcoholism treatment center. These facilities can first help a patient withdraw from alcohol, and later teach them a variety of skills and techniques to cope with their stress and live fulfilling, sober lives.

At Least 17 Million Adults in the U.S. 18 and Older Have an Alcohol Use Disorder


Alcoholism is a universal disease. There is no age, ethnicity, race, gender, income bracket, or sexual-orientation that it does not affect. An alcoholic young gay, Hispanic man, in Kansas and an alcoholic elderly African American woman in California, maybe worlds apart, but they share many elements of the same problem, and both need help equally. The universal nature of alcohol abuse is not understood by many, and it's one of the most important lessons that NCADD hopes to teach through its Alcohol Awareness Month initiatives.

An Estimated 855,000 American Adolescents Ages 12-17 Have an Alcohol Use Disorder


For many who suffer from alcohol abuse and addiction, their problem started early on, sometimes even in childhood. Teens and pre-teens understand what alcohol is and they know how to get it. If they see friends, parents, and family members abusing it, they make be likely to abuse it themselves. To prevent this, constructive and informative alcohol education needs to begin early. To prevent kids from drinking, effective educational programs should focus on both the health consequences of drinking and the personal responsibility of an individual to make good choices for their own mental, physical, and emotional well-being.

Less than 10% of Those Who Need Help With an Alcohol Problem Seek Treatment


Of almost 20 million Americans who need help for alcohol abuse or alcoholism, only a tiny fraction, a little more than 8%, are getting help. There are many reasons for this, including a huge societal stigma surrounding alcoholism, and the relative difficulty and expense of getting quality addiction treatment in the United States. These issues, among others, lead many individuals with an alcohol use disorder to suffer in secrecy for fear of being stigmatized, as well as the concern that they may not be able to find, attend, afford, and complete a quality treatment program.
At Restore Alcohol Rehab Center LA, We Provide Comprehensive and Accredited Treatment Programs for Alcoholism
It's estimated that as many as 20 million Americans are currently in recovery, and that number is growing each year. Alcohol Awareness Month is just one of many essential initiatives that organizations around the United States are using to increase awareness of this risky, life-altering and potentially deadly disease.
At Restore Health and Wellness Center, out alcohol treatment programs combine traditional, evidence-based treatments with holistic therapies to give each and every patient the best chance at a sustainable, long-term recovery.
Our multidisciplinary approach to alcoholism treatment is carried out by clinical experts who have years of experience in the addiction field. Every alcohol treatment plan is designed and tailored to meet the specific needs of the patient. Find your road to recovery in our state-of-the-art facility and enjoy the many luxurious amenities we have to offer. If you or someone you love is addicted to alcohol, take a step in the right direction, and make a call today. Your future is waiting.
Visit our alcohol rehab center in Thousand Oaks, CA at 6918 Owensmouth Ave Canoga Park, CA 91303. 24/7 Admissions (818) 722-9019. On-Site Contact (818) 806-3914.
Sources:
---