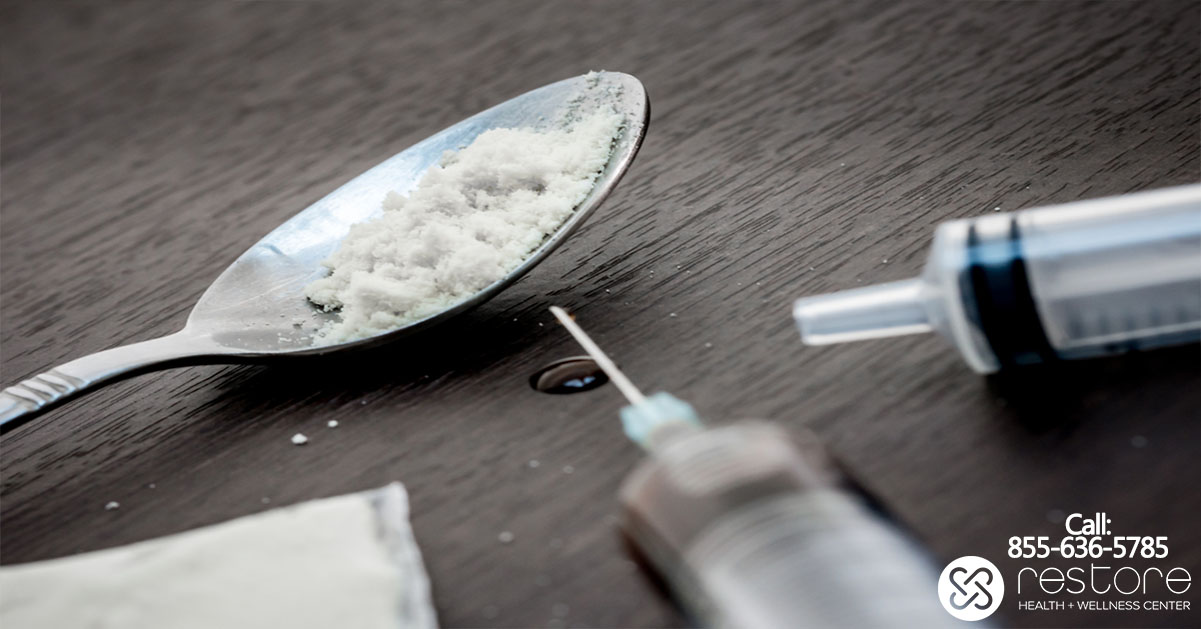 The world's most dangerous opioid isn't heroin, and it isn't even fentanyl, the synthetic opioid 100 times stronger than morphine. Instead, it's Carfentanil, another synthetic narcotic, which is up to 10,000 times stronger than morphine and up to 5,000 times stronger than heroin.  
What is Carfentanil Used For?
Carfentanil was first developed in the mid-1970s and was first brought to the market under the brand name Wildnil as a tranquilizer for large wild animals, such as tigers and elephants. Some experts believe that Carfentanil has also been weaponized, and many think that it may have been part of the unidentified chemical agent used by the Russian government in the 2002 Moscow theatre hostage crisis.
Unfortunately, in many cases, Carfentanil is so strong that traditional opioid overdose medications, such as Naloxone (commonly sold under the brand name Narcan) are ineffective at reviving patients who have overdosed. This only makes Carfentanil, much of which comes from China, even more deadly. Fortunately, however, on February 17th, China banned the production of Carfentanil, which many analysts believe could have a significant impact on reducing the supply of the substance in the United States.
What are the Common Side Effects of Carfentanil?
Very small or 'pinpoint' pupils

Dizziness, lethargy, confusion

Nausea, vomiting, digestive issues

Cold and clammy skin
What are the Most Common Carfentanil Overdose Symptoms?
Shallow breathing or lack of breathing

Heart failure

Small pupils

Cold, clammy, or bluish skin

Unresponsiveness
As you can see, many of Carfentanil's side effects and Carfentanil overdose symptoms are one and the same. This is because Carfentanil is so potent that it can be difficult for a user to take even a small dose without accidentally overdosing. Even in small amounts, the drug can kill, forcing many emergency responders and other medical and law enforcement personnel to wear protective coverings, such as gloves and gas masks, if they believe they may come into contact with the substance.  
Find Compassionate Carfentanil and Opioid Addiction Treatment Restore Health and Wellness  
The introduction of incredibly powerful synthetic opioids into America's illicit drug supply has only made the country's opioid addiction crisis even more deadly. A 2016 report from the U.S. Surgeon General estimated that 78 people die each day from opioid overdoses.  
While you may not be able to fight America's opioid crisis singlehandedly, you can still make a massive difference in your life and the lives of others. If you or someone you love is addicted to alcohol, opioids, or other addictive substances, get help (or get them help) today.
At Restore Drug Rehab Center LA, we provide our patients with comprehensive opioid addiction treatment programs. Opioids like heroin and carfentanil don't only affect the body; they also significantly affect the brain. This can make quitting opioids an incredible physical and emotional challenge, and if you or someone you love is trying to quit opioids, it shouldn't be done alone.
At Restore Health and Wellness, we make our patients our number one priority. To do this, we combine evidence-based, scientifically-tested treatments with alternative holistic therapies to create individualized opioid addiction treatment plans for each individual. Additionally, we support patients through every single stage of the Carfentanil addiction treatment process, from detox and inpatient care to sober living arrangements and alumni support groups.
At Restore, we believe rehab is more than simply staying sober, it's a way for each patient to improve their physical, mental, and emotional health while growing as an individual. This way, each of our patients can develop the coping skills and emotional strength that can give them the best shot at a sustainable, long-term sobriety. Visit our addiction treatment center in Calabasas at 6918 Owensmouth Ave Canoga Park, CA 91303. 24/7 Admissions (818) 722-9019. On-Site Contact (818) 806-3914.
Sources:
---