Fentanyl Addiction Treatment
Fentanyl is the generic name for a powerful, synthetic opioid pain-relieving medication that acts quickly and is short-lasting. It is a strong opioid agonist that works on the brain's opioid receptors. Fentanyl is used to treat breakthrough pain, and is also commonly used as an anesthetic in combination with benzodiazepine medication. This opioid drug is extremely potent, as it is approximately 80 to 100 times more potent than morphine and 40 to 50 times more potent than pharmaceutical grade (100%) heroin. Much like other opioid drugs, Fentanyl is used and abused recreationally. The number of Fentanyl fatalities from improper use reported annually is growing exponentially. The demand for Fentanyl addiction treatment in the United States is on the rise as well.
If someone takes more than the prescribed dose of Fentanyl or takes it for prolonged periods of time, this will present the risk for a severe addiction and may result in life-threatening consequences. People using the Fentanyl patch have shown acute, and sometimes fatal, breathing problems. People who already have a tolerance to narcotic pain medications are especially at risk for experiencing a fentanyl overdose.
Don't Wait Any Longer! For a Fentanyl addiction treatment center that truly cares, call Restore Drug Rehab today.
How is Fentanyl Abused?
Illicit use of Fentanyl was first observed in the 1970s in the healthcare community. Abuse is still widely seen in the United States today, and illegal manufacturing of the drug currently exists. This causes significant concern for public health and safety, as Fentanyl produces the same effects as heroin, but with one exception – Fentanyl can be hundreds of times more potent. The opioid is most commonly administered by injection or a medicated patch, but as seen with heroin, it can also be smoked and snorted.
Fentanyl is categorized as a Schedule II drug on the Drug Enforcement Agency's list of controlled substances. A Schedule II drug is considered to have a high potential for abuse, with use possibly leading to severe psychological and physical dependence. Drugs of this classification are regarded as dangerous.
Duragesic® is the brand name for the Fentanyl transdermal patch used in chronic pain management. Actiq is a solid form of Fentanyl, meant for slow dissolution in the mouth, comes on a stick and looks very similar to a lollipop. Actiq is intended for opiate-tolerant individuals and is effective in treating breakthrough pain in those battling cancer. Carfentanil (Wildnil) has a painkilling potency 10,000 times that of morphine and is used by veterinarians to immobilize large animals. Accidental contact with a new or used patch of Fentanyl has shown to have serious, if not fatal, side effect in people, especially children. Therefore, caution must be used when storing and disposing of patched properly.
What Are The Side Effects of Fentanyl Abuse?
Abuse and misuse of Fentanyl exceedingly dangerous. The most severe effects of Fentanyl abuse are overdose and death. A definitive symptom of Fentanyl overdose is acute suppression of breathing. Similar to a drug overdose of any kind, side effects involving respiratory function are life-threatening and require immediate medical attention. If left unattended, suppressed breathing could result in death.
Fentanyl abuse and addiction can have many consequences, some of which are deadly. Contact a doctor right away if you experience any of the following symptoms below when taking Fentanyl.
Side Effects of Fentanyl Abuse:
| | | |
| --- | --- | --- |
| Blurred vision | Excessive coughing (may be unable to catch your breath) | Numbness in extremities or mouth |
| Chest pain | Difficulty breathing | Mouth sores |
| Convulsions | Irregular heartbeat | Nausea |
| Dizziness | Feeling lightheaded | Vomiting |
| Dry mouth | Pain in your lower abdomen | Loss of appetite |
| Fainting | Muscle pain | Nervousness |
| Fever | Cramps | Mood swings |
| Chills | Extreme tiredness | Weight loss |
Is Medical Detox Needed For Fentanyl Withdrawal?
Someone who is dependent on Fentanyl will likely endure withdrawal symptoms when stopping use. He or she may start to experience symptoms of Fentanyl withdrawal anywhere from 6 to 36 hours after their last dose of the drug. Detoxing on your own during this time can be very dangerous, as withdrawal can cause a range of unsettling symptoms. It is best to seek out a medical detox program at a licensed and certified Fentanyl drug detox facility.
Withdrawal from this opioid drug, in particular, is usually the most severe during the first few days after use is stopped. Common Fentanyl withdrawal symptoms include:
Severe abdominal pain
Confusion
Anxiety
Hot flashes
Insomnia
Body muscle aches
Night sweats
Loss of appetite
Constipation
Increased heart rate
Considerable fluctuation in breathing
Body tremors.
Fentanyl withdrawal can be both dangerous and painful. It is recommended for those dependent on the drug to enter a medically supervised detox to reduce the risks associated with Fentanyl withdrawal by addressing symptoms in a safe and controlled manner. Once the detoxification process is complete, the treatment phase can begin. Residential rehab at Restore Drug Treatment LA includes a variety of counseling programs and therapeutic treatments, as well as aftercare programming to support sobriety maintenance in the years that follow your stay with us.
Why Choose Restore Drug Rehab for Fentanyl Addiction Treatment?
At Restore, we offer a full continuum of care and provide each one of our clients with a detailed individualized treatment plan custom-made to his or her own needs. Here, you will learn the tools and skills necessary to break free from Fentanyl addiction and begin to enjoy life again.
Overcoming addiction is never easy, but with the right team of support behind you, you can navigate successfully through your recovery. Restore Drug Rehab LA also teaches clients cognitive-behavioral techniques that help them identify how to deal with mental cravings associated with addiction.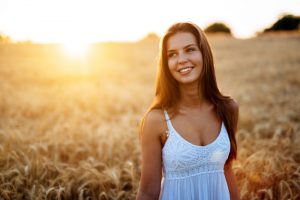 In many cases of substance abuse, further rehabilitation, therapy, and aftercare support is needed to address all aspects of the person's drug dependence in order to ensure a successful recovery.
Addiction is a complex disease that can rob a person of their life and relationships with others. Detox, counseling, rehabilitation, and aftercare are all included in Fentanyl addiction treatment at Restore Rehab LA. These programs are proven effective and essential to the recovery process. Do not waste another day battling your addiction to Fentanyl. Make today the day you start getting better! For a Fentanyl addiction treatment program that can help you get your life back, call Restore Drug Treatment Center today.