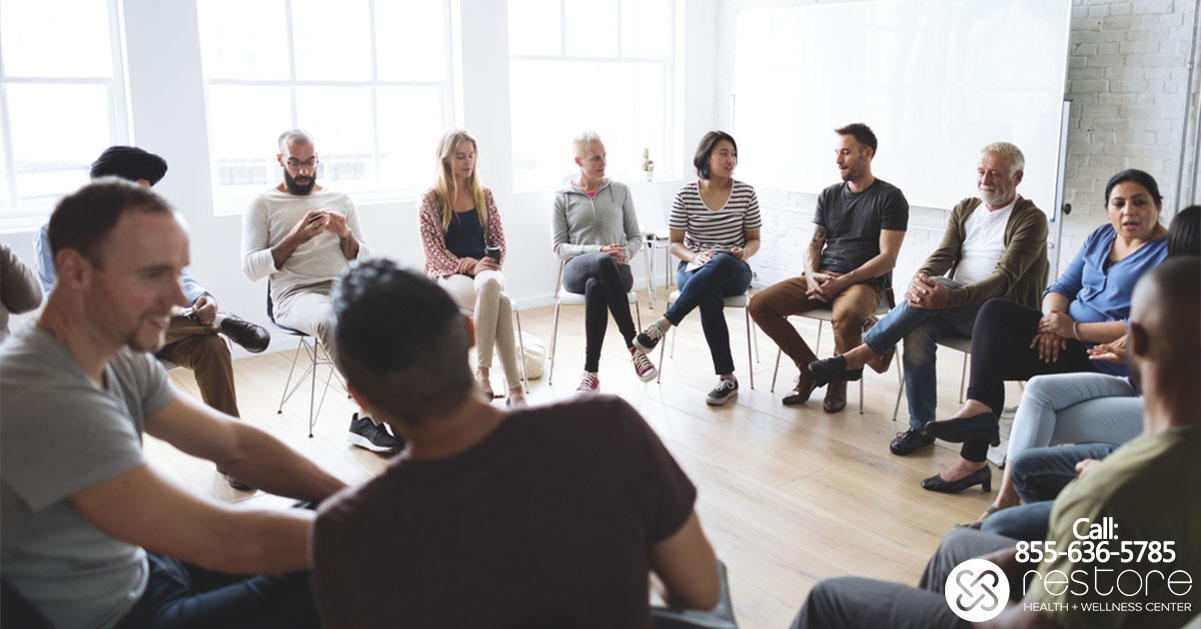 While Alcoholics Anonymous (AA) is currently the most popular alcohol addiction recovery organization in America, holding tens of thousands of meetings every day, not everyone is satisfied with the way the organization works. Some individuals feel that AA has too much of a religious undertone and doesn't like the fact that it requires participants to accept a higher power. Other participants take issue with the fact that AA is not based on scientific principles, and feel that the program unfairly shames those who relapse, even when the relapse is extremely minor and occurs after months or years of sobriety.
For those who have concerns about AA, there may be a better alternative: SMART Recovery. SMART, an acronym for Self-Management and Recovery Training, is an international non-profit organization that provides assistance and training for individuals who want to abstain from addictive substances and behaviors. While SMART training is relatively new, (it was founded in 1994) and has as much smaller participation rate than AA, the organization's many benefits mean that it may be more effective than AA for some addiction recovery patients.
SMART Recovery is Based Upon Scientific Principles; AA is Based on Religious Ideals
One of the biggest differences between SMART and AA is the contrast between their guiding philosophies; while SMART recovery is based on rational, scientific, and tested therapeutic principles, AA is a faith-based recovery program that asks all participants to put their faith in a higher power. While SMART is focused on empowering individuals to make better choices, AA tells participants that they are powerless in the face of their addiction and only through faith can they fully heal.
SMART Recovery Does Not Force Participants to Label Themselves as Alcoholics; AA Does
AA focuses more on the philosophy "once an addict, always an addict" and reminds participants often that no matter how long they've been clean, that they're still alcoholics. This is why AA participants must identify themselves as an alcoholic and/or addict at the beginning of every meeting. In comparison, SMART does not put nearly as much emphasis on participants' historical behavior– instead, meetings focus more on participants' present and future plans and strategies to combat their addiction, and leaders generally avoid forcing labels such as "addict" or "alcoholic" on participants.
Many Participants Feel That SMART Recovery Takes a More Lenient, Compassionate View of Drug and Alcohol Relapses
In AA, some may feel that they are basically being 'punished' for relapsing by being forced to publically admit their failings in specific ways. In contrast, SMART recovery takes a more measured, scientific look at relapses. In many ways, SMART's attitude towards relapses more closely mirrors the current viewpoint of the scientific and therapeutic community than AA does. But what exactly do doctors, researchers, and therapists think about relapse?  
Many Experts Now Say That a Relapse Simply Means Changes are Needed in a Patient's Alcohol Treatment Program
AA generally views a relapse as a complete failure of the individual, meaning that they must start from scratch and begin working the program all over again. Many in the scientific and therapeutic community do not quite agree with this; instead, they believe that, in many cases, a relapse can simply be a one-time mistake, and it often simply means that the person either needs to make a change in their alcohol treatment program or in their life to avoid relapsing again.
Unlike in AA, in SMART recovery meetings, a relapse is analyzed by the group in a scientific and therapeutic way. This way, the addict may be able to better understand the true reason why they relapsed, which may be able to help them prevent relapsing again in the future. Many SMART participants prefer this method, as they feel that the more "blame-based" culture at AA would not allow for this type of in-depth, rational analysis. Their thinking often goes like this: While the individuals may stay sober for a while after relapse after experiencing the negative reaction of their AA group, if they aren't able to identify the root cause of their relapse, they may not be able to avoid relapsing permanently.
SMART Recovery Group and Meeting Leaders Must Undergo Scientifically-Based Training
Another potential upside of SMART recovery is that meeting and group leaders must undergo scientifically-based training before leading meetings. In comparison, meeting and group leaders in AA do not need to undergo any formal kind of training before chairing a meeting.
Many participants find SMART recovery meeting leaders to be more helpful than AA meeting chairpersons because SMART group leaders are more likely to use of scientifically tested therapeutic tools that analyze the specific causes and effects of addiction, instead of simply rehashing the traditional philosophy of AA and interpreting it for the situations of individuals in the meeting (as many AA meeting chairpersons are thought to do.)
SMART Recovery May be Especially Helpful for Those With a Dual Diagnosis for a Concurrent Mental Health Disorder
While AA is mainly geared towards those who have an addiction to alcohol, SMART is geared toward individuals with all types of addictions, including lifestyle addictions such as food or sex addiction, as well as those who suffer from anxiety and depression. In particular, SMART teaches that through self-understanding, empowerment, and intelligent analysis, anyone can change their behaviors. Through these behavioral changes, SMART teaches that individuals can live a healthier, more fulfilling life based on good decision making, learning quickly from mistakes, and intentionally preventing stressful situations from leading to an excess of negative emotions and bad choices.
Some people addicted to alcohol may find that the broader segment of members that attend SMART recovery meetings may be able to help them understand more about different kinds of addiction– giving them new information that they can apply to their own personal situation. Others, however, may specifically prefer AA meetings because they focus more specifically on alcoholics and may be more relevant to their needs in particular.
While SMART Recovery Has Many Benefits, AA is Still the Best Choice for Many
While many individuals reading this article may see it as an endorsement of SMART over AA, it's not; AA still has certain benefits that may make it the better choice for many recovering addicts. Since AA has been around longer and is far better established than SMART, AA meetings are larger and more numerous, making it easier to find a group wherever the person lives, works, or travels. In comparison, SMART meetings may be much more difficult to find outside of major metropolitan areas (there are less than 1,000 meetings across the U.S.)– and if a participant doesn't really like the SMART group in their area, there may not be many (or any) other groups to choose from nearby.
AA's Benefits Include a Powerful and Effective Sponsorship Program– Something SMART is Clearly Lacking
Another one of the biggest benefits of AA is its sponsorship program; in AA, every individual is assigned a sponsor whom they can rely upon for help, support, and assistance in the process of managing their addiction. Experts believe that this social element of AA is one of the reasons that AA programs have grown so quickly across the country in the last 8 decades.
In contrast, SMART does not have this program, which may make it more difficult for SMART participants to stay engaged, motivated, and positive throughout their recovery. Also, due to the less organized and less rigid nature of SMART meetings, it can be easier for one ill-intentioned or disruptive individual to "hijack" the meeting, wasting valuable time and preventing the others from having a constructive discussion and gaining insight from each other's experiences.
Finally, for those individuals who are religious, especially those who are practicing or devout Christians, AA may more closely align with their religious and spiritual beliefs. For these participants, admitting their powerlessness and faith in a higher being may actually make them feel more 'empowered' in their own way, giving them a powerful tool to fight their addiction.
You Don't Necessarily Need to Choose Between SMART and AA
When deciding between SMART Recovery and AA, it's important to realize that AA meeting groups vary greatly in tone, nature, and quality. This means that some meetings are more secular and 'liberal' than others and these specific groups may convey many of the benefits of AA meetings without some of their biggest drawbacks to certain participants.
However, if you want to experience the benefits of both SMART and AA, there's nothing stopping you from attending both meetings. This can give you a balanced perspective of both, and if you feel like one is helping you much more than the other, you can always start attending one type of meeting and stop attending the other. Some therapists, however, believe that attending two types of meetings for an extended period of time may simply confuse a patient who may need a clear message to stay sober– so if you feel like attending multiple kinds of meetings may make you likelier to relapse or engage in other harmful activities, it might also be best to stick to either SMART or AA.
Find Professional Help at an Accredited Alcohol Rehab Center
At Restore Health and Wellness LA, we have helped thousands of individuals across the country find the substance abuse treatment program they need to achieve and maintain lasting sobriety. We are dedicated to providing our patients with the tools and support they need to change their behaviors and adopt new coping techniques that will allow them to heal their mind, body, and spirit.
With addiction treatment options including medically-supervised drug and alcohol detox, inpatient and outpatient rehab, partial hospitalization programs, and aftercare services, Restore is there for you at every step of the recovery process. Visit our addiction treatment center in Simi Valley at 6918 Owensmouth Ave Canoga Park, CA 91303. 24/7 Admissions (818) 722-9019. On-Site Contact (818) 806-3914.
Sources:
http://www.smartrecovery.org/resources/library/Tools_and_Homework/Facilitators_Handout/ABC2.pdf
http://www.soberlawyer.com/tag/smart-recovery-vs-aa/
---