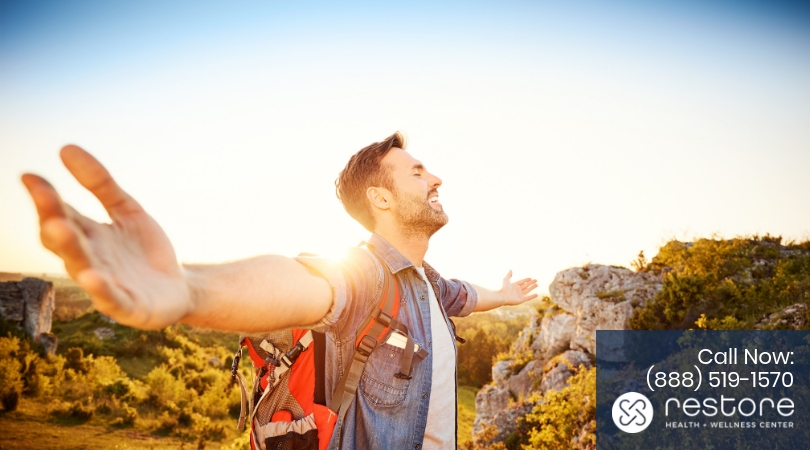 "First things first" is a simple slogan, but it takes practice for a recovering alcoholic or addict to learn how to set priorities. When someone is actively abusing alcohol or drugs, those substances are the priority. Substance abusers spend the majority of their time either thinking about drinking and using, actively doing it, or recovering from it. If recovery is not the top priority, especially when an individual is newly sober, a relapse is often in the works.
Likewise, family members spend the majority of their time obsessing about the addict by worrying, making excuses, accusing or otherwise involving themselves in the addiction problem. When recovery begins, substance abusers and their families benefit from learning how to put "first things first." It's not an easy process, but once you have the knowledge to strengthen your sobriety, it only gets better from that point.
For The Addict
In recovery, suddenly the world turns upside down. Not only do addicts need to adjust to physical withdrawal, but also to learn new ways of thinking and behaving. They are leaving behind a life where their priority has been to medicate themselves and douse their emotions and entering the real world, where they must learn to deal with life on life's terms without the distraction of alcohol or drugs. In the first few weeks, putting "first things first" means refraining from any alcohol or drugs, no matter what. Early recovery also requires keeping an open mind and listening to new ideas presented by professionals and by other alcoholics and addicts who have accumulated some time in recovery. This immersion in recovery has to come before anything else because, without sobriety, the relationships, jobs, and health you've built always take a back seat.
For The Family
Even though loved ones may have been wanting their loved ones to sober up and become productive members of the family unit and of society in general, they often have trouble coping with the new attitudes that come with sober living. They find themselves unprepared for the addict's attention on sobriety and even envious that others have been able to help when they themselves have not. Family members need to learn how to recognize their role in the addiction and how to step back to take care of themselves. Family members learn to make their own behaviors and their own quality of life a priority by putting "first things first."
For more information about recovery, contact Restore Health and Wellness at (818) 408-4942. Visit our addiction treatment center in Encino, CA at 6918 Owensmouth Ave Canoga Park, CA 91303. 24/7 Admissions (818) 722-9019. On-Site Contact (818) 806-3914.
Don't wait any longer!
For a drug and alcohol treatment center that truly cares, call Restore Treatment Center today at 888-519-1570
Verify Your Insurance Now
---