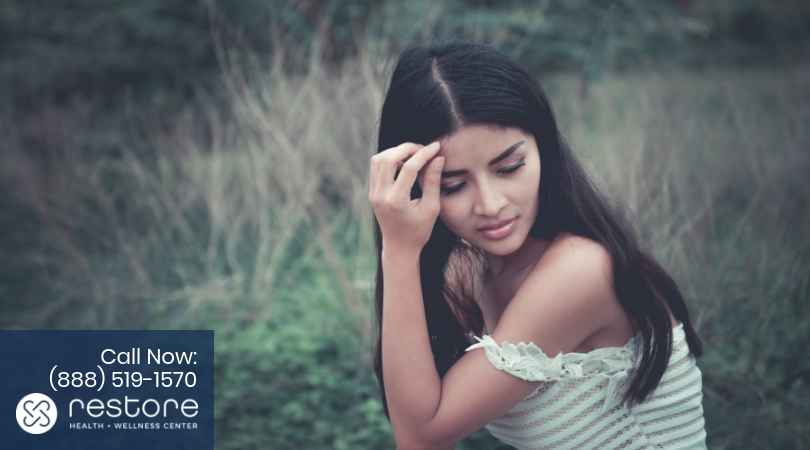 It is natural for people today to be proud, confident, and self-sufficient. We don't like to admit our mistakes, and we certainly don't like to ask others for help. Most people in our society find it very difficult to let others in to see the mess in their lives. When it comes to addiction and recovery, however, it is important to accept the things we need to change in life and embrace the chance to start fresh and new.
"Recovery is an acceptance that your life is in shambles and you have to change it." – Jamie Lee Curtis.
How often it is true that we find it difficult to accept a shady history or a life in shambles; but this is a necessary step toward recovery. We can't change something we don't acknowledge. If our life wasn't a mess, there would be no need for treatment. Finding the courage to reach out for help is not easy. Once you get past this hurdle and accept the willingness to change, embracing the mess and accepting recovery will make your life immeasurably better.
Changing the Future
It is during the important first step of accepting recovery that we admit our life is headed down a dangerous path. Once we know we don't like where we've been, we can start looking ahead to where we want to go. Treatment programs help an addict do just that; they use different methods to peel back the covering that hides the secrets and help the person heal.
Recovery acceptance does not mean making excuses for one's past but embracing it with the hopes of changing the future. Rehab and treatment can help a person see that they want and need to do better, and use that as motivation to make healthy choices moving forward. Many people are afraid of the commitment to enter treatment, but once you're getting therapy, it becomes easier very quickly.
When we take an honest look at our lives, we see many mistakes and areas in which we want to make changes. Now is the time to make those changes and to prepare for the future by learning from the past. Don't hide from where your life is right now; make the change today. Our addiction specialists are standing by to help you or a loved one in finding the courage to embrace recovery for a better tomorrow.
For more information on accepting recovery, contact Restore Health and Wellness at (818) 408-4942. We offer comprehensive programs for addiction treatment in Simi Valley and use proven methods to help you or a loved one break free from addiction. Visit us at 6918 Owensmouth Ave Canoga Park, CA 91303. 24/7 Admissions (818) 722-9019. On-Site Contact (818) 806-3914.
Don't wait any longer!
For a drug and alcohol treatment center that truly cares, call Restore Treatment Center today at 888-519-1570
Verify Your Insurance Now
---