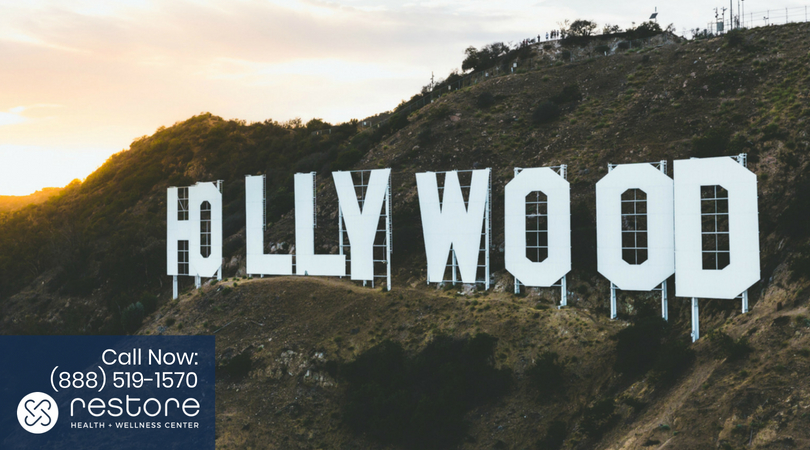 The world of alcoholism, drug addiction, and recovery contains all the elements of human drama: conflict, misery, hope, wild highs and rock-bottom lows, depravity, and redemption, to name just a few. Love gained, love lost, families torn apart. Criminal activity, scams, guns, and action. Hilarious encounters and pathetic isolation. It's not surprising that Hollywood has made use of this world in a long list of movies about recovery. Here's a sampling—note that, as in real life, they don't all have happy endings:
My Name is Bill
The true story of Bill Wilson, the co-founder of Alcoholics Anonymous, who, at age 39, discovered a way to live free from the alcoholism that had plagued him since his early twenties. He went on to carry this message to other alcoholics, and within several years the fellowship of AA was established and thriving.
The Boost
A truly dark—but accurate—portrayal of a couple caught in the grip of cocaine addiction. What starts out as an attraction to "the boost," a bit of a lift that they can get from a small snort of coke, becomes a deadly obsession.
Clean and Sober
One of the great movies about recovery, Clean and Sober tells the story of a man buried in the complications of his mismanaged, cocaine-addicted life, and finding recovery, along with its new set of challenges.
Flight
The story of a "functioning alcoholic," a commercial airline pilot who can't stop drinking. A tremendous feat of piloting skill (after a night of heavy drinking) saves the lives of his passengers, but the event puts him in the public eye, in court, and eventually in prison.
Leaving Las Vegas
Like The Boost, this is a movie about recovery only in that it serves as a cautionary tale: when recovery isn't grasped like a life raft in a stormy sea, the outcome for the alcoholic/addict is predictably grim.
Getting Help for Addiction
These recovery-themed films serve as a great reminder to avoid relapses and offer motivation to stay sober. While all of the films don't have happy endings, that's exactly how the spiral of addiction can often be. Our mission is to help men and women that are struggling with addiction. At Restore Health and Wellness, we follow an evidence-based approach to treating substance abuse with a wide array of treatment programs that include residential drug treatment and intensive outpatient programs. Visit our addiction treatment center in Calabasas, CA at 6918 Owensmouth Ave Canoga Park, CA 91303. 24/7 Admissions (818) 722-9019. On-Site Contact (818) 806-3914.
Don't wait any longer!
For a drug and alcohol treatment center that truly cares, call Restore Treatment Center today at 888-519-1570
Verify Your Insurance Now
---