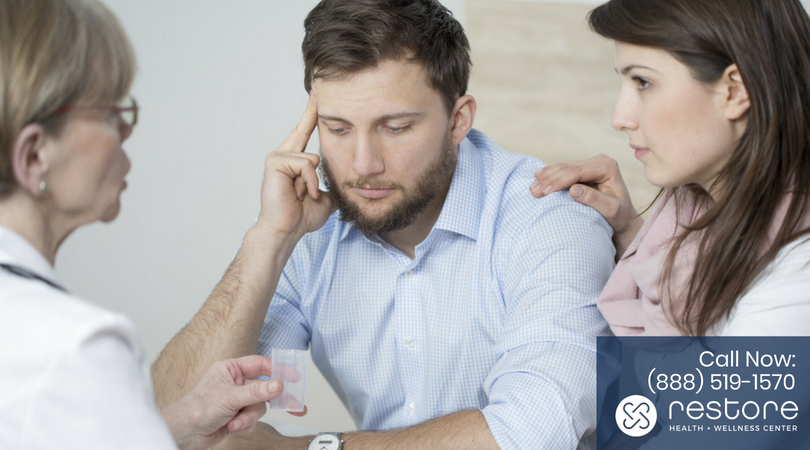 If you didn't think addiction is a family disease, let's take a look at the famous case of Robert Downey Jr. We know that our beloved Ironman struggled with substance abuse in the past, but what about his children? As if Robert Downey Jr.'s drug use wasn't painful enough, for the last few years he has also had to endure the ordeal of his son's trouble with substance abuse. Indio Downey has been arrested for possession of cocaine in the past after being seen smoking a pipe in a car in West Hollywood. He also went through rehab for pain medication abuse.
Not only is addiction a family affair in the sense that everyone in proximity to an addict is profoundly affected, but there is the added component of a higher likelihood of addiction in the next generation. This might be in large part due to environmental factors like parental modeling of alcoholic/addict behavior, trauma, shame, abuse, and other forms of dysfunction that are often generated when a parent is a substance abuser. Social factors like peer pressure and exposure to alcohol or drugs at an early age are contributors. However, research continues to support the idea that addiction also has a genetic basis.
Addiction is a Family Disease
Studies conducted with identical twins show that up to half of a person's risk factor for drug or alcohol dependency is associated with his or her genetic make-up. In fact, the single most reliable indicator of future substance-abuse problems is family history. Research into neurotransmitters and brain function indicates that people with addictive tendencies have less ability to regulate their behavior. The "choice mechanism" breaks down more easily, and once the brain with a predisposition to addiction is introduced to a substance that "rings its bell," it expresses a desire to ingest more of the substance and it prioritizes the continuation until abuse and dependency are entrenched.
So, Robert Downey Jr.'s drug use may have played a part in his son's initial attraction to experimenting with drugs (although as an A-list actor's son in Hollywood, Indio Downey was surely exposed to the party life at an early age), it's his predisposition to addiction—passed on genetically—that left Indio exposed to a higher likelihood of developing a substance-abuse problem. This predisposition, of course, could have remained dormant and academic if Indio had never started drinking or taking drugs, but once the cycle is initiated it takes on a life of its own. Left unchecked, addiction inevitably spirals downward to jail, institutions, or death, leaving nothing but damage in its wake. One hopes that treatment and recovery are the outcomes instead.
At Restore Health and Wellness, we are experienced in helping family members with addicted loved ones that are in dire need of substance abuse treatment. If your family is suffering from the disease of addiction due to a loved one's alcohol or drug addiction, our treatment center is fully equipped to provide you with the help your family needs. Visit our drug rehab center in Simi Valley, CA at 6918 Owensmouth Ave Canoga Park, CA 91303. 24/7 Admissions (818) 722-9019. On-Site Contact (818) 806-3914.
Don't wait any longer!
For a drug and alcohol treatment center that truly cares, call Restore Treatment Center today at 888-519-1570
Verify Your Insurance Now
---