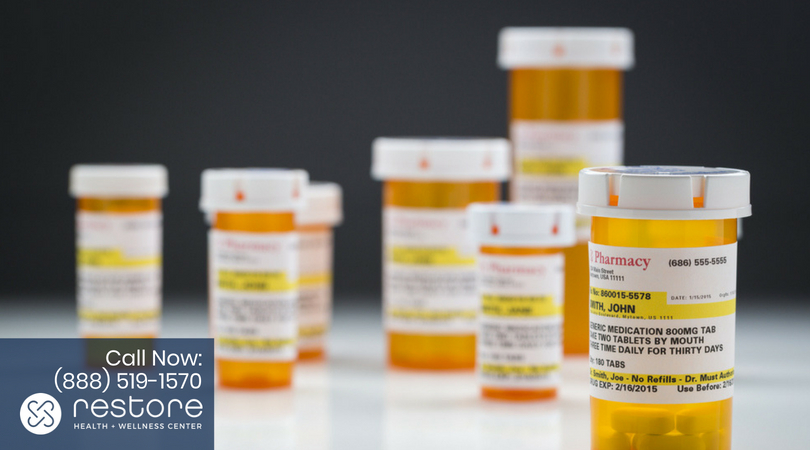 There is always news of the big pharmaceutical companies and the power they hold. The profits these companies make may seem overwhelming, and every year it seems another round of new medications is being developed. While the advances in medicine help save millions of lives, many other lives are being lost due to the addiction and abuse of these medications.
Prescription painkiller addiction kills more Americans today than any other drug abuse. Part of the cause of prescription painkiller addiction is the prevalence of these drugs and the marketing of these pills by the drug companies. These companies spend millions of dollars every year on promoting their pills among doctors and researchers, which has caused an influx of medications into clinics and hospitals. Prescription drugs are easy to get because a large portion of the population has been prescribed painkillers at one time or another.
We all remember how Purdue Pharma pushed Oxycontin in the late 1990's and early 2000's which many say created today's prescription pill epidemic. Now people are using heroin because the pills have become inaccessible or too expensive. It's a vicious and dangerous cycle of addiction that's very hard to break.
Dishonesty in Marketing
Many big drug companies have faced lawsuits and trouble because of the abuse of their drugs. Some have been accused of misleading doctors to believe that their drugs are not as addictive as they are. Others have been investigated for giving large amounts of money or free products to doctors and researchers in the hopes of marketing their medication.
The prescription painkiller epidemic continues to grow, and more and more people are becoming addicted to the drugs. In order to put an end to this problem, it will be necessary for drug companies to be regulated more closely and be required to disclose all information about the addictive nature and side effects of their drugs. It is also necessary for doctors to monitor patients more closely. Education and prevention campaigns should increase, in order to help people avoid becoming addicted to prescription painkillers in the first place. For those who are already addicted to prescription drugs, effective treatment programs are needed to help them detox and develop the skills necessary to live without their substance.
If you or a loved one are affected by prescription drug addiction, our treatment specialists are here to help. We offer a Medication Assisted Treatment and residential treatment program specifically for prescription drug addicts. Whether you're hooked on opioids, benzodiazepines, or even stimulants like Adderall, our addiction professionals will guide you to long-term recovery.
For more information on presctiption drug addiction, contact Restore Health and Wellness at (818) 408-4942. Visit our drug rehab center in Thousand Oaks, CA at 6918 Owensmouth Ave Canoga Park, CA 91303. 24/7 Admissions (818) 722-9019. On-Site Contact (818) 806-3914.
Don't wait any longer!
For a drug and alcohol treatment center that truly cares, call Restore Treatment Center today at 888-519-1570
Verify Your Insurance Now
---