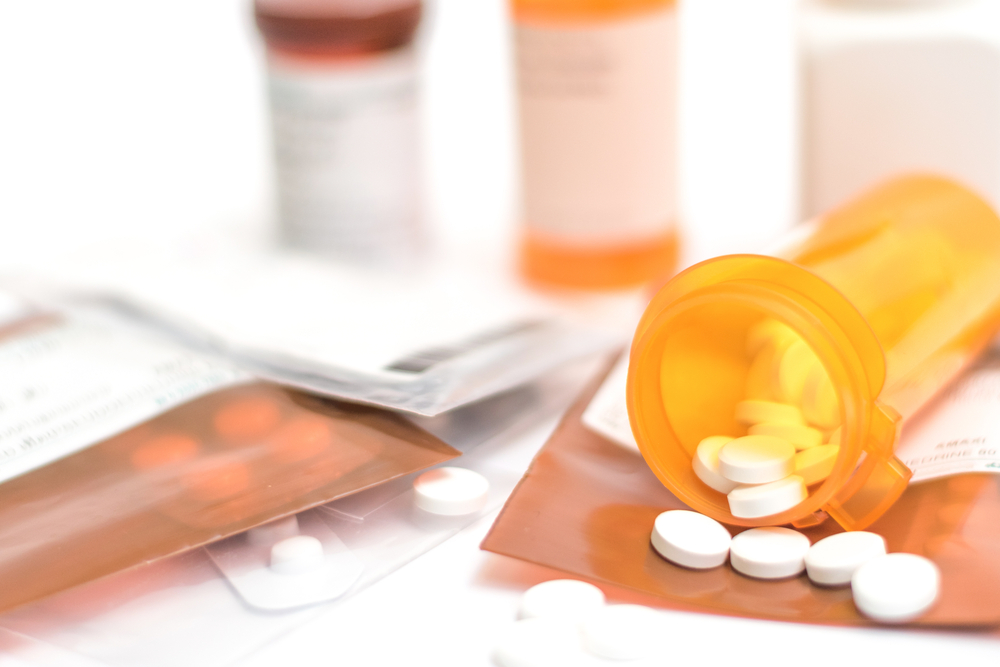 Painkiller Addiction Treatment
At Restore Drug Treatment LA, we are a licensed and certified drug rehab facility that specializes in treating Painkiller addiction. We provide in-depth comprehensive care and individualized treatment plans that we personally tailor to your unique needs and circumstances. In addition to the proven-effective programs applied in painkiller addiction treatment here at Restore, you can also expect the highest quality of care at our facility. The proven-effective painkiller addiction treatment programs that we have available give you the tools, skills, knowledge, and courage necessary to make a lifelong commitment to sobriety and your recovery journey.
Painkillers are powerful medications that bind opiate receptors in the brain to change the way we perceive pain. Most prescription painkillers are classified as opioids, meaning they derive from the opium poppy, which is the same plant that heroin originates from. Although painkillers can be acquired through a prescription from a licensed doctor, it does not mean these drugs are safe to use, as there are many risks and dangers associated with use.
Common prescription painkillers of abuse include:
Hydrocodone (Vicodin, Lorcet, Lortab, Norco)
Oxycodone
Fentanyl
Codeine
Percocet
Demerol
Hydromorphone (Dilaudid)
Stadol
Morphine
If you or someone you know is abusing this category of drugs, the time to seek prescription painkiller addiction treatment is now. Taking the initiative to speak with an addiction specialist about starting your recovery is the first and most influential step of attaining a new life of sobriety. Pick up the phone and call  Restore Drug and Alcohol  Treatment Center for help today.
What Makes Prescription Pain Relievers Addictive?
The function of painkiller drugs is to reroute neurological pathways responsible for signaling sensations of pain to the brain and mimic neurotransmitters such as dopamine and endorphin. These drugs can amplify opioid receptor activity immensely. Patients taking painkiller medication must be cautious, and be sure to take it exactly as prescribed by their doctor. The development of problems with painkiller abuse or addiction does not always stem from illegal drug use. Anyone taking painkillers – whether legally by prescription or illicitly – is at risk for drug dependence.
Characteristics of prescription painkiller addiction fluctuate between one person and another. When a person develops a tolerance to the effects of a prescription painkiller, they will need to take more of the drug to achieve the desired result. This is an initial sign of drug dependence. Drug dependence takes place when a person develops a physical tolerance to the pain-relieving effects associated with these medications, requiring more of the drug to achieve the desired result.
An addiction often suggests that a person may, almost exclusively, use painkillers recreationally for the pleasurable effects they produce. Of course, even people who obtain a legal prescription and take the medicine as intended, are also a risk for dependence. Studies prove that there is often a psychological component at play here.
As of recent, prescription painkillers are notoriously known for causing addiction, and as of result of this dangerous risk, many doctors are now hesitant of prescribing these medications. In fact, most physicians utterly refuse to incorporate the use of opioid pain relievers into their medical practice at all. However, if the doctor believes a painkiller is the most suitable solution for that individual patient and particular circumstance, they then exercise strict prescribing practices by prudently determining the type of medication, dosage, and duration of use necessary. Prescription painkillers should only be used short-term, otherwise the likelihood of a patient becoming dependent on the drug dramatically increases. Administering the accurate dose is also key, because taking more than prescribed, or more frequently than advised, can lead to a rapid tolerance build up. Abusing a prescription pain reliever in such manners can also result in overdose, coma, and even death.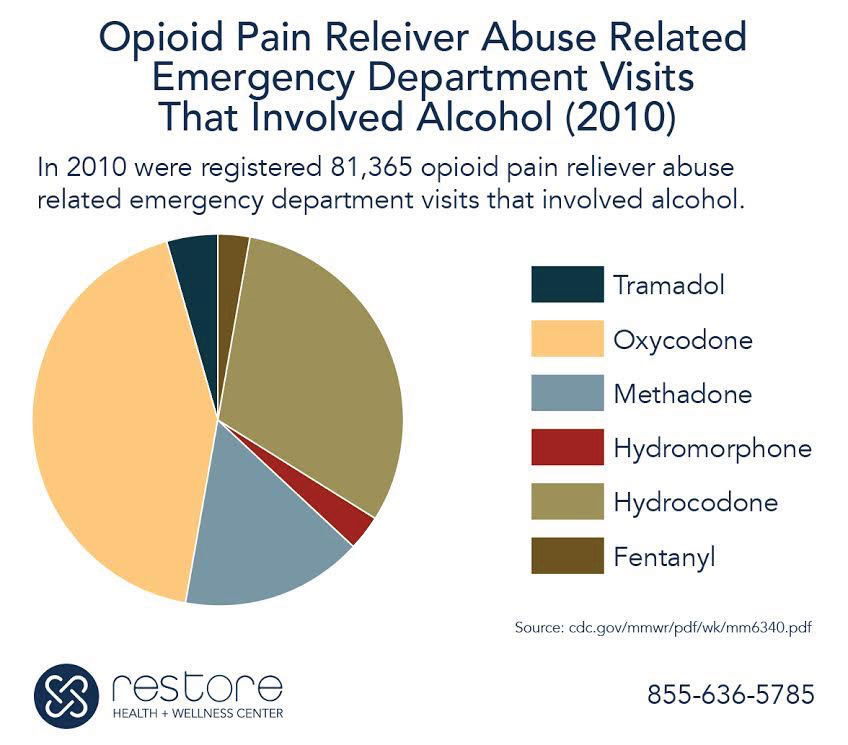 It is important to understand the reality of the dangers associated this drug category. When too much of a painkiller is taken on its own, it can be deadly, but when any amount is used in combination with other drugs – most notably benzodiazepines or alcohol – the result is often lethal.
The Center for Disease Control and Prevention (CDC) assessed the country's drug crisis, stating that approximately 1.9 million citizens of the United States will become dependent on prescription painkillers annually. The estimates are said to rely primarily on incidents of addiction and abuse that are reported. It is completely in the realm of possibilities that the actual number of painkiller dependency, primarily opioid medication, is much higher.
According to the CDC, from the year 1999 to 2015, the number of overdose deaths in the United States that involved a prescription opioid pain reliever exceeded 183,000 people. It also states that prescription painkiller drugs were involved in over 15,000 overdose deaths in the year 2015 alone.
Common Signs and Symptoms of Painkiller Abuse
Prescription painkiller abuse and addiction are quite common in America today. Though many people who abuse illicit drugs display obvious signs of having a substance use disorder, high-functioning addicts can go unnoticed. In order to ensure the health and safety of your loved one, you must be mindful of the possible symptoms and behaviors of a person who is struggling with prescription drug abuse.
Signs and symptoms will vary based on the individual's genetic composition, the amount of the drug used, the frequency of use, and length of abuse. If someone you know is taking one or more painkiller drugs and exhibits a number of the following signs and symptoms, he or she may be struggling with a substance use disorder.
Signs of Painkiller Abuse:
Social withdrawal or isolation
Lying, stealing, and involvement in immoral behavior
"Doctor Shopping"
Stealing pain medication from others, such as a friend or relative's medicine cabinet
Mood swings (often irrational and uncalled for)
Symptoms of Painkiller Abuse:
Anxiety
Depression
Psychosis
Deteriorating mental and emotional state
Nausea
Vomiting
Constipation
Constricted pupils
Slow or incoherent speech
Drowsiness
Sedation
Flushed skin
Respiratory depression (suppressed breathing)
Seizure
Tolerance to the painkiller
Coma
Death
If you are taking prescription painkillers and identify with many of the symptoms listed, it is likely that you are dealing with a painkiller dependency. This is also may be the case if it is your loved one showing these signs and symptoms. Once the problem is identified, the most important route to take from there is to find an accredited prescription painkiller addiction treatment program that will best fit your needs.
Why Should I Consider a Painkiller Detox Program?
Treatment for painkiller dependence almost always begins in detox. The duration of a painkiller detox program depends on the individual patient, the severity of addiction, and gravity of withdrawal symptoms that arise. Painkiller Detox is the process of eliminating the drug and its toxins from the patient's system, and allowing natural chemicals in the brain and body level out and return to normal.
Symptoms of painkiller withdrawal will surface within the first 24 hours of detox and will carry out over the week. Detoxing from an opioid pain reliever drug without clinical supervision can be dangerous.
 Detox may be necessary if withdrawal symptoms present a risk to the patient's health or cause severe discomfort. Detox for painkiller addiction involves replacing the drug of addiction with treatment medication, which is administered under strict supervision. For many, this makes the detox process more comfortable, as any symptoms of withdrawal are greatly reduced.
However, detox is the first step of prescription painkiller addiction treatment. Although the physical dependence on painkillers is broken during the process of detoxification, the elements attributed to the psychological addiction still need addressing. Underlying mental and emotional factors are often what lead to substance abuse and addiction, however, they can also result from excessive or prolonged drug use. Without further treatment, education, therapy, and counseling to deal with the psychological dependence, returning to the cycle of abuse is inevitable. Therefore, it is important to commit to rehab – the second step in painkiller addiction treatment.
What Does Painkiller Rehab at Restore Treatment LA Entail?
When seeking help to stop using prescription painkillers, a residential treatment program is a valuable option to consider. Residential rehab offers the highest rates of successful treatment outcomes for people dependent on drugs of this class. At Restore Drug Rehab LA, we make our clients feel at home in our residential facility. Unlike outpatient treatment programs, residential rehab provides a distraction-free environment, which eliminates the probability to encountering triggers to use and greatly reduces cravings. Our clinical staff are available 24 hours a day, 7 days a week to monitor your progress and attend to your needs. Painkiller addiction treatment programs included in our residential rehab facility at Restore Treatment LA includes:
One-on-one counseling sessions

Group therapy

Family therapy

Specialized programs: dual diagnosis treatment, women's programs, age-specific, trauma-focused, gender-specific, LGBT-oriented, etc.

Alternative Therapy: Art, chiropractic care, exercise, yoga, pain management, nutrition, and many others.

Cognitive Behavioral Therapy

Moral Reconation Therapy

SMART Recovery

12-Step Programs

Relapse prevention

Aftercare
Each client at Restore receives their own individualized plan for treatment and long-term recovery. The plan created for you is based off an extensive, detailed evaluation performed at the time of admittance. We tailor the course of your treatment entirely to you and your needs. No two clients are given the same treatment plan. For example, incorporating the 12-steps into treatment may benefit one patient, but be of little use or unhelpful for another patient.
 Therefore, in order to benefit you and ensure your success in treatment, only the programs that will progress your recovery are applied. It is important to note that, because the clinical staff is continually monitoring residents and regularly assessing each patient's status, treatment plans can be modified and adjusted if something isn't working or if an additional program would benefit the individual.
Do not spend another day held hostage by addiction. Take a stand against your drug dependence and take your life back. The certified painkiller addiction treatment programs available at Restore Drug Rehab can give you the tools, skills, knowledge, and courage necessary for making lifelong sobriety possible. Addiction is a mental disorder that can be treated. If you want to stop abusing painkillers and finally get clean, contact the admissions counselors at the Restore Treatment Center to start your recovery today.
---