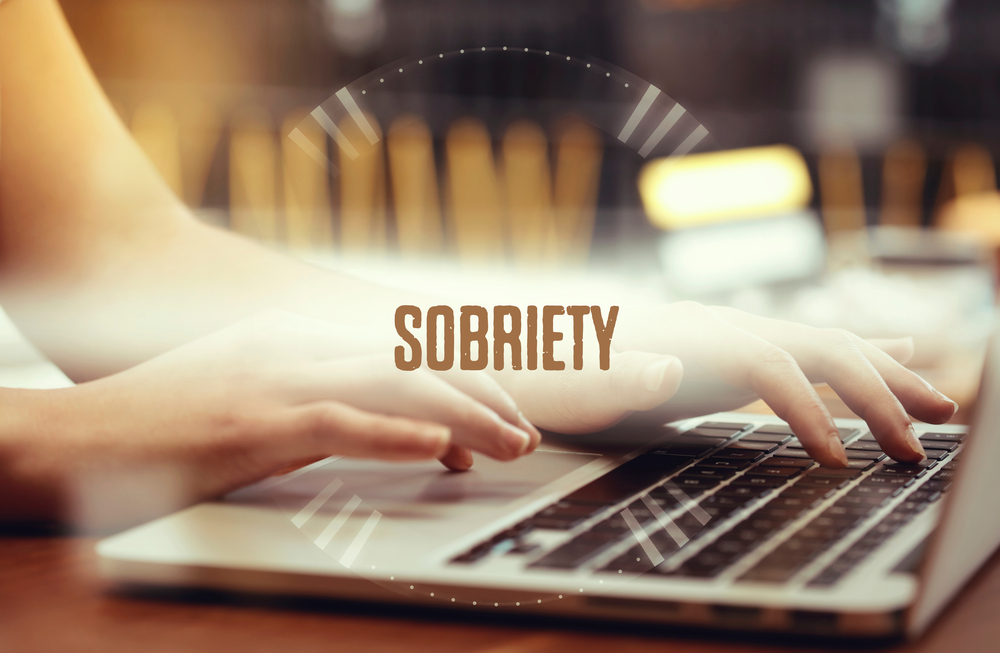 Sobriety is so much more than quitting using a substance. It is a word used frequently when talking about alcohol addiction recovery, but there is some debate about what it means. Oftentimes, the word sobriety is used to describe someone who has not only quit using their substance of choice, but also has stability in their life. So looking at the term sobriety this way, not every single person who is abstinent from drugs and alcohol will also find sobriety.
Another way of describing what sobriety means would be to say that it is actually our natural state as human beings. When we are sober, our thoughts, actions and emotions are not influenced by drugs or alcohol. In 12-Step meetings, the term sobriety describes those people who have achieved mental and emotional health and balance in their life, along with also not using drugs or alcohol. Sobriety denotes mental, spiritual and emotional health.
Also in 12-Step groups, especially in Alcoholics Anonymous (AA), where they deal only with the disease of alcoholism, they talk about the "dry drunk syndrome." Someone who is a dry drunk is someone who hasn't actually drank alcohol or used drugs for an extended period of time, but who still hasn't actually achieved true sobriety. Sure, this person isn't drinking anymore, but they act the same or sometimes even worse as when they were in their addiction. Basically they keep using the same old ways of coping with life, so they aren't able to find balance and stability.
Typically, someone who qualifies as a dry drunk will be full of anger, resentment, and negative thinking. In a lot of ways, their alcoholism still rules their lives, just minus the actual alcohol. Many dry drunks will eventually relapse, but some may stay sober but never find contentment in the 12-Step process and community, or even just in what would be considered a normal life.
There Are Some Essential Aspects of True Sobriety That Lead to a Life of Recovery:
Total abstinence from all drugs and alcohol
Developing a spiritual life has shown to be very effective for many people in solidifying their sobriety and inner peace. However, some people may choose to not participate in the spiritual side of recovery but still have a stable and busy life away from drugs and alcohol.
Being a part of a 12-Step group is not a requirement for sobriety and recovery, but it has helped millions of people suffering from addictions of all kinds find peace. These fellowships offer companionship and support.
Finding a new purpose for a new life in sobriety is also helpful for many people. Before recovery, alcoholism was the addict's sole purpose and reason for living. But finding new hobbies, passions, and interests in sobriety can keep someone focused on positivity and maintaining a stable life.
Volunteering and being of service is often described as a very important aspect of a full recovery from alcoholism. Feeling useful and needed boosts self-esteem and compassion. It is also scientifically proven that helping others benefits the volunteer on many levels.
Developing healthy and effective ways of coping with life is a must for sobriety and recovery. Learning these strategies is where time in rehab coupled with 12-Step groups comes in handy.
Sadly, being in recovery also means accepting that certain relationships have been damaged beyond repair, but doing everything possible to make amends to that person and finding forgiveness for self as well.
We make it our business at Restore LA to understand every aspect of alcohol addiction recovery. Community support, luxury accommodations, outdoor activities, holistic treatments, and volunteering, all supported by diverse forms of therapy and licensed professionals, is what you will find here with us. Visit our alcohol rehab center in Simi Valley at 6918 Owensmouth Ave Canoga Park, CA 91303 24/7 Admissions (818) 722-9019. On-Site Contact (818) 806-3914.
Sources:
---