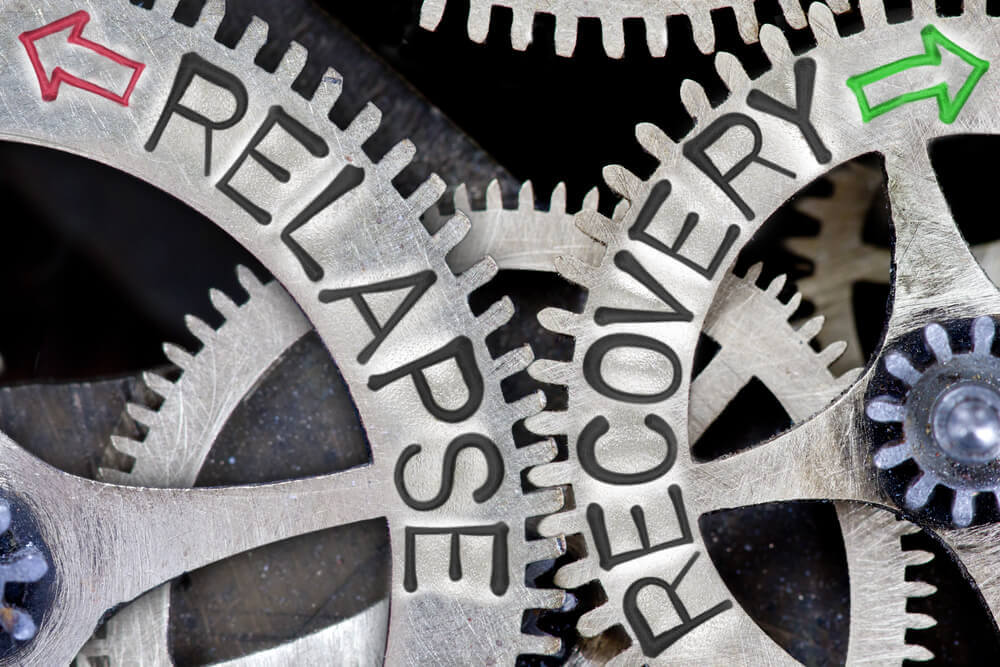 Addiction is a formidable and tricky adversary. It sneaks up on when you're not looking and once it sinks in its claws, you have a fight on your hands. Even worse, if you do manage to beat addiction, its specter lingers and can drag you back to chaos.
It is called addiction relapse and many people believe that's just the way it is; it's a part of recovery you have to deal with. But that is absolutely untrue. Addiction is challenging to be sure, and one of the biggest hurdles is relapse, but being aware of relapse triggers is the first step toward long-term recovery. It is difficult, if not impossible, to predict specific incidents or situations that could trigger a relapse but it is well within your reach to understand triggers and create an action plan to deal with them.
Some relapse triggers can be avoided and others cannot. The best approach is to be proactive and know what to do when one hits. Having a realistic, actionable plan in place will help you adapt to and overcome relapses, and keep your recovery on a positive track.
Let's look closer at some of the most common addiction relapse triggers and how to avoid them:
Manage Your Emotions
It is impossible for us to completely avoid feeling sad, angry, lonely, or guilty every single day. These emotions are a natural and important part of everyday life, and of recovery, but they're not easy to handle. To make matters worse, perceived negative emotions are often triggers of drug or alcohol use.
Learning how to deal with your changing emotions without relying on drugs or alcohol is critical to recovery
HALT
In medical terms, HALT refers to hungry, angry, lonely, tired; all high-risk situations for people in the process of addiction recovery. Being aware of these scenarios helps keep you from getting wrapped up in them in the first place.
Think of it this way: If your priority is recovery, then avoiding the HALT situations that hinder recovery also must be a priority. It might sound overwhelming but it might be as simple as planning meals or establishing healthy sleep patterns.
Stress
Stress is a dangerous and far too common malady. It is also responsible for myriad physical and emotional issues in all parts of our lives, and due to its array of effects on mind and body, stress is arguably the leading cause of addiction relapse. The HALT situations above often lead to stress, as do an untold number of other life events—losing a loved one, overworked on the job or losing a job, concerning health issues, parenting challenges.
Whatever the cause, you must be proactive and remain aware of what brings you stress in order to effectively address it.
Mental and Physical Illness
Another major relapse influence is depression, anxiety, and physical illness. When your body is stressed it can easily trigger relapse to anything that can ease those ails. In a vicious cycle, prescription drugs to treat illness can actually alter the mind to the negative and trigger addiction relapse.
Be vigilant about seeking treatment for mental illness and always insist on non-addictive drugs. It is also helpful to keep a personal medical journal to note what leads to a negative slide.
Celebration
Happy occasions should always be as such but unfortunately, they often include temptations that can easily trigger a relapse. Short of never leaving your house, it's not realistic to avoid every single celebratory event and you shouldn't have to. But many parties, for example, include things like alcohol, and in times like these it helps to have a trusted friend at your side to help you resist temptation and enjoy the party without incident.
Relationship Trauma
One of the most common stressors out there today is relationship trouble in a marriage, friendship, family dynamic, job-related, or other scenarios. If your go-to solution was to pour a drink or use other drugs, now it's time to change your ways and find another outlet to manage difficult times. This is another situation when it is extremely helpful to have strong support while you maneuver new, conflict-managing habits into place.
I'm Bored
The old adage, "Idle hands are the devil's workshop" is the real deal when it comes to poor decisions. Boredom seems innocent enough but if you're just sitting there, brooding or moping or tossing a ball against the wall; your mind often drifts toward other things and those other things can trigger a plunge back to drugs or alcohol. Get out of the rut, find a hobby, go for a walk, do something. And if you can't make it happen on your own, ask for help. Many times, simply being with other people will snap you out of boredom doldrums.
Socially Isolated
Similar to boredom, social isolation or loneliness can be a fast track to addiction relapse. The more socially isolated you are, the easier it is to fall back to drug or alcohol use. Social anxiety can be equally difficult to manage. If you fall to pieces in groups of people, for example; you might reach for drugs to help make it through. This is another ideal scenario for establishing a reliable support network.
Managing a Relapse
Even the best intentions don't always produce the best results. Relapse risk is always there but if you miss a step it doesn't mean you're doomed. Recovery is always possible but you must make the effort sooner rather than later.
For more information on avoiding relapse triggers, contact Restore Health and Wellness at (888) 979-4570. We offer comprehensive programs for addiction treatment in Thousand Oaks and use proven methods to help you or a loved one break free from addiction. Visit us at 6918 Owensmouth Ave Canoga Park, CA 91303. 24/7 Admissions (818) 722-9019. On-Site Contact (818) 806-3914.
---