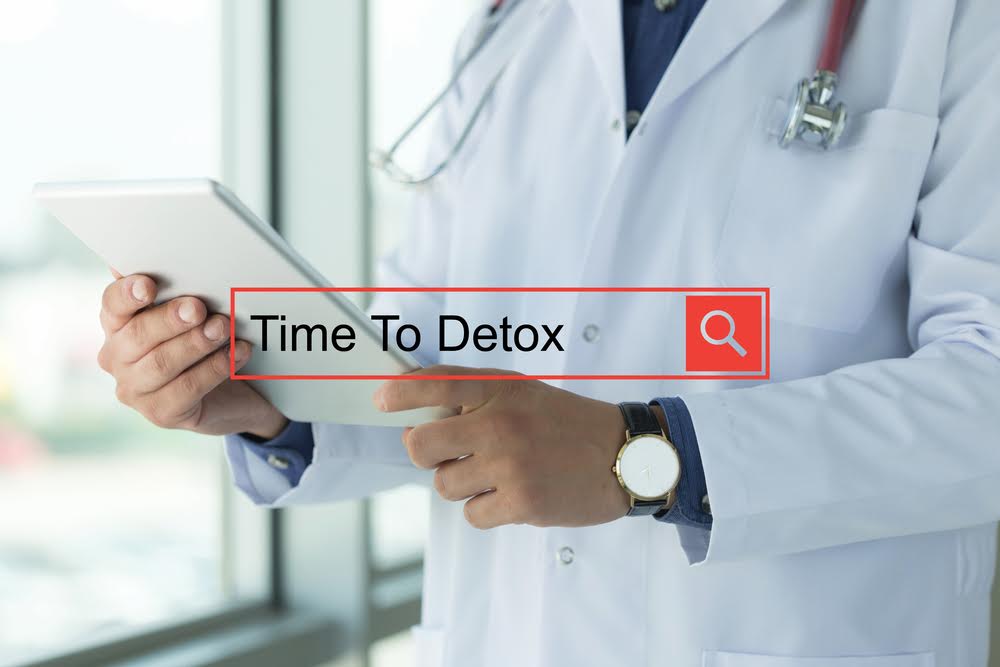 When someone is consuming drugs and/or alcohol, the body begins to adapt both mentally and physiologically. The drugs or alcohol intensify chemical reactions in the body that were formerly catalyzed by other natural substances. But over time as the drugs or alcohol are continually used, the body starts to depend more and more on the alcohol or drugs to function. Once someone has become dependent or addicted when are going to experience mild to severe discomfort when they try and stop using the substance. In more extreme cases, stopping using the substance can even create serious medical problems and even death.
Another problem with detoxing outside of a treatment program is that when someone suffers from a dependency/addiction on opioids like heroin, oxycodone or methadone, the withdrawals may not be life-threatening but it is typically so painful that a majority of the people who try to stop on their own can't complete the withdrawal process. This holds true for other types of substances as well.
Because of the discomfort and pain and of course the safety issues that go along with withdrawals, many people are opting for detoxification.
Detoxification, or detox for short, is the removal of toxins from the body like drugs and alcohol. Detox is done strictly under medical supervision so that an end result is a person who, in a more comfortable way, doesn't have any medical risks from not taking any more drugs or alcohol. After detox, the person is then ready to go into addiction treatment.
A detoxification program should follow a protocol that is proven to be safe and successful. Because each person has different DNA, metabolisms, and health situations, a detox protocol should be able to be adapted individually. For example, when an alcoholic is detoxing, they are given a drug to eliminate the risk of seizure. Once the person is no longer at risk for seizures, they should be given a little bit less of the drug each day until they are no longer taking it. But some people will be able to taper off the drug faster than others, so the speed of the tapering off process should be different for each person.
There are also typically both inpatient and outpatient detox programs. An example of outpatient detox is when a patient visits a doctor in his office and the doctor supervises their detox and prescribes any drugs that are needed. The person lives at home and visits the doctor regularly during their detox. During inpatient detoxification, patients check into a facility and stay until they complete their detox. Because the patient is under the care of medical personnel 24 hours a day, the detox can go quickly and it is normal for people to complete their withdrawal from alcohol or other drugs between 6-14 days.
Before deciding on a detoxification program, there are questions you should ask to find what's right for you.
What is the medical protocol for the substance the patient will be detoxing from?
What changes will be made to the withdrawal protocol if the patient reacts differently than expected?
Does the facility offer 24-hour medical supervision?
What is the estimated time required to complete the detox requested?
Can the patient walk outside and what is the surrounding environment like?
What are the reviews of former patients about their experience at the facility?
Here at Restore, almost all of our patients complete their detox. Our patients tell us that they leave Restore LA feeling better than they have in years, and they are also ready to take the next step in their lives, whether it's going through addiction treatment or a return to their home and family. We have all of the tools needed to provide you or your loved one with a safe, successful detoxification program. Visit our addiction treatment center in Thousand Oaks, CA at 6918 Owensmouth Ave Canoga Park, CA 91303. 24/7 Admissions (818) 722-9019. On-Site Contact (818) 806-3914.
 Sources:
https://draxe.com/detoxing/
---