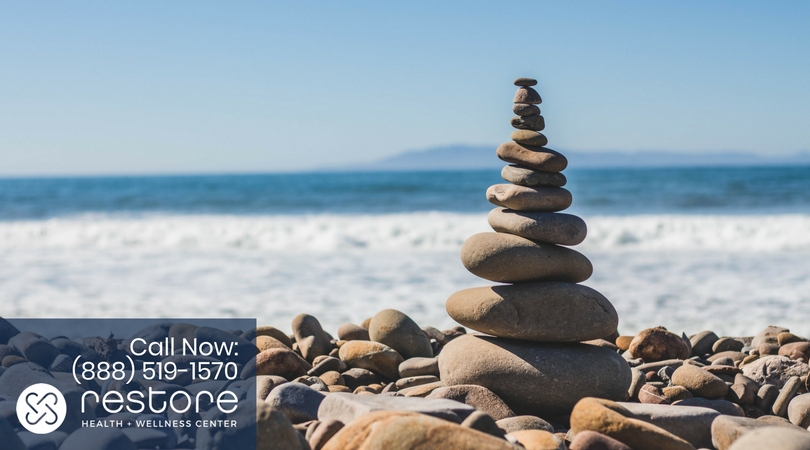 There can be many effective therapies in treating addiction and substance abuse, and one of those is mindfulness based addiction therapy. When an individual enters Restore Health and Wellness, typically, their emotional, physical, and spiritual state has been lacking the proper care needed for optimal health. While a combination of different types of therapies can mostly help each individual such as medication therapy, nutritional therapy, holistic therapies, etc., we have seen remarkable success from the utilization of Mindfulness Based Cognitive Therapy (MBCT).
To understand Mindfulness Based Cognitive Therapy in treating addiction, we must first understand CBT. Cognitive Behavioral Therapy (CBT) has been known to be the most widely researched and effective treatments for a number of disorders including, depression, anxiety, in addition to drug abuse, alcoholism and many other mental health issues. Cognitive Behavioral Therapy focuses on rewiring the brain by correcting self-destructive behaviors, negative attitudes associated with addiction and replacing them with healthy, positive habits for staying sober over the long-term. In traditional CBT, clients are taught to identify these irrational thoughts and distorted beliefs.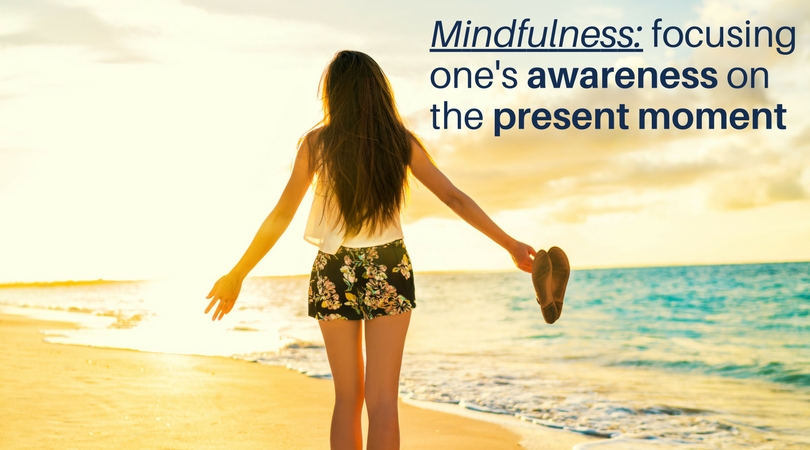 Mindfulness-Based Cognitive Therapy for Treating Addiction
When mindfulness is coupled with cognitive therapy, it is formally known as "Mindfulness-Based Cognitive Therapy" (MBCT). In using this module of therapy, the mindfulness aspect is taking CBT one step further by challenging how clients perceive their thoughts. Clients in treatment are guided to the present moment and are taught to become "mindful." This increases awareness of dangerous habits and cravings so that "uncoupling" of addictive behaviors may take place. By doing this individuals become aware that these unwanted thoughts are temporary internal events. For example, if a client would like to quit stealing from a department store, mindfulness will allow them to recognize the nature of their theft and the harm they are placing on themselves and others. In doing this they become aware of the thoughts that are driving the behavior – thus motivating them to want to quit. It is important to recognize that these thoughts don't need to be judged, or have action taken upon them. These thoughts just "are."
Mindfulness can help the client improve his or her ability to pay attention to emotions as they arise in the present. By focusing on this, the improved level of attention can help the patient to gain a better understanding of this or her addiction, triggers, and automatic behaviors that give life to addictive tendencies.
Additionally, "Mindfulness-Based Cognitive Therapy" helps individuals react to uncomfortable feelings differently. When anxiety or cravings arise, mindfulness allows clients to recognize discomforts, observe them, and just notice them – instead of automatically engaging in impulsive behaviors.
However, it is important to remember that to achieve mindfulness, it takes practice and patience. There are several techniques used to take on this type of mindfulness practice. Some of those techniques can include:
Yoga
Walking Meditations
Seated Meditations
Body scans
We've added Mindfulness-Based Cognitive Behavioral Therapy as a valuable tool in treating the root causes of addiction and substance abuse. When these types of tools are practiced, clients at Restore Health and Wellness not only gain a better understanding of their addiction, but learn how they feel, how their body is feeling before, during, and after this addictive thoughts and behaviors take place. By creating this awareness, it allows patients to move towards change and build a stable foundation for lifelong sobriety. Visit our addiction treatment center in Simi Valley, CA at 6918 Owensmouth Ave Canoga Park, CA 91303. 24/7 Admissions (818) 722-9019. On-Site Contact (818) 806-3914.
Don't wait any longer!
For a drug and alcohol treatment center that truly cares, call Restore Treatment Center today at 888-519-1570
Verify Your Insurance Now
---