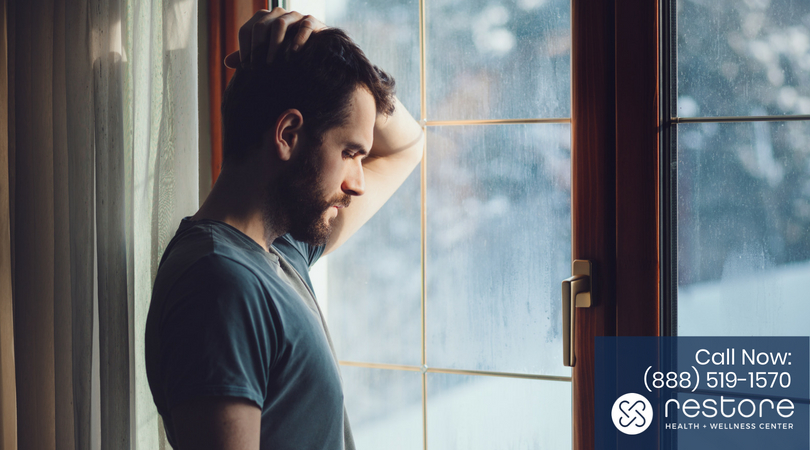 To be able to maintain sobriety in recovery there are some changes that need to be accepted and made. In early recovery, you are learning to readjust to live life without any mind-altering substances; with the change, there are some vulnerabilities that are created that can lead to relapse.
Emotions
Those little pesky irritations in early recovery can trigger a relapse. Those emotions and feelings have always been there, but there were once self-medicated by substance abuse. In other words, you may have forgotten that most of those feelings were even there. The brain and other systems of the body that were subjected to long-term substance abuse take time to heal and regain balance. While in treatment you are surrounded by professionals that implore you to use healthier coping skills in order to deal with those emotions; to accept and manage rather than attempt to escape. By engaging in lifestyle changes, such as eating healthy, exercising, and getting plenty of rest along with healthy coping skills such as meditation, or journaling can appease the stress of dealing with those emotions.
Being Around Those Still in Active Addiction
In early recovery, it is also difficult to deal with cravings or impulses from various triggers. Certain areas, smells or sights can trigger those cravings and make sustaining sobriety even more difficult. In order to take protective measures for yourself, its beneficial to remove all references to substance abuse or paraphernalia from your residence. Setting boundaries with friends or other people you may know that are still in active addiction are difficult but is a step needed in order to continue your sobriety. You can always meet new people in sobriety. For example, meeting new people at a meeting or for a hobby you enjoy participating in.
Being lonely or bored
In recovery, you are taking steps to rebuild your life, not just abstaining from the use of substances. Find balance in your time with meetings to do things that you enjoy. You can have fun sober! Explore activities that you used to enjoy before substance abuse and pursue new ones with sober friends.
Codependent relationships
Entering a relationship in early recovery is not really a good idea. You are still learning who you are and why you turned to a substance to cope with your life and mixing someone else into that could potentially spell disaster. If you are learning to meet your own needs and desires in life, you are not ready to be able to meet the needs of someone else. Codependent relationships are a large contributor to relapse because the addiction to the substance itself has now been transferred to the relationship. Isolation and avoiding relationships is destructive as well. So spend some time mending broken relationships and building new ones with friends and families before stepping into the dating world.
These are just a few of the reasons that cause a struggle in early recovery. You can still live life and have fun sober! There are just some precautions to be made that are essential safeguards to protect your investment in yourself and your recovery.
For more information about struggles in early recovery, contact Restore Health and Wellness at (818) 408-4942. We offer comprehensive programs for addiction treatment in Simi Valley and use proven methods to help you or a loved one break free from addiction. Visit us at 6918 Owensmouth Ave Canoga Park, CA 91303. 24/7 Admissions (818) 722-9019. On-Site Contact (818) 806-3914.
Don't wait any longer!
For a drug and alcohol treatment center that truly cares, call Restore Treatment Center today at 888-519-1570
Verify Your Insurance Now
---