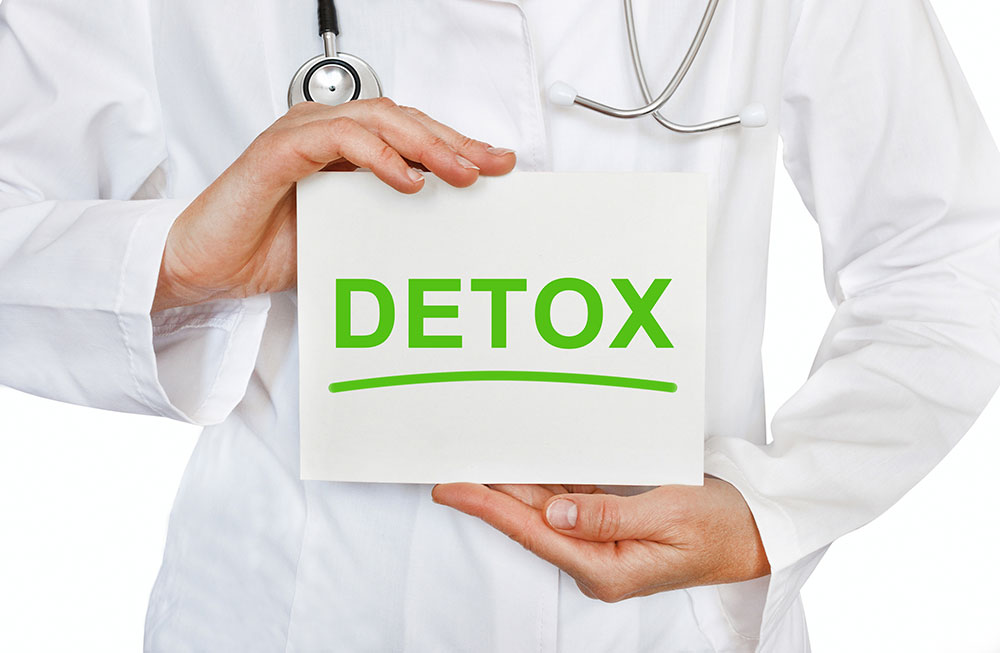 Sobriety is a fundamental part of the addiction rehabilitation and recovery process. Drug and alcohol treatment almost always begins with a period of detoxification. In order for long-term success in recovery, a person must undergo and complete drug or alcohol detox to break the physical dependence on their drug of choice before transitioning into inpatient rehab to fully treat the addiction. Some people debate detoxing on their own at home, however, this is highly advised against, as it presents many risks and proves time and time again to be unsuccessful. There are countless factors that support the importance of detoxing in a clinical setting. Studies show that people who undergo a full continuum of care that starts in a clinical detox drug detox program have the highest chance of achieving lasting sobriety.
If you or a loved one is struggling with substance abuse or addiction, the professionals at Restore Health and Wellness provide highly-ranked and certified clinical detox programs that can help you start your recovery journey off on the right foot.
5 Reasons to Choose an Inpatient Detox Center
Safety
Detoxing from drugs or alcohol can be an unpredictable and even dangerous process. Depending on your drug of choice and the severity of your chemical dependence, the withdrawal symptoms that arise during detox can be unpleasant and painful. More severe symptoms of withdrawal, such as seizures, can put a person at risk. Many people who have been battling a substance use disorder for an extended period of time are aware of these symptoms and often continue to use in fear of experiencing withdrawal. Entering a certified clinical detox facility can ensure your safety during this time and relieve the intensity of withdrawal.
Specialized and trained staff at an inpatient drug detox center provide around-the-clock care and can manage your withdrawal symptoms with medication if needed. Patients have the necessary clinical supervision and assistance throughout the entire detoxification process. At Restore Health and Wellness, our nurses will check on you every few hours to make sure you are comfortable, check your vitals, and ensure you are progressing through your program at a healthy rate.
Comfort
It is widely known that withdrawing from drugs or alcohol can be extremely uncomfortable. The environment you choose to undergo detox can greatly affect the course of this process and the outcome. Your home environment, though comfortable to you, may not be the best place to be once the uncomfortable and unpleasant symptoms arise. An inpatient clinical detox center provides the best possible environment for drug and alcohol detox. The setting and environment is private and promotes peace and tranquility during this trying time. Restore Health and Wellness is a luxury facility that offers clients the highest level of comfort, away from distractions where you can focus on bettering yourself and your recovery.
Reduced Risk of Relapse
Relapse rates are very high among all people starting out in recovery. However, for those who attempt to detox at home, the likelihood of relapsing mid-detox is significantly greater. Without the supervision of trained clinicians at an inpatient detox center, you are prone to give in to your cravings that arrive during withdrawal. Symptoms of withdrawal and intense cravings that occur during detox will likely lead you to return to drug or alcohol use when it gets too difficult. In an inpatient clinical detox center, the risk of relapse is reduced dramatically because your symptoms are managed and overseen by our team of certified professionals.
Peace of Mind
It is difficult for patients and their families to find trust in others early on in the treatment process. The withdrawal process can be a scary time, and it's natural to worry when putting your life in the hands of others during this time. A person is always better off and safer when detoxing in an inpatient facility than at home. Enrolling in an inpatient detox center like Restore will greatly reduce or eliminate any worry or fear about your safety because you will have a team of professionals watching over you to make sure nothing goes wrong. Having this peace of mind allows you to focus on your health, well-being, and recovery.
Ongoing Care
Detox is only the first step to achieving long-term recovery. Drug and alcohol addiction recovery is a process, not a single event. Therefore, you must work the program and take advantage of all treatments available to you. Studies show that patients who choose not to enter addiction treatment, such and inpatient or outpatient rehab, after completing a detox program will likely return to drug or alcohol use within little time. In order to achieve lasting sobriety, ongoing addiction treatment will be necessary.
Inpatient and outpatient treatment programs work to find the source of your substance use disorder at the root. Your mental, emotional, physical, and even spiritual health is treated through behavioral therapy and counseling sessions. Seeking further treatment following detox will significantly increase your chances of obtaining lifelong success in your recovery journey.
Start Your Recovery Journey Today!
Overcoming addiction is never easy, but it is possible with help from professionals at an inpatient rehab facility that provides ongoing care. If you or a loved one is struggling with a substance use disorder and is ready to take the first step in recovery, Restore Health and Wellness is here to help.
Restore Health and Wellness can help you take your life back from addiction so that you can thrive in recovery. Pick up the phone and dial (888) 979-4570 to speak with one of our admissions counselors for help starting your recovery journey today. Our compassionate and dedicated staff is available 24/7 to provide you with information on treatment options, verify insurance, and answer any questions you might have. We offer drug detox in Calabasas, CA and use proven methods to help you or a loved one break free from addiction. Visit us at 6918 Owensmouth Ave Canoga Park, CA 91303. 24/7 Admissions (818) 722-9019. On-Site Contact (818) 806-3914.
---