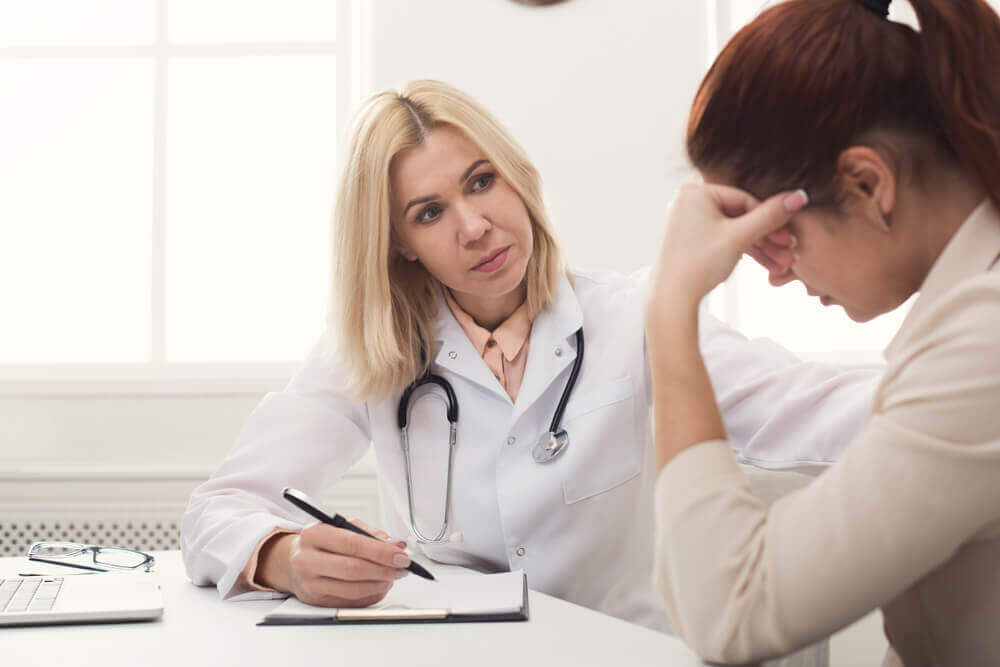 Addiction is like a jungle panther silently stalking prey. If you know it's there at all, you might sense an attack pending but before you can stage a defense it is upon you. And from that point, it takes a valiant effort to emerge on the good side of the battle.
Determination, stubborn resolve, and knowledge are all imperative to face addiction. But sometimes even if you do beat it, something grabs hold and pull you back in, making the process of going through the stages of recovery all the more challenging. In fact, addiction relapse can often be more difficult to manage than addiction in its general form. But it is not impossible and one of the most critical steps in long-term recovery is awareness of relapse triggers and knowing what to do when they appear.
Enrolling in rehab is an admirable and positive first step but it is not guaranteed patients will remain sober. Alarmingly, 40-60 percent of people living with addiction will endure the three stages of relapse and many find themselves right back at the start of the addiction cycle.
The Addiction Cycle and Stages of Relapse
As a refresher for those unfamiliar, addictions are driven by two common actions: impulse and compulsion. Built on that foundation, addiction starts a three-stage cycle.
Addiction, defined as bingeing on a specific substance.
Withdrawal, consisting of receiving treatment and reaching sobriety.
Relapse, which is the anticipation and preoccupation with a substance.
Now widely known as an addictive disorder, these conditions typically appear as six common categories including alcohol use, tobacco use, cannabis use, stimulant use, hallucinogen use, and opioid use. Every one of these has a very real potential for relapse depending on an individual's compulsion to use a substance, inability to control it, and a dramatic shift in an emotional state such as feeling depressed, irritable, or anxious.
Relapse Defined
Relapse in its basic definition is something that is presently occurring, with an unknown conclusion. Compared to an event, which is something that already happened and cannot be changed, relapse can be changed. In the world of addiction, relapse is typically viewed as a series of events outside of the recovery process such drinking a beer or smoking a joint, and the relapse process as a whole is separated into three distinct stages.
Relapse through thoughts
Confusing thoughts in this stage often take the form of not knowing what to do with your thoughts about using again and how those thoughts impact your feelings and how you treat yourself and those around you.
Relapse through behavior
In this stage, a person struggles with feelings of entitlement. If you've been sober for some time, you might believe your addiction is cured and you can celebrate with "just one drink."
Relapse through controlled use
This disturbing stage involves the feeling that you can better handle life's everyday problems with the "help" of a controlled substance. You might start using small amounts of a drug with the impression that you'll be able to manage it. However, this is where the trouble starts and the process changes to an event with the conclusion of returning back to addiction's first stage.
Avoid Triggers to Help Prevent Relapse
Relapse triggers come in various shapes and can appear at any time and in any situation. These triggers are often different in different people but there are a handful of common triggers originating from a person's emotions or environment.
Emotional triggers include stress, fear, anxiety, frustration, and depression. Environmental triggers on the other hand are ever-evolving and can appear when you see someone that reminds you of using; go to or see a place that reminds you of using; being around others in social drinking situations; and taking some forms of medication.
Once familiar with triggers, your next line of defense is to develop methods of coping with them. Consider some of the following to help stay strong:
Attend support group meetings to discuss your triggers with others in the same situation.
Build a support system of family and friends to help you stay sober. Talking honestly about the situation is very helpful in staying accountable.
Distract yourself with exercise. Moving in a purposeful way greatly helps your well-being and replaces the time of drug use with productive activity.
Practice self-care. This is the most important thing you can do to prevent relapse. For example, if you eat poorly and don't exercise, you might feel tired and want an escape. Keeping fears and frustrations bottled up, without an outlet of relaxation, can build to the point of feeling uncomfortable. Feeling isolated and alone can lead to thoughts of using.
Stay Mentally Strong
When you think you have things under control and you'll "have just one drink," force yourself to live out the entire event. One drink will probably lead to more, you'll wake up hung over, and spend the day disappointed in yourself. That might lead to the same vicious cycle but if you can recognize the negative conclusion; you'll be less likely to have that one drink in the first place.
Managing a Relapse
Even the best intentions don't always produce the best results. Relapse risk is always there but if you miss a step it doesn't mean you're doomed. Recovery is always possible but you must make the effort sooner rather than later. Be aware of relapse triggers and avoid them whenever possible to keep on a strong track toward recovery.
For more information on avoiding relapse triggers, contact Restore Health and Wellness at (888) 979-4570 or restorecenterla.com. Visit our addiction treatment center in Calabasas at 6918 Owensmouth Ave Canoga Park, CA 91303. 24/7 Admissions (818) 722-9019. On-Site Contact (818) 806-3914.
---