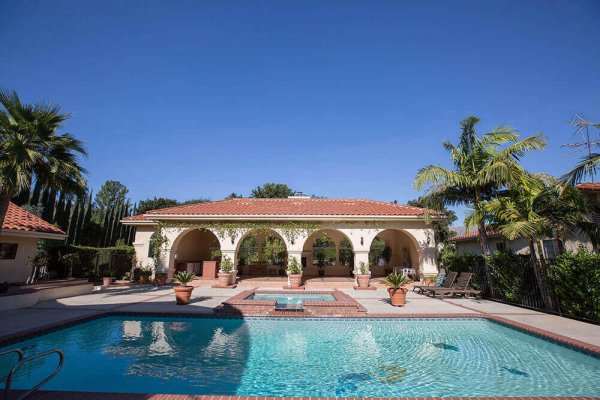 Substance use disorder alters the normal functions of the brain. It has devastating effects on the person, which could persist even after the drug use has stopped. 
According to the National Institute on Drug Abuse's (NIDA) research-based guide, substance use disorders require different treatment options. There is no one-size-fits-all remedy as the course of treatment should rely upon each patient's case.
Ensuring that the individual gets appropriate treatment settings, interventions, and services is crucial for their recovery. The sooner treatment is done, the greater the likelihood of positive outcomes.
When seeking treatment, individuals may choose their type of living situation. Some people go for standard in-patient facilities while others who live a more affluent lifestyle opt for luxury treatment centers.
What is a luxury addiction treatment facility?
Luxury addiction treatment facilities are upscale rehabilitation centers that provide medical detoxification, 24/7 care, as well as a customized care plan. They often cater to high-profile individuals, celebrities, and athletes.
Luxury rehabs offer beautiful private accommodations and spa-like activities that go beyond the standards. They also maintain a certain level of privacy preferred by those who want to protect their reputations in their personal and professional lives.
How much does luxury rehab cost?
Getting treatment at a luxury rehab may cost more than publicly-funded treatment centers. 
Generally, a 30-day stay at a luxury rehab ranges between $30,000 to $100,000. In contrast, standard facilities offer anywhere between $5,000 to $20,000 for the same duration of stay.
While some insurance covers this expense, it's not always guaranteed. You have to talk with your provider about the options available for you.
How do you know if luxury rehab treatment is for you?
When researching your options, you may have come across listings for addiction luxury treatment. If you're wondering whether this is the best route to take, these guide scenarios could help you assess your situation.
Luxury addiction treatment center may be best for you if:
You are in the media spotlight and you want privacy and confidentiality to always come first

You want to be in a place where your privacy will be protected and respected—both by the staff and other patients

Highly qualified and specialized staff is what you prefer

You want to have a tranquil surrounding as you value your general wellbeing and want to maintain a positive frame of mind

You want to stay in a private accommodation, which can help you maximize the time you can relax and unwind in between treatments

ou want access to high-end facilities and top-notch treatments

A more personalized treatment program is what you are looking for

You are looking for refreshing views of trees and beautiful mountains
What can a luxury addiction treatment facility offer?
Once you've decided to commit to a luxury drug rehab, it's only right to know what to expect. Keep in mind that no two treatment centers are the same and what works for one patient may not be efficient for the next. The good news is, luxury rehab facilities are capable of offering tailored therapy systems and upscale accommodations. This is to provide you with the ultimate individualized experience.
High-end amenities and programs
As opposed to the basic features of a regular rehab facility, luxury treatment centers offer a wide variety of amenities you'll find beneficial. This may include:
A private suite or apartment

Gourmet food, carefully prepared to meet your specific nutritional and dietary requirements

Relaxing and inspiring views of palm trees and the mountains

First-class, yet personalized addiction treatments

Opportunity for more one to one counseling

Utmost privacy from the outside world

Relaxation and emotional healing treatments
Better staff
Prestigious luxury rehab centers will have the best staff. You'll also have access to the best health care professionals and drug counselors who can support you in the most optimal way.
This aspect of your support system becomes even stronger since you won't just get help from qualified individuals but they are also supported with the most technologically advanced equipment and up-to-date treatment techniques.
Well-appointed accommodation
Accommodation is crucial when receiving addiction treatment. If you're provided with luxury drug rehab accommodation, you'll be able to concentrate on the most important aspect of your treatment journey: getting better.
What's more, the idea that nobody cares for a patient is what drives them to turn to drugs and/or alcohol. If you can believe that somebody cares about you during your addiction treatment, then you're more likely to warm to the whole idea of getting healed.
Privacy
Maximum privacy is another aspect you can take advantage of from a luxury rehab center. Your fear of getting swarmed by other patients, which might affect your public image and reputation will be taken into consideration.
Discreet and respectful staff will work closely with you to ensure that your privacy and anonymity are maintained for the duration of your entire stay.
Unparallelled aftercare
A strong aftercare program is essential to the future success of substance use disorder patients.
You'll have the opportunity to keep in touch with reliable counselors once you're ready to move onto the next step of your healing journey. Trusted luxury drug and alcohol addiction treatment centers also have a pool of professionals who are able to provide aftercare advice and guidance.
Best Luxury Addiction Treatment in Beverly Hills
Providing greater social and emotional support in a comfortable environment can help patients recover faster. Luxury rehabilitation is an excellent way to keep retention rates high while providing quality, evidence-based care.
So if you're around the LA area and you're looking for the best addiction treatment center, Restore Treatment Center can help. Our residential treatment for addiction could be the solution you need. Our ultimate goal is to help you increase the chance of sustained recovery and achieve a good quality of life.
We'll set you up with a live-in arrangement for the duration of your treatment program. This can help you recognize problematic, cognitive, and emotional distortions, which will allow you to make more productive lifestyle choices moving forward.
Don't hesitate to seek professional help if you need one today. Call us at 888-979-4570 to speak with one of our addiction specialists.

---