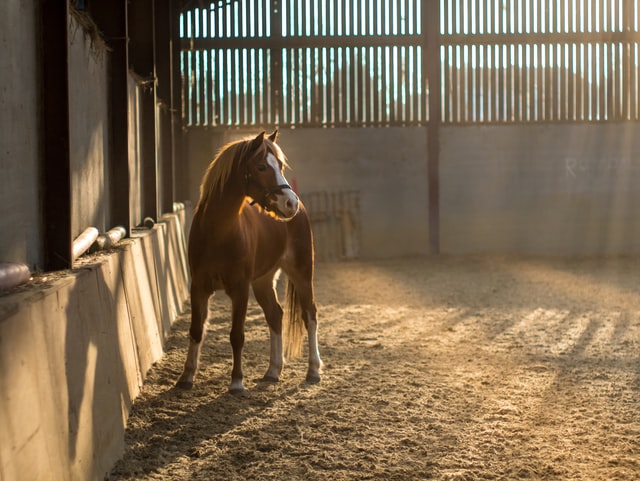 The companionship that animals provide to humans benefits us in so many ways. They relieve our loneliness, boost our mood, and help us create a strong sense of wellbeing.
Most of us are only familiar with using dogs and cats for therapeutic purposes. But did you know horses are effective as well in navigating challenging emotions and experiences?
Let's get into the details and learn how equine therapy addresses mental health issues among teenagers.
What is equine therapy?
Equine therapy is an innovative mental health treatment that involves horses, a therapist, and a guiding professional. During sessions, patients carry out activities such as grooming, feeding, and leading a horse while being supervised by a horse handler.
The interactions made during the session can provide the therapist insights into the genuine feelings of the patient. These could be used as materials for talk therapy or in future sessions.
The idea of using horses in therapy dates back to ancient times when Hippocrates, one of the forefathers of medicine, wrote about the value of horseback riding. Centuries later, more supporting evidence surfaced about the therapeutic benefits of horses.
Equine therapy for addiction and other mental conditions has since gained wide acceptance and enables people to lead better lives.
How does equine therapy work?
Equine-facilitated therapy is administered by a licensed psychotherapist and is mostly done in treatment facilities or trauma centers. Individuals who participate in this kind of program typically seek assistance for their emotional or behavioral issues.
In equine therapies, professionals guide the clients through a series of tasks involving specially trained horses. They usually do grooming and stable management, enabling them to bond with the animal and feel calmed by the said routine. This form of therapy aims to develop particular skills such as concentration, emotional regulation, self-confidence, and responsibility.
Equine therapy can be incorporated into treatment plans of people struggling with:
Addictions and substance abuse

Mood-related issues

Eating disorders

Bipolar disorder

Grief and loss

Trauma and posttraumatic stress (PTSD)

Anxiety

Depression
How does equine therapy for drug addiction and anxiety help teenagers?
Connecting with horses through equine therapy is an innovative way to help teens develop a stronger sense of mindfulness.
People taking this program may be asked to lead the animal, groom it, feed it, or put a halter on it. While these tasks may seem insignificant to the problem at hand, completing them in the calming presence of a horse allows the therapist to see the patient's real emotions, which they may unintentionally hide. Since the patient's guards are down during these interactions, their true state of being gets exposed.
Working with an equine therapist helps determine the emotional challenges the person needs to work on and develop ways to improve their behavior and thought patterns.
What are the benefits of equine therapy addiction?
There are immense benefits of undergoing equine therapy at addiction campuses. This includes the following:
Identify and Manage Emotions
People struggling with addiction and mental health issues find it hard to cope with their emotions. Sometimes, they turn to drugs or alcohol to numb their pain or feel better.
With equine therapy, clients are able to identify and process their thoughts healthily. Instead of relying on their mind to address problems, they utilize their body and heart to feel and react at the moment.
Horses are sensitive to every movement and emotion. If you are angry, they may become aggressive. If you feel anxious, then they may get skittish. However, when you are calm and composed, the horse will exhibit the same response.
Interacting with them can give clients a more realistic image of themselves. By recognizing these behaviors, they are able to address them appropriately.
Facilitates Openness
Talk therapy is important and beneficial but a psychologist's office may feel formal and stifling to teenagers. They may feel intimidated by this type of setting and this could prevent them from opening up and expressing their thoughts and feelings.
Meanwhile, equine therapy is an outdoor activity in a more natural landscape. When people are surrounded by nature, they feel more at ease sharing their struggles. Participants become more mindful when they are in tune with the animal and their surroundings.
Overcome Fears
The size and strength of horses may represent unmet needs, fears, past trauma, and feelings of inadequacy. These fears prompt some people to escape or get defensive. With equine therapy, participants learn to tolerate and process these emotions.
While they may feel nervous or intimidated at first, they later discover how to be vulnerable and find comfort in their bond with the horse. Empowered by this experience, they may develop the strength to overcome their fears.
Gain Trust
Horses are straightforward when showing their emotions. They don't know how to lie, manipulate, judge, or blame. Their presence alone is soothing.
Participants who are not good at interacting with other people may feel more relief spending time with a gentle animal. Working with a horse enables a person to gain a sense of trust and have a relationship where they can feel safe.
Why is equine addiction therapy effective?
Equine-assisted psychotherapy is effective because of the natural ability of horses to pick up on human cues. They are also patient, perceptive, and sensitive to people who display anger, fear, and despair. Horses can mimic human moods in a nonjudgmental way. Finally, this kind of therapy allows self-awareness to grow and emotional healing to take place.
Addiction Treatment Center Using Equine Therapy Near Me
People who had a difficult time achieving their treatment goals can make good progress with equine therapy. If you want to know if this is a perfect program for you, it's a good idea to talk with your therapist or counselor.
Once you've decided to undergo animal therapy treatment for addiction, Restore Drug Treatment is only a phone call away. We offer alternative therapies to correct destructive behaviors and thought patterns. Our equine-assisted program helps individuals attune themselves with their inner self and deal with stressful emotions in a healthy manner.
If you or someone you love needs any of our holistic programs, you may call us at (888) 979-4570 or visit us at 6918 Owensmouth Ave. Canoga Park, CA 91303.

---