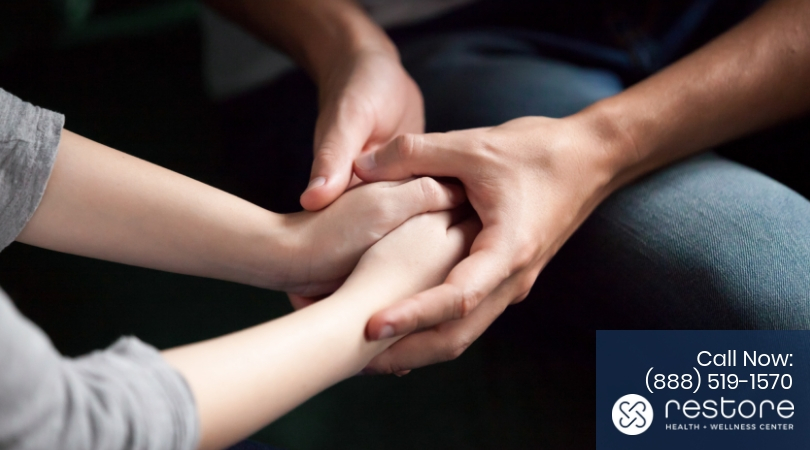 It's always a good time to forgive and let go of anger that may have festered for months or even years. Forgiveness is a tough sell when it comes to friends and family members of addicts. However, anger is a normal emotion, especially when addiction is accompanied by abuse, dishonesty and constant upheaval. Once you've let go of that anger built up inside, it will become easier to love your family member once he/she get clean and sober.
It's important to take the time to consider forgiveness and how you can apply it to your life. Here are a few tips to get you started:
Forgiving doesn't mean forgetting. The emotional pain caused by your loved one's addiction will probably stay with you forever.
Give yourself time to heal and don't feel guilty. It's highly unlikely that you will give up anger overnight. Remember — it's not a race.
Don't wait for an apology. Hopefully, your loved one will come around and express sincere regret for the injury caused by addiction, but it's important to learn to forgive, even when an apology isn't forthcoming.
If your loved one does apologize or offer to make amends, accept the offer as graciously as possible. If you still feel angry, communicate your feelings respectfully, but don't harbor grudges.
Don't hesitate to talk to a counselor or pastor if you have trouble letting go of anger, or seek out a good friend that won't mind hearing you rant and rave. Expressing anger in a safe environment can help release the bad feelings.
Practice relaxation techniques. This may mean a hot bath, hitting the gym, or a walk around the block. Mindfulness meditation is a useful tool and it isn't difficult to learn. Don't forget to breathe.
Learning to Forgive Addicted Loved Ones
For families of addicts and/or alcoholics, the going can get tough when your loved one is hurting you by continuing his/her destructive behavior. However, you have to remember that it's the addiction guiding them, and the most important thing you can do is help your loved one in getting into a drug treatment center. At Restore Health and Wellness, we offer a wide variety of solution-focused substance abuse treatment programs. Here's to letting go of toxic anger and bitterness that can drag you down. Visit our addiction treatment center in Encino, CA at 6918 Owensmouth Ave Canoga Park, CA 91303. 24/7 Admissions (818) 722-9019. On-Site Contact (818) 806-3914.
---