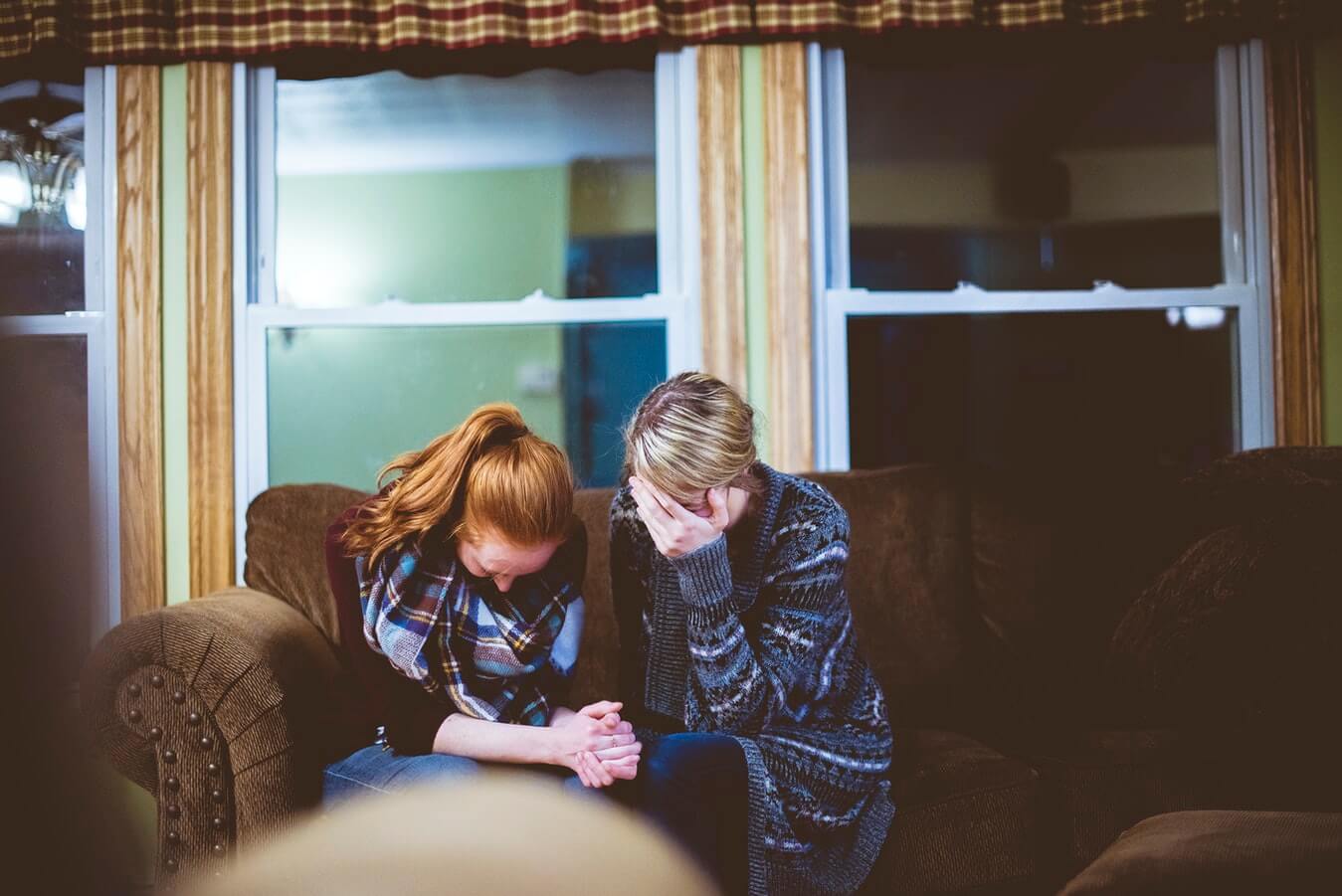 Approximately 15 million Americans are living with an alcohol use disorder. This means millions of families are struggling with the effects of this condition.
Many call alcoholism a family disease. Although alcohol addiction does tend to run in families, that's not why it's called a family disease. Alcoholism is considered as such because one person's alcohol addiction affects the entire family.
A person with alcohol addiction may try to shield their family from the impact of alcoholism by distancing themselves. However, addiction thrives in isolation and does little to protect family members from the negative effects of alcoholism. 
How Alcohol Affects Family Relationships
Alcoholism affects more than just the person drinking. It has the potential to destroy families. Couples that include at least one alcoholic have more negative interactions than couples that aren't affected by alcoholism. Additionally, families affected by alcoholism are less likely to experience emotional bonding, expressiveness, and independence.
Families rely on each other for emotional and financial support, bonds that alcoholism can erode over time. Many alcoholics lie or blame others for their problems as they are often in denial about their condition. This causes a deterioration of trust that damages relationships and makes members of the family resent one another.
The National Council on Alcoholism and Drug Dependence discusses some ways alcoholism can affect the people surrounding the person drinking. These include:
Neglecting important duties

Nursing hangovers

Encountering legal problems

Inability to stop drinking
Alcoholism causes a person to make drinking a priority.
Alcohol and Marital Stress
Alcoholism is associated with lower marital satisfaction and is one of the top reasons for divorce in the US. Of married couples, spouses who both have problems with drinking are less likely to divorce than when one drinks more than the other. In time, family members may even develop codependency, unintentionally encouraging addiction even though it harms them.
Spouses are seen as a unit—by law and in terms of religion. When alcoholism causes a financial drain and/or leads to other physical and mental health issues, marital stress can flare up and threaten the relationship. The National Institute on Alcohol Abuse and Alcoholism lists the following as some of the most common problems that arise between spouses due to alcoholism:
Marital conflict

Infidelity

Domestic violence

Unplanned pregnancy

Financial instability

Stress

Jealousy

Divorce
The Impact on Children
Alcoholism can make parents unstable. As their addiction progresses, their parenting skills diminish. This causes interactions with children to be inconsistent and may send mixed signals to children. An example would be that children could perceive alcohol use to be acceptable and this increases the risk of underage drinking. 
Parents who suffer from alcoholism often neglect the physical and emotional needs of their children. This makes children at higher risk for cognitive, behavioral, and emotional problems and could lead to serious developmental issues for the kids. Additionally, issues like divorce and parental anxiety as caused by alcoholism in the family may lead to mental health conditions. 
Some common problems children experience in a household where alcoholism is present include:
Academic problems

Anxiety and depression

Poor emotional development

Difficulty in forming intimate relationships as adults

A tendency to be dishonest
Alcoholism disrupts routines that children need for healthy emotional development. 
Alcohol and Financial Troubles
Addiction is an expensive disease. Alcohol is not free, and the habit of consuming alcohol regularly is expensive. The costs add up. Depending on the type and amount of alcohol a person drinks, a person addicted to alcohol may spend an average of $300 to $1,000 every month on alcohol alone. This can be a major drain to the family budget. However, it is not uncommon for an alcoholic to spend over $1,000 a month on alcohol. This is money the family could use in other ways.
Other financial problems may be the indirect result of alcoholism. Diseases caused by alcohol addiction, an arrest due to driving under the influence, or accidents are some of these problems. This financial cost can take a toll on the family's overall wellbeing.
The biggest hit to a family budget can occur when the one loses their job because of alcoholism, and even a temporary loss of income can leave an overwhelming burden on the family.
Alcohol Abuse and Violence
Alcoholism can intensify relationship stressors. Factors such as, but not limited to, financial troubles and child care issues can lead to emotionally abusive communication.
Here are types of emotional abuse that may be caused by alcoholism:
Insults or demeaning commentary

Threats of physical abuse

Humiliating actions of statements

Intimidation

Blackmail

Manipulation
Domestic violence can also be an issue brought about by alcoholism. It's important to know that domestic violence is a learned behavior. Exposure to violence as a child or development of violent tendencies due to neglect or exposure to a parent's alcohol abuse can be causes of this acquired behavior.
Regardless of the causal relationship between alcohol abuse and violence, if you or someone you know is a victim of domestic violence, seek help immediately from a local care provider.
Help for the family
Alcoholism is a condition that affects all members of the family. When one is battling alcoholism and is ready to get help, getting the family on board is crucial to recovery and establishing healthy and lasting changes in their lifestyle.
In the case that the one suffering from an alcohol problem refuses to seek help, family members shouldn't give up and do nothing. There are several ways to show support and deal with an alcoholic. Support groups or counseling can benefit family members who are affected by their loved one's alcohol abuse.
Alcoholism can have devastating impacts on families. Spouses can be at risk of emotional or physical abuse; children at risk for academic and psychiatric problems. Studies show that therapy and counseling can be a great aid for families affected by alcoholism.
This is why Restore Health and Wellness Center offers family therapy to provide you and your family a safe space and the opportunity to openly communicate each person's struggles and concerns. One of our specialists can give you more information regarding addiction, how to help your loved one/s, and get on track with the road to recovery.
If you'd like to learn more, give us a call at (818) 405-8656 or visit our addiction treatment center in Simi Valley, CA at 6918 Owensmouth Ave Canoga Park, CA 91303.
For Admissions call (818) 722-9019.
For On-Site Contact (818) 806-3914.
Available 24/7!
---