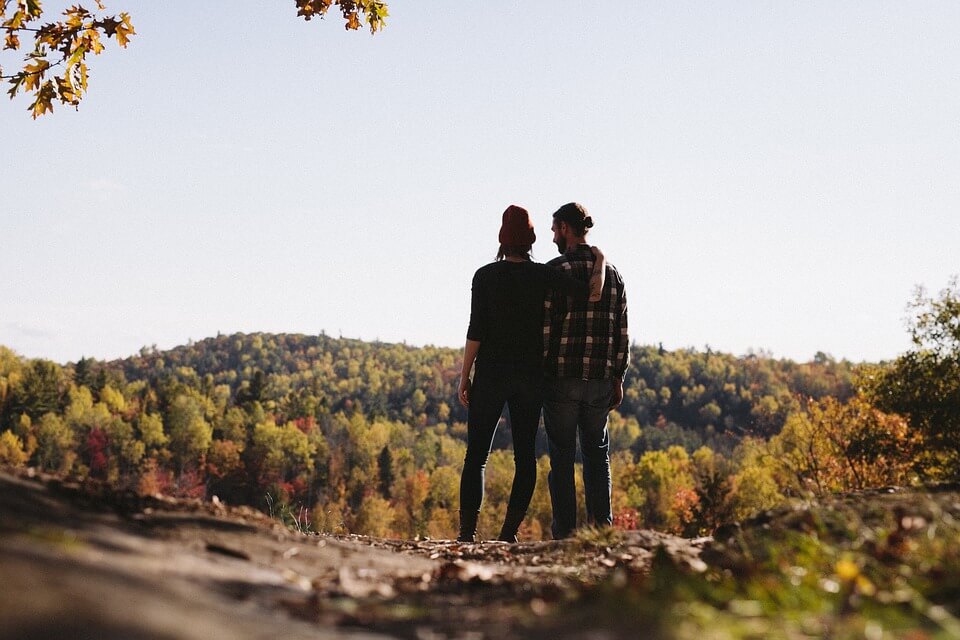 Addiction is a complex condition, and quitting usually takes more than good intentions or a strong will. This is why addiction requires individualized treatments that address the cause and effects of the condition on multiple aspects of a person's life.
Effective treatment acknowledges both the genetic and environmental causes of addiction to treat physical and mental side effects. Detox treats the physical aspects by keeping patients safe during withdrawal. Therapy treats the mental aspects as its main purpose is to address any underlying causes of the addiction to prevent patients from relapse. Today, there are many types of therapy for addiction and substance abuse conditions, and these include:
Addiction Therapies
Beating addiction or co-occurring conditions is hardly possible when you're alone. People in recovery need a strong support system in and out of addiction treatment. Counseling is an important factor in recovering from addiction as it provides support when things become challenging, and offers rescue when cravings and triggers emerge.
Individual Therapy
Individual therapy involves one-on-one counseling sessions with a trained professional who will help address your individual needs, concerns, and progress. It aims to identify self-destructive behaviors and personal addiction triggers to be able to customize an individual relapse prevention plan.
Group Therapy
Group therapy offers recovering clients to come together and share their stories and work on communication skills. You will be able to learn new coping strategies and build relationships with peers who are on the same path to recovery. This program is helpful in reducing feelings of isolation by providing a strong support system that helps in developing sober and trusting relationships.
Family Therapy
Family therapy educates family members on the roles they play in their loved one's addiction, teaching them how to support you throughout your treatment and recovery. As addiction can be a difficult experience for all of those involved, it can help mend relationships that were affected as a result of the addiction.
Behavioral Therapies
Behavioral therapies seek to help patients identify and understand the causes of high-risk behavior to change and avoid potentially self-destructive or unhealthy behaviors. It banks on the idea that behaviors are learned and those unhealthy ones can be changed.
Cognitive Behavioral Therapy

Cognitive behavioral therapy (CBT)

is one of the most popular therapies in addiction medicine, and it teaches recovering clients to find connections between thoughts, feelings, and actions. CBT will help you learn about problematic behaviors and how they affect your recovery. This approach can also help people with coping skills to identify risky situations and learn a variety of skills to prevent relapse.

Moral Reconation Therapy

Moral Reconation Therapy (MRT)

is a treatment strategy that uses behavioral therapy techniques to change thought processes and decision-making associated with addiction and criminal behavior. It seeks to decrease recidivism by enhancing personality functioning, meaning that you complete therapy with improved moral reasoning, ethical decision-making, and moral conduct. By using a combination of psychological practices to assist behaviors, MRT encourages self-acceptance and corrective thinking.

SMART Recovery

SMART Recovery

stands for Self-Management for Addiction Recovery Training. It is a 4-Point Program that focuses on one's power within. Participants discuss controlling and abstaining from substances and compulsive behaviors. Throughout SMART Recovery you will learn self-directed and self-empowering attitudes to help build and maintain motivation, learn to cope with urges and how to manage thoughts, feelings, and behaviors, and live a balanced life.
Motivational Incentives Therapies
Motivational incentives therapies focus on reinforcing positive behavior with tangible rewards. These programs involve motivational incentives in the form of familial, social, and recreational rewards alongside vouchers to motivate you and keep you from acting on cravings or impulses.
Contingency Management

Contingency management uses motivational incentives and tangible rewards to encourage sobriety and support healthy habits. It is founded on operant conditioning exhibited by using a system of simple rewards and consequences based on performance. This program will reward you while you obtain positive goals and make healthy lifestyle changes.

Community Involvement

Community involvement

and life skills training programs are often vital to success in addiction recovery. This program is particularly helpful in quelling feelings of isolation, boredom, and fear, as these feelings are not conducive to staying sober. You will be exposed to healthy social interactions, and this will help you engage in non-drug-related activities and build a network of support to ensure sobriety.

12-Step Facilitation Therapy

12-step facilitation therapy

is a community-based program that looks at building strong social networks and stimulating active engagement. This program is founded on three main components: acceptance, surrender, and participation and engagement. It will encourage you to become actively involved in self-help groups by providing you with a powerful support group that will teach you to take responsibilities of actions and decisions that can make positive lifestyle changes to help your recovery process.
Gender-Specific Therapies
There are distinct differences in how different genders develop and recover from an addiction. Gender-specific therapies address addiction, as well as any co-occurring mental health conditions that may have caused the addiction.
Women's Programs

Women's programs

focus on improving the availability and effectiveness of programs designed specifically for women. Since men and women develop and recover from addiction differently, this program will help by providing you with education regarding addiction in women while helping with your self-improvement, self-growth, and self-development.

LGBT Therapy

LGBT therapy acknowledges the many challenges the gender-diverse community faces. This program is designed to address both addiction and other co-occurring mental health conditions faced by the community. It will allow you to explore the underlying causes of your addiction and provide a support system for you to feel respected and accepted.
Alternative & Holistic Therapies
Conquering addiction traditionally involves behavioral, motivational, and individual-based or group-based therapies, and these programs are crucial in addiction treatment. However, alternative therapies also work as supplemental support over the course of one's treatment. It focuses on treating the person as a whole– mind, body, and soul. Here are some examples of alternative therapies:
Art Therapy

Chiropractic Care

Exercise Therapy

Meditation

Nutritional Therapy

Pain Management

Yoga Therapy
Here at Restore Health and Wellness Center, we have a wide range of addiction treatment programs and therapies available within each level of care. One of our specialists can provide you with more information on how you can profit from therapy and finally walk a step forward to sobriety.
If you'd like to know more, give us a call at (818) 405-8656 or visit our addiction treatment center in Simi Valley, CA at 6918 Owensmouth Ave Canoga Park, CA 91303.
---