Top 10 Addiction Treatment Centers in the US: In Search For What's Best
Posted on by Keegan Warrington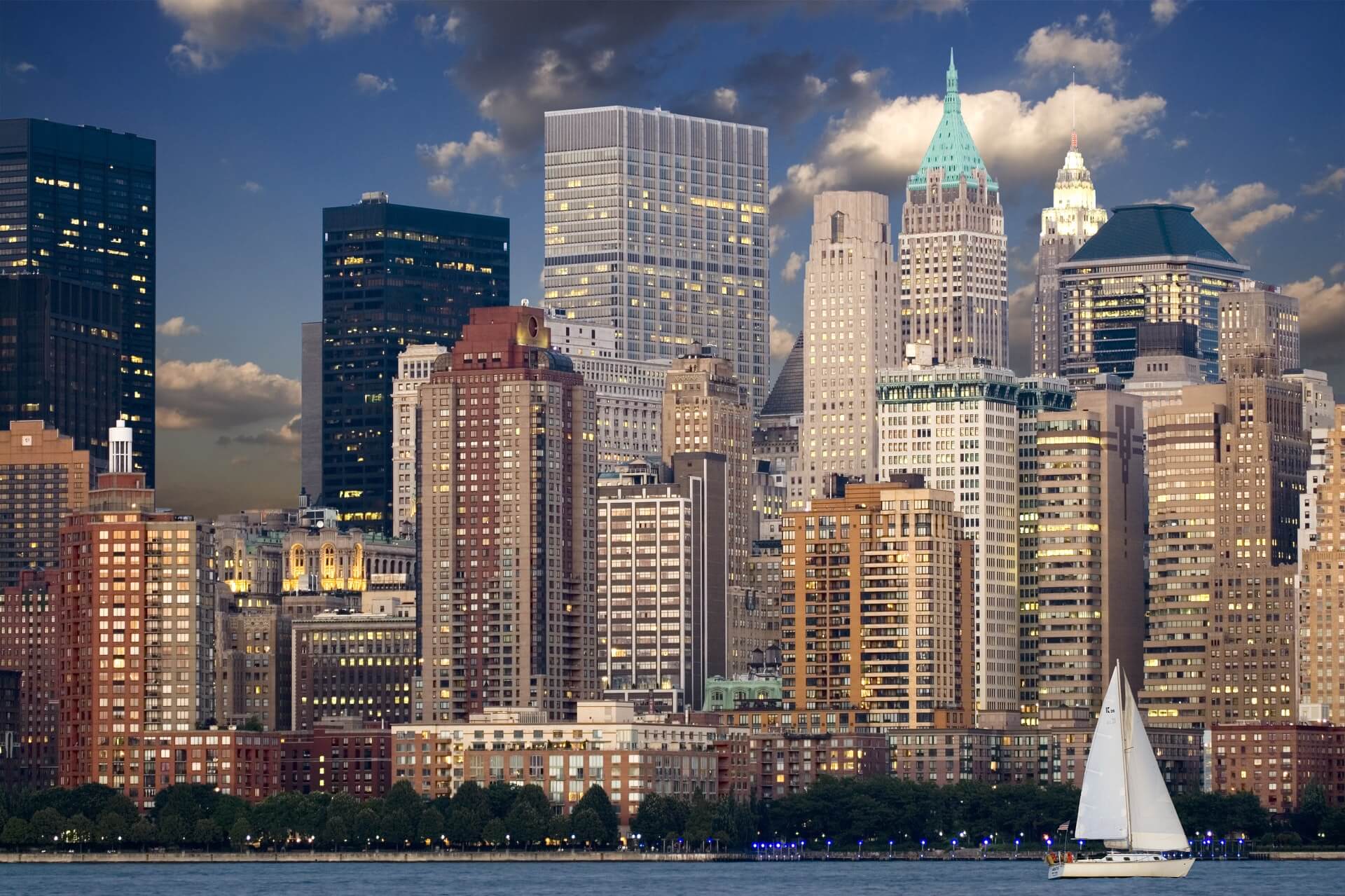 Substance addiction, which includes the use of alcohol and prohibited drugs, is a lingering problem among households in the United States. According to the recent National Survey on Drug Use and Health (NSDUH), approximately 19.7 million adults are affected and suffering from substance use disorders. This alarming health problem can harm not just the concerned individuals, but even members of the sober community. For one, alcoholism, a type of addiction, is considered by many to be a family disease, as it destroys households and potentially ruins the future of children.
Treatment for alcohol and drug abuse is always available regardless of the severity of the addiction. Various recovery methods by an assortment of treatment centers are designed to cater to specific situations and the health status of individuals. Finding the best treatment centers is among the leading steps in starting a person's journey to sobriety. With thousands of healthcare providers in the country, your restoration from addiction has endless possibilities.
Below is a list of Restore Center's top 10 rehabilitation facilities in the United States
10. The Ranch
Nunnelly, Tennessee
Starting off the list, the Ranch, nestled among beautiful woodlands and rolling hills, is a treatment center that seeks to lighten the effects of mental illnesses and substance addiction. They have developed a unique approach to addiction recovery by providing hands-on treatments that enable patients to find fulfillment in nature. Proceeding with a nontraditional approach, their clients are encouraged to experience nature through leisure activities, such as fishing and hiking. The Ranch believes these enable individuals to recover both physically and spiritually. Uniquely, aside from substance addiction, they also have a program for sex and intimacy disorders.
9. Seabrook House
Bridgeton, Newjersey
Located at the heart of New Jersey, and with an extended branch in Pennsylvania, Seabrook House is a private, inpatient alcohol detox treatment center. Aside from alcoholism, Seabrook's addiction treatment specializes in heroin dependency, cocaine addiction, and prescription medication misuse. This treatment center encourages patients to integrate healing through natural and traditional means. In addition to the basics of drug addiction treatment, they teach yoga, acupuncture, meditation, and reflexology. With a 43-year legacy of helping clients and families, Seabrook's multi-disciplined medical approach allows individuals to find the courage to recover from addiction.
8. Hawaii Island Recovery
Kailua-Kona, Hawaii
Hawaii Island Recovery is a premiere residential substance abuse rehabilitation facility for adults. Situated in a vacation-like and serene environment, they offer comprehensive treatment programs geared towards being both therapeutic and experiential. In addition to these, they provide medically supervised detox and evidence-based treatment. Hawaii Island Recovery combines environmental factors with effective treatment methods to support long-term sobriety, avoiding the cycle of rehab and relapse. Catering only to 8 clients at a time, Hawaii Island Recovery aims to tackle even the spiritual dimension of addiction in individuals. 
7. Origins Recovery Center
South Padre Island, Texas
One of the best treatment centers that recognizes behavioral healthcare and gender specificity is definitely Origins Recovery Center. Located in a picturesque and privately owned area, Origins is a co-ed facility that treats inpatient clients, while recognizing each individual's needs. Sleeping accommodations are gender-specific and in separate living quarters. Although recreational facilities are shared, Origins Recovery Center recognizes gender struggles by catering to their specific emotional, psychological, and health concerns. With customized programs and understanding staff, this treatment center is truly a safe space.
6. 12 Keys Rehab
Jensen Beach, Florida
12 Keys Rehab, a premier addiction treatment center in Florida, offers holistic treatment and retreat-style drug rehabilitation. These aim to equip clients to make positive changes in their lives. They have multiple testimonials regarding the experiences of their partners who have finished their program. The treatment programs at 12 Keys Rehab give importance to emotions and mental health, which is clear in the number of their available mental and behavioral therapists and trauma specialists. In addition, they offer a comfortable and safe medical detoxification prior to the actual treatment. Incorporated in their treatment is nutritional supervision, which ensures efficient health progress. 12 Keys Rehab advocates for monumental changes in the lives of individuals who struggle.
5. The Dunes East Hampton
East Hampton, New York
The Dunes East Hampton, a luxury rehab center in New York, is a recovery facility that understands how to connect with the fears, anxieties, and resistance of drug and alcohol addicts. The center is staffed with addiction treatment specialists and emphatic staff, which are highly trained to address clients' concerns. Although their services come with a great price, they promise to give world-class inpatient drug rehabilitation while in a beautiful natural setting. Knowing their target market, the Dunes even offers an Executive Rehab Program, which allows individuals to stay connected with their careers and business obligations while recovering in comfort. This treatment center values significant aspects of the personal lives of their clients.
4. Beachway Therapy Center
West Palm Beach, Florida
Beachway Therapy Center knows the importance of individualized, personalized, and customized care, as a treatment facility that holds up to 24 clients at a time. They have been operating for over 10 years, treating addiction and its underlying causes while putting the individual in a luxury setting. Beachway Therapy Center boasts its treatment plans, which are designed to be efficient uniquely for each person. Not seen in most treatment centers, they aim to provide lifetime sobriety for their clients by going beyond the standards of rehabs in Florida. More often than not, Beachway receives highly graded reviews and feedback from their clientele. 
3. Caron Treatment Centers
Wernersville, Pennsylvania
Caron Treatment Center, a collection of long-term counseling and recovery groups, are located in different places in the United States. Going strong for 60 years, they are a nonprofit organization that values the essence of true recovery. Caron offers treatment programs that are expertly designed with research organizations, such as the Treatment Research Institute and the University of Pennsylvania. They seek out creative and efficient ideas that can apply to effective treatments for substance addiction. Caron aims to build communities, as they also offer family support groups and services of minority groups, like the LGBTQIA+.
2. Hazelden Treatment Centers
Center City, Minnesota
Going for our list's 1st runner-up, Hazelden, founded in 1949, is one of the oldest and largest treatment centers in the United States. They have treatment centers in multiple locations, such as in Minnesota and New York. With evidence-based treatment plans, Hazelden is a force of healing and hope, not just to individuals, but to whole communities. Most of Hazelden's projects and recovery methods for patients are crafted by their addiction research centers and medical education programs. As they continuously advocate for sober lives, the treatment center also provides school-based prevention programs for adolescents.
1. Phoenix House 
New York City, New York
Topping off Restore's list of top 10 addiction treatment centers, Phoenix House is a non-profit drug and alcohol rehabilitation organization operating in ten states with 150 programs. Going beyond the usual protocol of addiction centers, they are guided by the understanding that addiction is a long-term concern, which must be addressed by intensive emotional support. As they aim to provide for as many Americans as they can, Phoenix House has experts from specialized fields – psychiatry, medicine, mental health, social work, education, and recovery support. They cater to all types of circumstances, as they have individualized programs for mothers, military personnel, and even teens who must attend school while undergoing recovery.
To wrap everything up, choosing the right treatment center for you or your loved ones is the first step towards recovery. Regardless of the addiction circumstance, each person deserves proper care and a fitting recovery method. 
As we acknowledge that people need different approaches and various treatment centers, Restore Health and Wellness is one of the best places to start your recovery journey in CA. Our facility offers long-term inpatient rehabilitation in a comfortable setting with breathtaking views and plush amenities. 
To find out more about us, call (818) 408-4942 or visit our addiction treatment center in Encino, CA at 6918 Owensmouth Ave Canoga Park, CA 91303.
Cited References:
[1] 2019 National Survey of Drug Use and Health (NSDUH) Releases. SAMHSA. https://www.samhsa.gov/data/release/2019-national-survey-drug-use-and-health-nsduh-releases
[2] Family Disease: How Alcoholism Damages Families. Restore Center. https://www.restorecenterla.com/family-disease-how-alcoholism-damages-families/
---