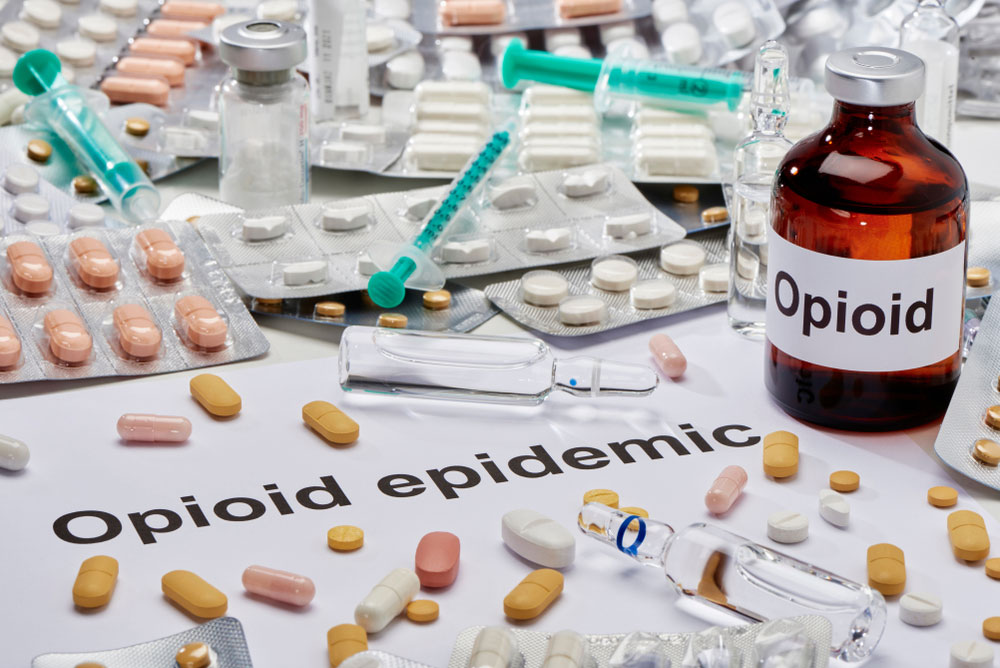 Opioids are a category of powerful drugs that include forms which are legal, synthetic and illicit. Most people are originally introduced to opioids through a doctor who legally prescribes them for the treatment of pain. When taken, opioid drugs produce a chemical reaction that interacts with the opioid receptors in the brain. This changes how the brain and body responds to pain. Opioids also create feelings of euphoria, which is one of the main reasons these drugs are highly abused and misused. Those who abuse painkillers medications can develop a drug dependency within a short time period, even if only taken as prescribed. All too often, this leads individuals to seek out a cheaper, stronger high from illicit opioids such as heroin. Because of this, recognizing the signs and symptoms of opioid abuse in a loved one in the early stages is crucial. Comprehensive addiction treatment is often necessary for people struggling with any form of opioid use disorder. Seeking professional help early on can mean the difference between life and death.
Opioid Abuse and Dependence
Addiction is a chronic disease that progresses from heavy and/or long-term use of drugs or alcohol. One of the most notable drugs of abuse includes any and all opioids. This drug class is responsible for the drug epidemic that is plaguing the nation and claiming lives every day. According to the Center of Disease Control (CDC), "opioids were involved in 47,600 overdose deaths in 2017 (67.8% of all drug overdose deaths)."
Commonly abused opioid drugs include:
Codeine
Fentanyl
Heroin
Hydrocodone (Vicodin, Lortab, Lorcet)
Hydromorphone (Dilaudid)
Methadone
Morphine (MS Contin)
Opium
Oxycodone (Oxycontin, Percocet)
Oxymorphone
Tramadol
These drugs cause the user to experience pleasurable and euphoric effects, which often produces the desire to continue using. With time, the user will become opioid-dependent as the addiction manifests. It is important to know the signs and symptoms of substance abuse so that you can stop it in its tracks before it takes complete control over your loved one.
Signs and Symptoms of Opioid Addiction
Recognizing the signs and symptoms of addiction is not always easy, as long-term users tend to master in the art of deception. When the person with the substance use disorder is a close relative or loved one, it can be even harder to take the blinders off and face the reality of his or her addiction. This is normal and is commonly seen amongst many families dealing with an addicted loved one. However, in order to give them the best chance at a long and healthy life, you must be cognizant of the signs and symptoms of substance abuse. These can translate as physical, emotional, or behavioral symptoms, if not all of the above.
Common indicators of opioid abuse include:
Agitation
Drowsiness
Constipation
Changes in appetite
Pinpoint pupils
Flushed skin
Significant change in weight
Mood swings
Notable changes in sleep patterns
Poor coordination
Nausea and Vomiting
Flu-like symptoms
Shallow breathing
Needle marks ("track marks")
Slurred speech
Risky behavior/Poor decision making
Failing to fulfill responsibilities
Financial problems
Stealing
Emotionally withdrawn
Depression
If you believe someone you love is struggling with an opioid abuse problem, it is important to be on the lookout for many of these signs and symptoms. You will notice a dramatic change to the person's physical appearance rather quickly, such as lack of self-care and personal hygiene. He or she will also show disinterest in hobbies, friends, and activities that they once previously enjoyed. In addition, opioid addiction tends to make people do just about anything to get their next fix. Meaning, once occasional use transitions into dependence and addiction, they will likely spend every dime, sell off everything they have, and even steal from strangers and loved ones just to afford their habit. These are very clear signs that the person is in need of professional opioid addiction treatment.
Help Your Loved One Find A Certified Drug Rehab Program Today
Recovery success rates are much higher when the signs and symptoms of opioid abuse are caught early on. If left untreated, a person suffering with this form of addiction is at grave risk for overdose and even death. The opioid crisis has completely swept the nation and affects almost every person in the country one way or another – whether it is a friend, family member, spouse, coworker, or yourself who is struggling. If you or someone you know is using prescription or illicit opioid drugs, do not wait another day to seek professional help.
The addiction treatment specialists at Restore Health and Wellness are here to take your call 24/7 to provide you with step-by-step guidance, as well as rehab and recovery resources. Our evidence-based programs and full continuum of care are highly ranked among the addiction treatment community and we specialize in helping those battling opioid dependence. Speak with one of our admissions counselors today to get your loved one the help they need to achieve lasting sobriety. We offer opioid addiction treatment and use proven methods to help you or a loved one break free from addiction. Visit us at 6918 Owensmouth Ave Canoga Park, CA 91303. 24/7 Admissions (818) 722-9019. On-Site Contact (818) 806-3914.
---