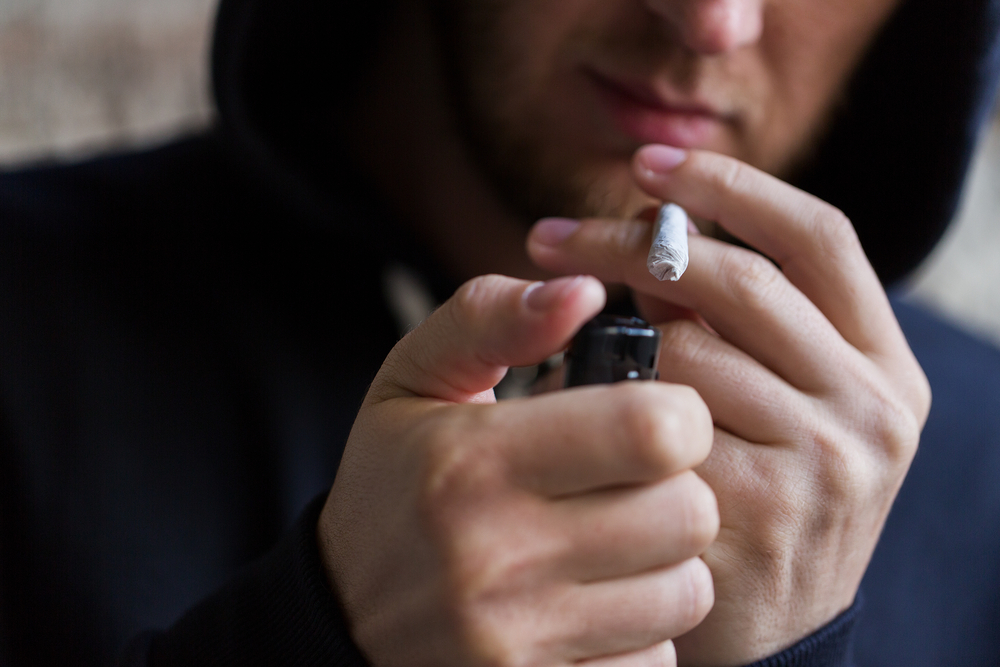 Is marijuana a gateway drug? There is a significant amount of research that suggests marijuana use is likely to lead to the use of other dangerous and illegal substances and the development of addiction to other substances. For example, a study from the National Epidemiological Study of Alcohol Use and Related Disorders discovered that adults who reported using marijuana during the first part of the survey were more likely than adults who reported not using marijuana to develop an alcohol abuse disorder within 3 years. Marijuana users who already had a drinking problem at the outset were at a higher risk of their alcohol use disorder worsening. Marijuana use has also been linked to other substance use disorders including nicotine addiction.
Experiments used with rodents showed that early exposure to cannabinoids decreased the reactivity of dopamine reward centers in the brain later in adulthood. To the extent that these findings cross over to humans, this could help explain the higher likelihood of developing an addiction to other substances later in life that most studies have reported for people who begin using marijuana early in life. These findings are also consistent with animal experiments showing THC's ability to ready the brain for enhanced responses to other drugs. As an example, rats previously given THC showed heightened behavioral responses when further exposed to THC and when they were exposed to other drugs such as morphine. This is a phenomenon called cross-sensitization.
The Negative Effects of Marijuana
There has also been research done showing that marijuana's negative effects on attention, memory, and learning can last for days or even weeks after the immediate effects of the drug wear off. So someone who smokes marijuana on a daily basis may be functioning at a lower intellectual level for a bulk of their time. There is considerable evidence to suggest that students who smoke marijuana do not do as well in school as their classmates who don't smoke. As an example, a review of 48 relevant studies found marijuana use to reduce the chances of graduating. Several studies have even linked heavy use of marijuana to a lower income, greater dependence on welfare, unemployment, criminal behavior, and lower life satisfaction.
Symptoms of Marijuana Addiction
The symptoms of addiction to marijuana appear to be similar to other substance use disorders, although the long-term consequences may be less severe. Adults who are seeking marijuana addiction treatment have used marijuana nearly every day for more than 10 years and have attempted to quit more than six times. People with marijuana use disorders, especially young people, are found to also often suffer from psychiatric disorders and abuse or be addicted to other substances like cocaine or alcohol. Studies have shown that to be effective, substance abuse rehab should include treating any mental health disorders with standard treatments involving medications and behavioral therapies to help reduce marijuana use, especially among heavy users and those with chronic and severe mental disorders. Currently, there are no medications used for addiction recovery programs centered on marijuana use disorder but research is currently active in this area. Because sleep problems like insomnia are common in marijuana withdrawals, some studies are examining the effectiveness of medications that aid in sleep.
At Restore LA, we have high-quality and effective addiction recovery programs to help you move on from any substance abuse problem. Community support, luxury accommodations, outdoor activities, holistic treatments, and volunteering, all supported by diverse forms of therapy and licensed professionals, is what you will find here with us. Visit our addiction treatment center in Calabasas at 6918 Owensmouth Ave Canoga Park, CA 91303. 24/7 Admissions (818) 722-9019. On-Site Contact (818) 806-3914.
Sources:
---