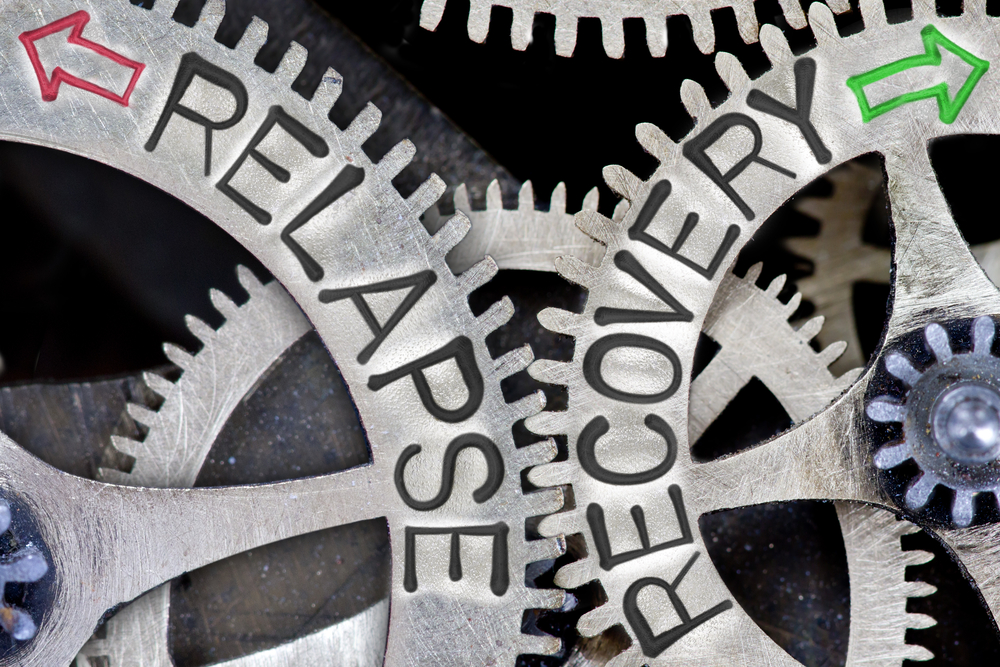 A relapse back into using drugs or alcohol, even after completing an addiction treatment program, does not mean that treatment failed or even that a return to an intensive treatment program is completely necessary. However, a relapse does signify that a return to some form of substance abuse treatment is needed. If a relapse occurs, steps should be taken to reduce the severity and duration of the relapse episode. Often, a different treatment model or method may be needed to keep the relapse from continuing or advancing into a more serious stage. Recognizing that stress is a common relapse trigger, learning how to manage and recognize potential stressors and keep moods stable can be a major component of a relapse prevention strategy.
Tips for Preventing Relapse or Shortening a Relapse if it's Already Occurred.
Get enough sleep. Having a consistent sleep schedule where you're getting at least six hours each night is important in preventing a relapse. This tip is part of H.A.L.T. – avoiding becoming hungry, angry, lonely or tired. When we're tired, it's easier to become upset, and thinking clearly is more difficult.
Eat a balanced diet low in refined sugar and high in protein and complex carbohydrates. Again, this is part of the H.A.L.T. strategy. Being hungry for too long can result in mood swings and difficulty thinking clearly, which can both play a part in a relapse. Also, avoid caffeine and be sure to exercise on a regular basis. Exercise releases feel-good chemicals into the body, giving you a natural "high."
Consider alternative healing methods for relapse prevention, such as yoga and meditation. These are both scientifically proven to enhance mental, physical, and emotional wellbeing.
Take any prescribed medications or supplements as directed. If you went through a substance abuse treatment program, follow all instructions that were given to you, because they were given to you for a reason: to keep you from relapsing. Taking any necessary medications is especially important if you have a dual diagnosis that includes a mental disorder.
Undergo a complete medical and psychological assessment to ensure any co-occurring disorders are also managed. Getting these in-depth assessments is one of the many benefits of going into an addiction treatment program. These are also called dual diagnoses, and they are very important to recognize if full recovery is to be possible.
Avoid people, places, or things that are tied to previous drug or alcohol use. This is another basic and timeless principle of relapse prevention. Old haunts can be a mental, physical and emotional trigger to use again.
Surround yourself with positive and supportive people. Having a reliable network of people who support and understand your new life of recovery is imperative in preventing relapse. You can't do it alone, and you don't have to! Don't be afraid to ask for help when you need it and attending support groups regularly, like a 12-Step fellowship, can help you build the network and relationships you will need.
Take up a creative endeavor, like painting, sculpting, writing, dancing, or playing an instrument. Keeping the mind occupied in an activity that you enjoy and are passionate about is a good way to prevent relapse.
At Restore LA, we have high-quality and effective addiction treatment programs to help you move forward with your life. Community support, luxury accommodations, outdoor activities, and holistic treatments, all supported by diverse forms of therapy and licensed professionals, is what you will find here with us. Visit our addiction treatment center in Thousand Oaks at 6918 Owensmouth Ave Canoga Park, CA 91303. 24/7 Admissions (818) 722-9019. On-Site Contact (818) 806-3914.
Sources:
---