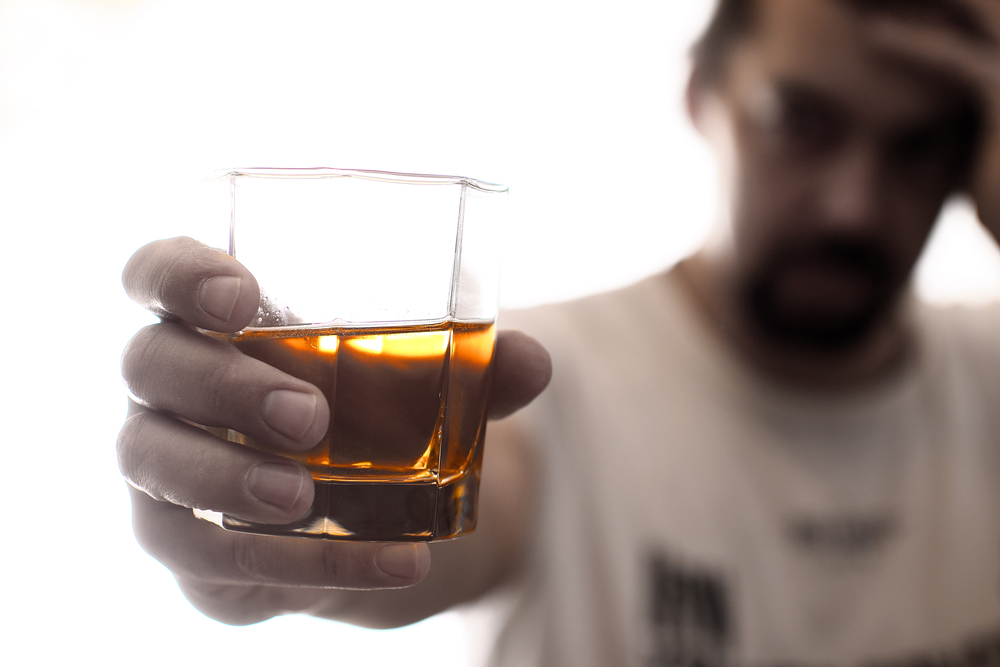 The exact cause of alcoholism is unknown, but, much like other addictions, scientists believe that the causes of alcohol addiction are 50% genetic and 50% environmental. While addiction to alcohol begins primarily on a psychological basis, heavy drinkers can soon develop a serious physical dependence on the drug.    
What is Alcoholism?
With over 87% of Americans 18 and older saying that they've had a drink at least once in their life, alcohol is the most commonly used drug in the U.S. But with so many people using alcohol, it can be difficult to differentiate use from abuse in many situations.
However, many experts say that people who are truly dependent on alcohol will continue to drink regardless of any negative effects it may have on their health, relationships, family, and career. It's important to note that not everyone who abuses the substance is physically dependent on it, but many are.    
Risk Factors for Alcoholism and Alcohol Dependence
There are multiple risk factors for alcoholism, some of which include:
15+ drinks a week for men

12+ drinks a week for women

5+ drinks/day at least once a week

Parents or relatives with alcoholism

Mental health issues like anxiety or bipolar disorder
Symptoms of Alcohol Abuse Disorders and Alcohol Dependence
When an individual is suffering from alcoholism and/or dependence, they may engage in behaviors including:  
Drinking alone

Needing to drink more to feel the same effects

Nutrition and eating problems

Becoming violent or angry when confronted about their alcohol abuse

Missing out on school, work, or social obligations in order to drink or to recover from drinking
They may also experience physical symptoms, including:
Cravings for alcoholic beverages

Shaking, nausea, and vomiting (when not drinking)

Blackouts (when binge drinking)

Tremors (the morning after drinking)

Serious medical problems like Cirrhosis and Alcoholic Ketoacidosis
If You Suffer from Alcoholism, Get Compassionate Alcohol Addiction Treatment Today
Not only does alcoholism negatively affect your life in the short-run, but it also causes serious long term medical issues. If you are addicted or dependent on alcohol, participating in an alcohol rehabilitation program is the first step toward becoming sober.
An alcohol addiction treatment or alcohol rehab program that can teach patients the skills they need to cope with stress and other triggers. After completing an inpatient treatment program, it's often recommended that patients consider entering a sober living arrangement– a home or apartment that they share with others who are committed to living a life free of alcohol and drugs.
At the Restore Center, our caring and compassionate staff creates individualized drug and alcohol treatment programs that teach patients how to live a healthy, rich, fulfilling and sober lives. Unlike other programs, we take every patient's individual needs into account. We create individualized programs that combine both traditional and alternative therapies in order to treat their physical, mental, and emotional effects of drug and alcohol dependence. With detox options, inpatient and outpatient care, and sober living programs, we are here for patients through every step of their treatment process. Visit our alcohol rehab center in Calabasas, CA at 6918 Owensmouth Ave Canoga Park, CA 91303. 24/7 Admissions (818) 722-9019. On-Site Contact (818) 806-3914.
Sources:
---