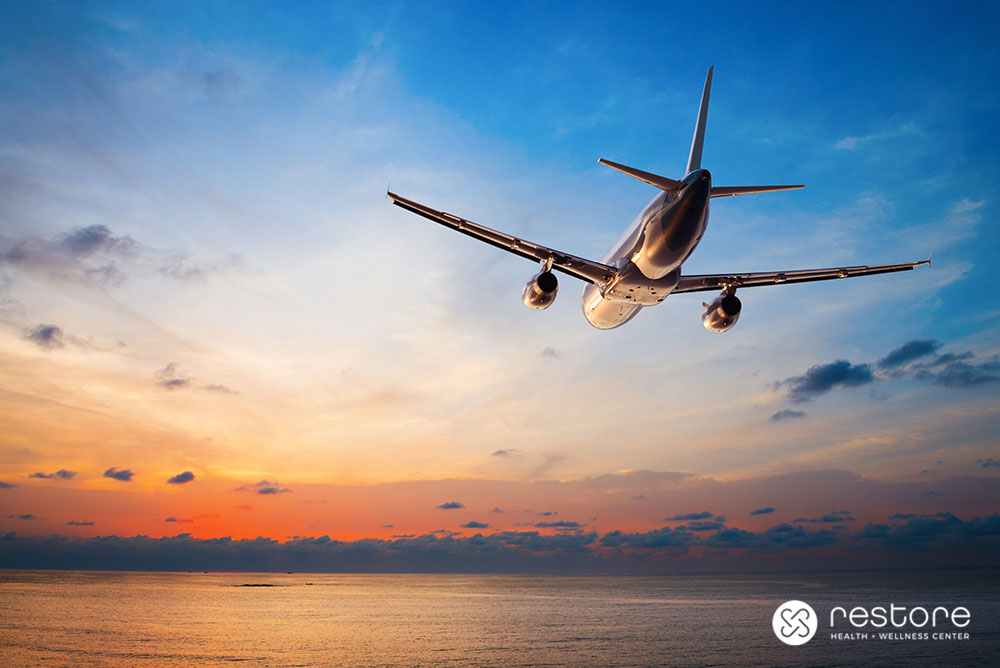 Making the decision to seek treatment for substance abuse or drug addiction is a monumental step in recovery. Recognizing and acknowledging the existence of your substance abuse problem can take time. Deciding to address your problem takes courage, bravery, and commitment. It is important to do your research and look into all options when choosing the right drug and alcohol rehab facility for your particular situation. There is a wide range of treatment programs and therapies used in addiction treatment. The levels of care offered and the approach to treatment will vary from one facility to another. One major factor to consider when choosing the right drug rehab facility is the location. Many people benefit from traveling out of state for recovery. Stepping out of your comfort zone and leaving the environment that is strongly associated with your substance abuse can be incredibly helpful during this trying time. Relocating for addiction treatment and recovery is a proven-effective method for achieving a life free from the use of drugs and alcohol. Though this option can be intimidating at first, you must focus on what is best for you and your sobriety.
If you or someone you love is struggling with the disease of addiction, do not hesitate to reach out. The professionals at Restore Health and Wellness can help place you in the right treatment program for you or your loved one's needs.
Four Reasons to Relocate for Drug and Alcohol Rehab
Choosing to put your life on hold to enter an addiction rehab program is hard enough without having to think about leaving your family and friends behind. However, oftentimes, a patient's life outside of treatment is what subconsciously leads them to check out of their recovery program early. Although the thought of having friends and family nearby during the course of treatment can be comforting, there is no true benefit to it. Most drug treatment centers don't allow clients visitation rights for the first several weeks anyway. Because of this, choosing a rehab program near your hometown will actually only benefit you if the program is the best fit for you.
With that being said, let's cover a few of the reasons why you should consider traveling out of state for drug and alcohol treatment.
1 – It will prevent you from leaving treatment early
The majority of patients admitted to a drug or alcohol treatment facility do so voluntarily. Because of this, the option to leave at any time remains on the table throughout the course of his or her program. Every patient will experience both high points and low points in recovery. When times get tough, it can be all too easy to give up and walk away from the program if you're at a local rehabilitation center. In addition to this, seeking treatment locally can be a distraction, because the life that you are all too comfortable with is right outside the facility's doors. Clients who choose to relocate are more inclined to successfully complete their program because there is less temptation to leave.
2 – You won't be around the people, places or environment that emotionally triggers your substance use
When seeking treatment locally, the same toxic environment where you originally developed your substance use disorder and/or mental illness is right outside the front door. Most patients find this incredibly distracting to their recovery and hold them back from committing to the program. Putting distance between yourself and your old life gives you space to properly heal and embrace change. Patients who enter a rehabilitation program out of state can focus on their recovery without outside negative influences and emotional triggers subconsciously creeping into their daily life.
3 – A facility out of state may be better equipped to treat your specific needs
Treatment for drug and alcohol addiction is continually advancing to meet the individualized needs of those suffering from a substance use disorder. More facilities are popping up across the country offering evidence-based recovery programs to combat the current overwhelming drug epidemic. However, many of these facilities are located along the coastline in desirable, tranquil areas to promote health and wellness. Most people require a full continuum of care from facilities such as these but are dismayed by the need to travel.
It is important to keep in mind that choosing to enter an effective rehab program out of state one time is better than choosing to enter an inadequate local facility multiple times. You want to find the best drug rehab program to fit your specific needs so that you can achieve lasting sobriety. The right program that will offer you long-term success may not be nearby, but just because it's away from home doesn't mean it should stop you from getting the help you need.
4 – Fresh Start: new life, new environment
When entering treatment for a substance use disorder or a co-occurring mental illness, you must fully commit to your recovery program. A client who admits themselves into a rehab facility must be ready and willing to abandon their old lifestyle in order to adopt a new, positive way of life. By leaving home to seek treatment out of state, you are giving yourself a shot at a completely fresh start. You are given a clean slate in a new environment with zero ties to the negative influences back home that contributed to your substance abuse. You can build a strong network of support that promotes long-term success in your recovery journey. For people struggling with addiction, the opportunity to press the reset button on life is a gift that should not be denied.
Start Your Recovery Journey Today!
Traveling out of state for addiction treatment is not the right choice for everyone, but studies show the success rate among those who do is significantly higher. What matters most is finding the right type of treatment program and recovery plan for your individualized needs. If you are unable to find what you need in your local area, then it is truly important to consider the options available elsewhere. If there is a suitable program nearby but your environment is toxic to the recovery process, this is also a notable reason to seek professional help outside your area.
At Restore Health and Wellness, we can provide you with a free assessment to help determine the right path for your recovery. Don't let the fear of leaving your comfort zone keep you from getting the professional help you need. Pick up the phone and call us today to speak with one of our admissions counselors about the programs offered at our luxury facility. The addiction treatment specialists at Restore can advise you on the right approach to rehabilitation and inform you of your best options. Visit our addiction treatment center in Calabasas, CA at 6918 Owensmouth Ave Canoga Park, CA 91303. 24/7 Admissions (818) 722-9019. On-Site Contact (818) 806-3914.
---