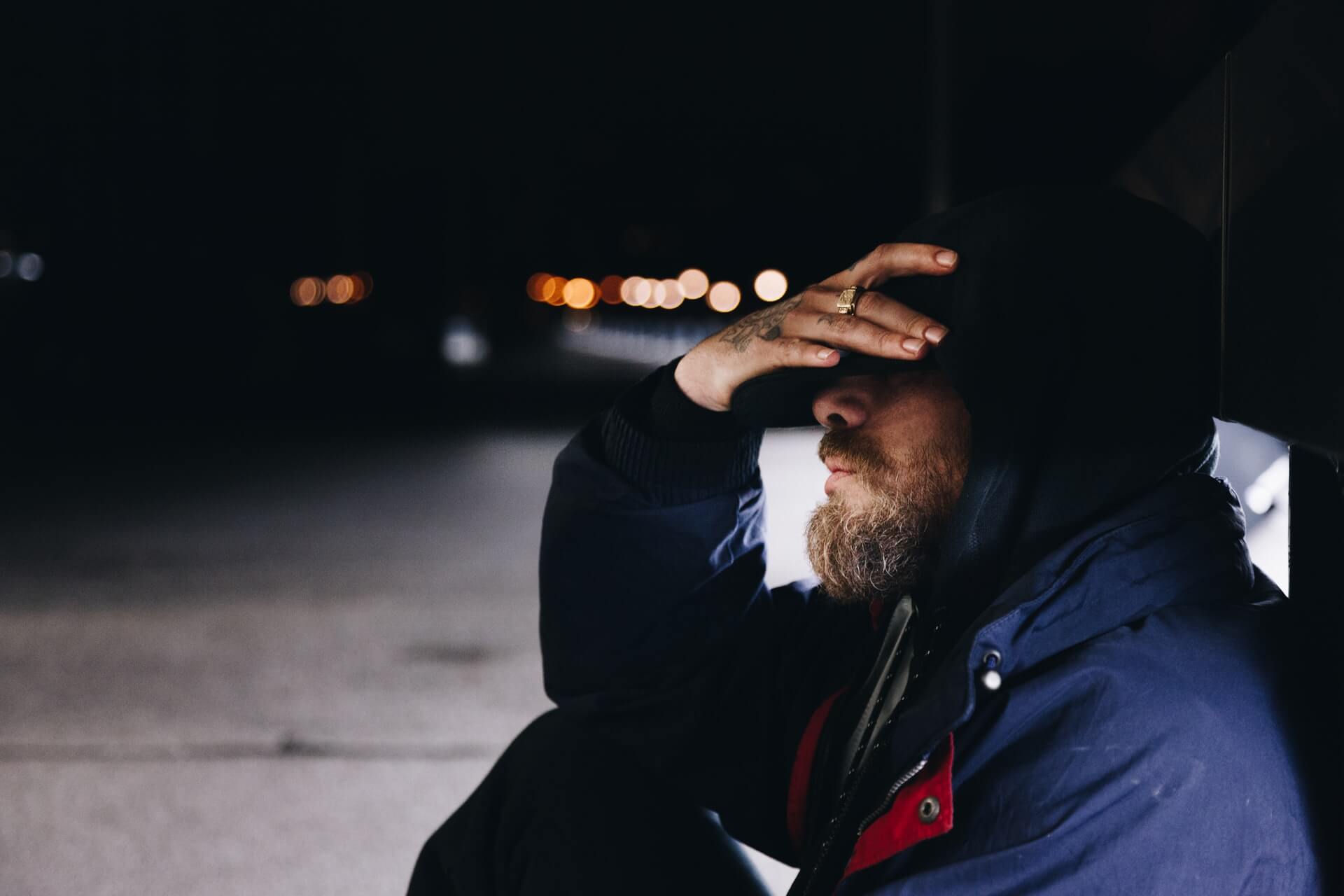 Substance abuse is a crippling habit which has multiple causes and repercussions. These aspects which addiction impact or draw from are not exclusive to those related to physical and mental health. As individuals, who suffer addiction, struggle to grasp their daily habits and lifestyle, they can become dysfunctional in their tasks and jobs, resulting in financial instability and loss of career. With untreated addiction getting worse as each day passes, an individual can end up homeless, living in the bustling streets.
There is a proven relationship between homelessness and substance abuse. However, unlike ordinary factors, substance abuse is not automatically the cause of homelessness, as having no shelter can sometimes be the reason for substance addiction. These two aspects are interchangeable factors, which vary on the experience and life situation of individuals. Among the homeless, especially the ones living in the United States, drug and alcohol abuse is considered to be the most critical health problem.
Concerning Widespread Homelessness
While most individuals have the luxury to spend hours on jobs, schools, and interests, a vast number of Americans use their time looking for ways to survive until the next day. Without guarantee even in basic needs, around 600,000 individuals are homeless, and are left with no ways to cope with their situation. This pressures them unto unhealthy coping mechanisms, which grants them the potential of being severe alcohol and drug abusers. Taking everyone into account, among the 600,000 individuals, one-fourth are children or young adolescents.
There are numerous studies and researches which proved that homelessness and substance addiction come hand in hand. According to the National Coalition for the Homeless, 26% of homeless individuals are dependent on addictive chemical substances, while 38% are alcohol-dependent. In addition, according to a survey in 2014 given to 30,100 homeless individuals by the 100,000 Homes Campaign, nearly 60% suffered from drug and alcohol abuse. The number of individuals with deteriorating lifestyles are beyond numbers, as children and women also suffer this seemingly hopeless situation.
How Substance Abuse Turns to Homelessness
As homeless individuals run out of financial resources and ways to cope, it is quite easy to imagine how drug and alcohol abuse manifests in their lives. However, homelessness, which is an effect of substance abuse, develops in a more indirect manner. As substance addiction evidently impacts mental health, behavioral changes with subsequent consequences occur.
For one, addiction can cause domestic problems and abuses. This destroys familial and intimate relationships. Domestic problems brought by untreated substance addiction can result in two ways – the abused leaving the household, or the abuser being kicked out. Another example is the termination of employment due to severe addiction. The loss of an individual's job makes him/her unable to pay rent and mortgages. Without any available contact for help, financial instability forces the individual to leave the comforts of home. 
Studies prove the extensive nature of drug and alcohol addiction. In 2015, the US Conference of Mayors surveyed 22 cities to investigate and determine the top three causes of hopelessness. 35% of adults and 10% of homeless families considered substance abuse as the primary cause of their homeless. While drugs and alcohol can seem helpful in times of hopelessness, substance abuse creates a cycle of dependency. 
Overall health of individual declines

They have trouble obtaining clothing, food, and shelter

Difficulty in finding employment increases
In addition to health concerns, they face daily challenges, such as lack of sleep and decline in personal hygiene. With all the problems they face, social stigma from others is attached to themselves, which make social community support less viable for them. 
Displaced Women, Runaways Adolescents, and LGBT+ Individuals
As women suffer gender-based trauma, they are prone to taking larger amounts of dangerous substances compared to men. As reports suggest that 33% of homeless individuals suffer from mental health problems, women constitute 55% of that population, with their mental disturbances occurring even before their homelessness. With homeless of women resulting from domestic and sexual abuse, one-third of them have abused cocaine and heroine by forced intake or coping mechanism.
Many homeless adolescents are also victims of substance abuse. 71% of runaway individuals, aged 12 to 17, were reported to be drug users. This does not even take into account yet the potential homeless teenagers brought by underage drinking culture. To be specific, a handful of runaway individuals are actually students of varying grade levels – K-12 students to College kids. As homelessness stems from drug abuse, it is just right to consider the unnoticed factors in universities that lead young individuals into using alcohol and prohibited substances.
Loss of housing 

Poor academic performance

Suspension and expulsion

Loss of scholarship
Majority of the factors that revolve around drugs and alcohol seem to be controllable and personal to individuals. However, some contributing factors are beyond the control of a single person. Social stratification and status quo that are kept, such as job discrimination, make it harder for Americans to cope, or even have a stable life  As the LGBT+ community experiences, gender prejudice and minority stress are prevalent in various environments, which also increase their likelihood of substance usage. 
Other Factors, Preventive and Treatment Measures
Adding to the factors that increase likelihood of homelessness and substance abusers are the following:
Growing up in a homeless family

Co-occurring disorders (mental and physical)

Genetic factor for substance abuse

Negative influence from family and peers
These factors are evidently based on the people around the concerning individual. As homelessness and addiction can be prevented, especially for young individuals, healthy peer support systems, which build trust, are necessary in order to keep people on track. Despite environmental and genetic factors, early prevention can still be achieved. On the other hand, recovery and treatment is never too late for homeless individuals who have fallen victim to substance abuse.
In order to lessen homelessness in the United States even in the slightest degree, it is important to support the general welfare of the younger generations and strip away the stigma from current drug abusers. As it is difficult to combat hand in hand factors of homelessness and severe substance addiction, there are treatment options designed to help individuals get their healthy lives back, such as long-term inpatient recovery and supervised withdrawal.
We do believe that there is hope for each individual. However, if you have loved ones who might soon become homeless due to addiction, do not hesitate to seek help from medical professionals you trust. It is just right to act now before situations become more complicated.
Restore Health and Wellness Center has the capacity to help individuals take the first step to recovery.. Let us discuss how we can prevent homelessness for your loved ones. Our staff members will be committed to understand your situation and give you more information on how to get started. 
If you'd like to know more, give us a call at (818) 405-8656 or visit our addiction treatment center Simi Valley at 6918 Owensmouth Ave Canoga Park, CA 91303.
Hyperlinked References:
[1] https://journals.udsm.ac.tz/index.php/uj/article/viewFile/1240/1137
[2] https://www.tandfonline.com/doi/abs/10.1080/11038120500360648
[3] http://www.nationalhomeless.org/publications/index.html
[4] https://opinionator.blogs.nytimes.com/2014/05/28/the-push-to-end-chronic-homelessness-is-working/?smid=pl-share
[5] https://www.usmayors.org/2016/12/08/mayors-examine-issues-of-homelessness-and-hunger-in-america/
[6] https://www.restorecenterla.com/addiction-stigma-how-to-quell-the-stigma-around-substance-abuse/
[7] https://onlinelibrary.wiley.com/doi/abs/10.1002/oti.257
[8] https://www.restorecenterla.com/what-role-does-environment-play-in-addiction-and-recovery/
---