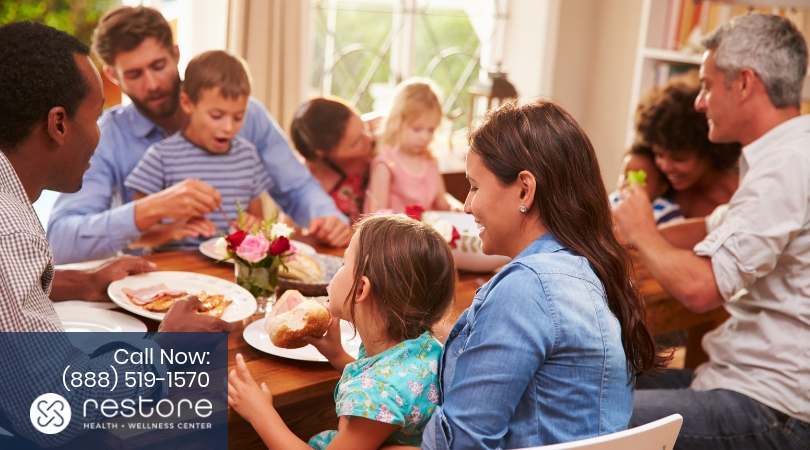 The holidays look scarier to someone new to recovery than they really are. Whether it's Christmas, Easter, Thanksgiving, or summer Holidays like Memorial Day, Independence Day, or Labor Day, they all pose challenges for those newly in recovery. Yet, staying sober during the holidays is possible. Wondering how to stay strong at gatherings with alcohol at every turn, keep recovery under wraps at social events that include strangers, and still have yourself a Happy Thanksgiving or a little Merry Christmas?
Keeping Your Recovery For the Holidays
Take a deep breath, look to your higher power for strength, and follow these tips from Scripps Health. Before you know it, you will be helping others stay sober during the holidays too.
Don't stop attending AA meetings. As a matter of fact, double up! Work your holiday event schedule around your meetings; making them your first priority during the holidays.
Pick and choose which events to attend. If there is a party you know will make you especially vulnerable; skip it or make a short appearance, then bolt with a viable excuse (another party).
Volunteer at a local soup kitchen. Helping others always warms the heart, makes you feel good inside, and is a good distraction from drinking and an excuse to avoid some of the festivities.
Don't forget to H.A.L.T. Letting yourself get hungry, angry, lonely, or tired during the holidays weakens your resistance to alcohol. Eat right, exercise, and get your 8 hours of sleep each night.
There is safety in numbers. Bring a supportive friend or family member with you to festivities you might not want to miss where alcohol will be served. They can encourage you to stay strong and give you an out if necessary.
Contact the host of the party ahead of time (or ask the person that invited you), if there will be non-alcoholic beverages at the party or offer to bring your own. If need be, feign having 'designated driver' duty, or an early morning the next day.
Attending a 12-step group holiday celebration or hosting your own 'dry' party is a great way to make staying sober during the holidays a lot easier.
Don't let the fear of staying sober during the holidays cause you any undue stress or anxiety. There is always a Plan B, always an out if you need one, and always a friend, family member, or sponsor there to stand by your side. Happy holidays!
If you're interested in learning more about our evidence-based drug addiction treatment programs, don't hesitate to contact a specialist around the clock for a confidential assessment. We offer comprehensive programs for addiction treatment in Simi Valley, CA, and use proven methods to help you or a loved one break free from addiction. Visit Restore Health and Wellness Center at 6918 Owensmouth Ave Canoga Park, CA 91303. 24/7 Admissions (818) 722-9019. On-Site Contact (818) 806-3914.
Don't wait any longer!
For a drug and alcohol treatment center that truly cares, call Restore Treatment Center today at 888-519-1570
Verify Your Insurance Now
---