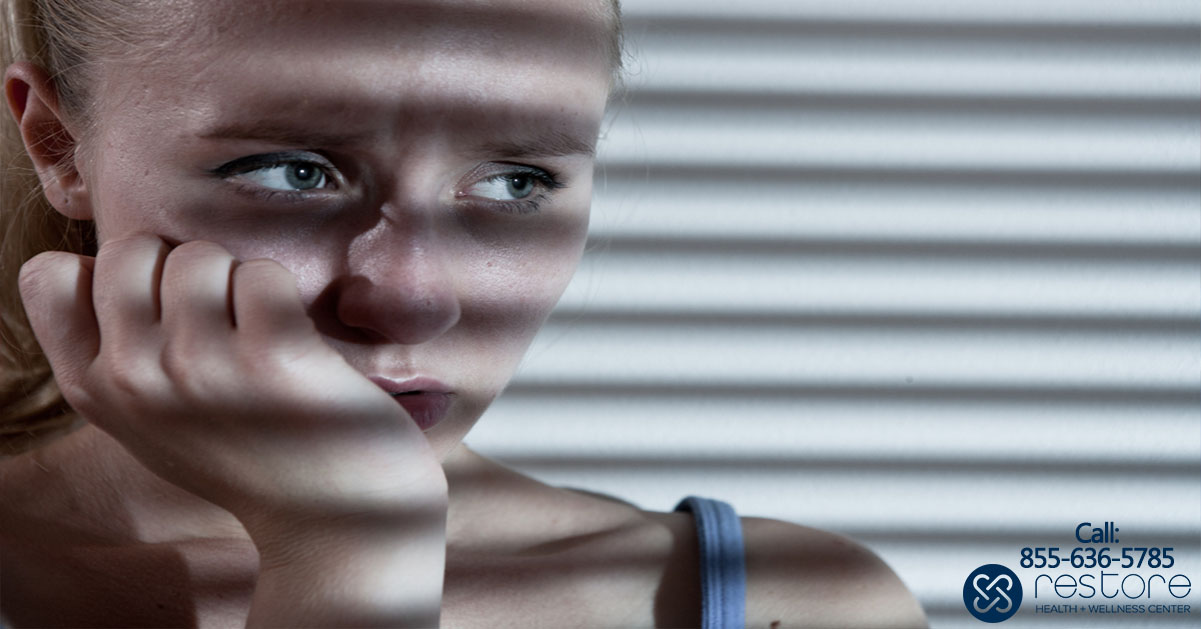 Choosing to enroll in a center for addiction treatment can be a daunting task. It not only takes time, but making the decision to turn your life around will also require strength, dedication, and support from your loved ones or peers. In addition to this, people struggling with substance abuse have many options to choose from when considering a drug addiction treatment center. This leads many to question where they should in fact seek addiction rehabilitation.
Dr. Phil's Path to Recovery
In a recent segment, television host Dr. Phil discusses his new 'Path to Recovery' program, in which he discusses environmental influences on addiction. He then begins to explain how an addict's environment plays a major role in their battle with substance abuse and then goes on to demonstrate his virtual reality inversion therapy. This technology allows addicts to put themselves in a virtual setting, such as a bar, while simultaneously seeing Dr. Phil and hearing his guiding words.
What is the point of this virtual inversion therapy you may ask? Dr. Phil, like most addiction experts, will agree that the transition from rehab to the unsupervised world is a dangerous time for addicts. This is a time in which addicts will face countless triggers and high-risk situations. Many of those in recovery are unequipped to handle these triggering situations and therefore, face relapse. Yet, the purpose of virtual immersion therapy is to ease the transition back to general society because the truth is, addicts will find themselves in high-risk situations.
The virtual immersion therapy helps addicts to associate what may be a triggering situation, with positive coping strategies. It helps them prepare for how to behave should they find themselves in a particularly trying situation. Although this is a relatively new and inaccessible concept, it relates directly to choosing a treatment program. When considering your options you mustn't forget how the environment has played a role in your struggle with substance abuse. When you truly want to get better it is of utmost importance that you choose to attend a facility that will best facilitate your long term recovery. Before you can begin to focus on immersion therapy or similar programs, you must first focus on getting well and removing yourself from the environment that facilitates your drug or alcohol abuse habit most.
Why Choose an Out-of-State Drug Addiction Treatment Center?
Many addicts may be inclined to choose a local center for addiction treatment for fear of the unknown. Rehabilitation and recovery is a difficult time, a lot is changing, so it is understandable for people to long for the familiar. Yet, seeking treatment at an out-of-state rehab has proven to be significantly more beneficial.
Just some advantages to seeking help at an out-of-state treatment facility include:
Out-of-State Addiction Rehab is More Effective:




According to a survey conducted by the National Survey on Drug Use and Health, addicts who enrolled in out-of-state treatment programs showed a 12% higher rate of completion than those who enrolled in treatment locally. In addition to this, detox was proven to be 20% more effective when completed out-of-state.

It is Vital to Remove Yourself from Toxic Environments:




Certain friends or acquaintances, old hangouts, stressful situations, and old memories are just some triggers that can cause a person to revert back to substance abuse. By placing distance between these toxic people and toxic situations, you have a better chance of fully focusing on recovery and making positive strides forward.

More Options for Quality Treatment:




In terms of quality, you will likely find better care with more options at your disposal. Why limit yourself to the care available to you in your hometown? There is a good chance the top treatment facilities in the nation will not be down the street.

Build the Community You Need Out-of-State:




You will not be entirely free to establish a new network of friends until you have put distance between yourself and the old ones. Even if you have positive influences at home, it is important you step out of your comfort zone and make the most out of your recovery experience. By removing yourself from a familiar setting, you will be more willing to establish a strong group of support while in rehab. Support is vital to the recovery process, and the stronger your network, the better chances you have of both maintaining and sustaining sobriety.

More Incentive to Finish Treatment:


While in treatment, it is likely that you will feel uncomfortable at times. During these times many addicts choose to give up, especially if home is a convenient option. Traveling to a center for addiction treatment makes giving up a much less feasible option.
Restore Health and Wellness Center Can Help You Overcome Addiction
As mentioned in Dr. Phil's Path to Recovery segment, and proven with experience, addicts are faced with many distractions during the recovery process. There are times you will want to give up, both during rehabilitation, and on the long road to recovery that lies after treatment. Therefore, it is of utmost importance that clients are given the tools necessary to help them remain focused.
Restore Health and Wellness Center can help you or your loved one overcome addiction with a clear head and a strong network of support. Here at Restore, we encourage many of our clients to come from out-of-state because we know it will be most beneficial to their long term success.
The time to change is now. Contact Restore when you are ready to turn your life around once and for all at (888) 979-4570 or visit our addiction treatment center in Calabasas at 6918 Owensmouth Ave Canoga Park, CA 91303. 24/7 Admissions (818) 722-9019. On-Site Contact (818) 806-3914. A world of opportunity awaits.
Sources:
---