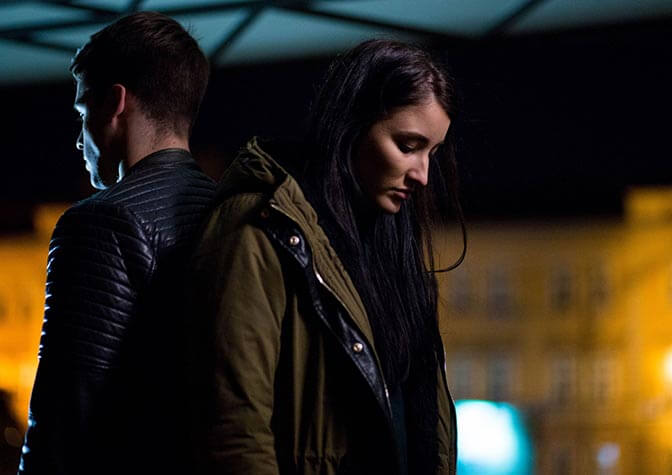 An alcohol or drug addiction is considered a chronic disease that involves compulsive substance abuse even though the person using drugs is aware or is exhibiting the substance's negative physical, emotional, and mental consequences in their body.
Addiction does not happen overnight; it builds from constant substance use. It affects the family and friends of the individual who is addicted. It's common for family members to begin blaming themselves for their loved one's addiction. An alternative is that because of the position they have put their family in, they start to hate their loved ones.
The consequences of drug abuse in the family may be overwhelming and stressful. Every family member and friend that is close to the person using drugs is affected in some way. 
Addiction is a disease that alters an individual's behavior and usually leads them to hurt their loved ones while trying to sustain their habit. Individuals struggling with addiction may lie to their family and friends to hide their drug or alcohol problems, steal money from them to maintain their addiction, and neglect their duties as family members. 
It's essential to be aware of drug and alcohol abuse's roles and impact within a person's family, friends, and even community.
How Do Drugs Impact Individuals, Families, and Communities?  
Drug abuse causes problems not only to the person using drugs but to the people around them. It puts a strain on a person's physical and mental health while affecting and involving family members and communities in multiple problems.
In the first place, addiction is expensive, in both its maintenance and treatment. When a person's addiction becomes more frequent, they tend to exhaust the family financially by using or stealing money from family members to buy drugs. Sometimes, people who use drugs hoard money to pay for drugs or alcohol and completely neglect the proper use of their funds, such as paying bills or buying food. Misallocating that kind of money can lead to severe consequences like heavy debt, having utilities shut off, bankruptcy, starvation, having children removed from the home because of neglect, and more. 
Relationships also deteriorate due to drug abuse. People who have substance abuse disorders will start to separate themselves from their loved ones, and lose the motivation to do activities they used to be passionate about or enjoy. 
Drugs or alcohol can alter an individual's behavior. Substance abuse may cause them to be more aggressive towards other people, especially their family members. That's why physical or emotional harm has become almost expected from someone addicted to a substance or currently under the influence. According to the American Society of Addiction Medicine, intimate partner violence is widespread in interactions where a partner (or even both) suffers from a substance abuse disorder. 
The community around the person with the addiction is also affected by the consequences of the person's habit. People close to the person suffering from an addiction may feel protective over them for some time and attempt to shield them from negative financial, health, or even legal impacts of their actions. Although shielding happens because of good intentions, it may cause an enabling of the activities of the person struggling with addiction. Enabling can take away any incentive or drive for them to quit substance use once and for all. 
How Addiction Impacts Young Children? 
Children who witness the trauma of parents who are addicted suffer the most in the family. Young children are extraordinarily distressed and vulnerable to the situation and eventually develop long-term problems. Children who grew up seeing and experiencing the cycles in addiction in their parents are also likely to develop substance disorders when they grow up. They are also more likely to experience physical and sexual abuse within the family, developmental illnesses, post-traumatic stress disorders, or other trauma responses and conditions.
Children of parents who abuse drugs are also in a strange position of becoming more mature as they try to take care of their parents even if they are young. Early maturation still leads to real problems in focusing on school, building friendships, and emotional development. This situation is notably worse for children whose parents overdose. 
Being in an environment where drug use is prevalent can cause the child to feel neglected and unsafe. This lack of security causes them to become mentally and emotionally unstable. Some may even develop self-blame for their parent's condition.
In extreme cases, children are removed from their houses and put into foster homes to separate them from their parents.
How Does Lack of Family Involvement Contribute to Substance Abuse?
Without families who intervene, it is tough for people to seek or even start treatment and rehabilitation. Neglect of a family member who suffers from a substance abuse disorder can only lead them to continue the habit and eventually overdose. 
One of the most significant recovery factors from any addiction is support from the person's family members. Families are commonly the first people who notice. They are coincidentally the people who also have the power to convince their loved ones to quit their substance use.
Substance abuse takes a toll on all relationships involved with the person struggling with addiction, but these relationships also push someone to heal. A family's support is extremely vital for recovery to be successful. 
Rehabilitation and Treatment
Although there is no definite cure for addiction, treatments, therapies, and programs can help a person recover based on what is suitable for them. 
Integrated treatment is a useful therapeutic resource that can enable a person to heal physically, mentally, and spiritually from their addiction. 
Since there is no one cause or experience during an addiction, treatment must be carefully tailored for an individual to rehabilitate properly. 
Family members or friends of someone struggling with addiction play a vital role during the healing process. Recovery is not instant and will be complicated and overwhelming, but long-term support and consultation with medical professionals can help.
Just how long an individual may need to recover may be different for everyone, but it is still possible to recover successfully. 
Saving Your Loved One, the Best Way
When it comes to addiction treatment, be it through alcohol detox or drug detox, it would be best to consult caring professionals that would help your loved one get through their struggle with the right people.
At Restore, we specialize in addiction treatment, detox programs, and medical therapies that bring out the best in you or your loved one's health. With our accommodating staff and healthcare professionals, no change is impossible.
To learn more about our services, testimonies, and programs, you can visit our drug rehab center in Simi Valley, CA at 6918 Owensmouth Ave Canoga Park, CA 91303.
24/7 Admissions (818) 722-9019
On-Site Contact (818) 806-3914
Disclaimer: This post serves a strictly educational use. It does not reflect the services, products, or therapeutic approaches of this establishment or its healthcare practitioners. This blog aims not to advertise the products, services, or therapeutic approaches of any other establishment that may be associated with this site. On the subject of safe or legal services, products, and appropriate therapies, recommendations ought to be given by a qualified professional on a case-to-case basis.
---