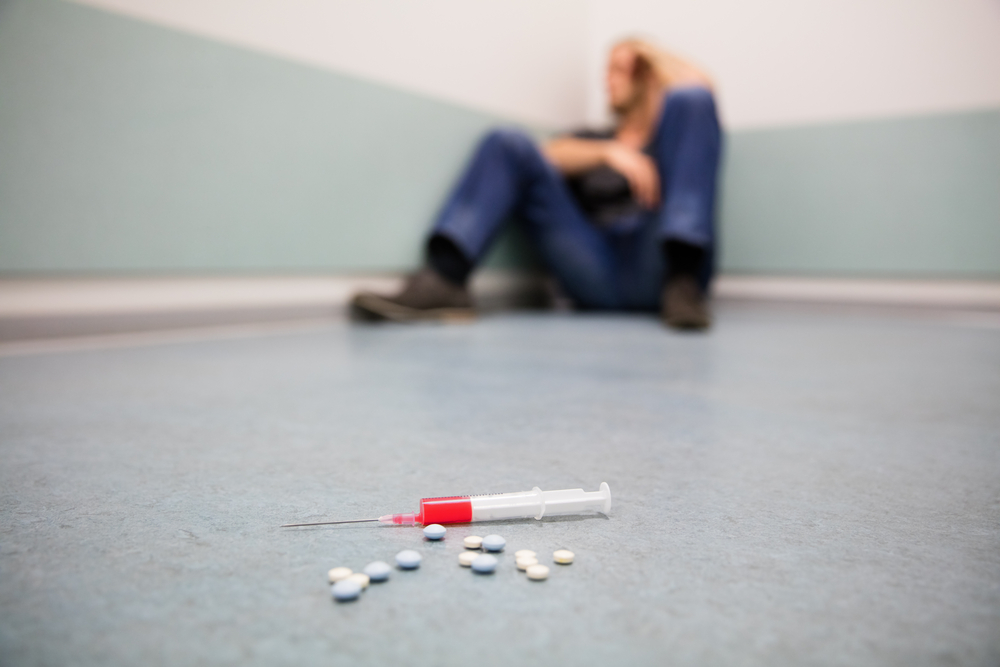 What is Fentanyl?
Fentanyl is a synthetic pharmaceutical drug and opioid pain reliever (OPR) that is 50 to 100 times stronger than morphine. Fentanyl is typically used to relieve severe pain after surgery, during cancer treatments, and when breakthrough pain is present. Breakthrough pain is flare-ups of intense pain despite 24/7 treatment with narcotics.
Fentanyl works by blocking the pain receptors in the brain and increasing the production of the "happiness" chemical known as dopamine. There are many street names for fentanyl some of which are apache, China girl, China white, dance fever, TNT, and crush. Some brand names of fentanyl include Actiq, Duragesic, Sublimaze, Subsys, Abstral, and Lazanda. These brands come in many different forms, from nasal sprays to pills. Like many other strong opioid pain relievers, Fentanyl harbors a strong risk for addiction and subsequent abuse regardless of the form it comes in. The National Institute on Drug Abuse has already warned the public that a Fentanyl epidemic could develop because of the substance's immense potency and addictive potential and how often it is used in common procedures such as surgeries.
Someone taking Fentanyl at levels that are too high and "un-prescribed" can experience an intense and often long-lasting euphoria and feeling of relaxation similar to the high from heroin.
Signs of Fentanyl Use
There are several telltale signs of Fentanyl use to look out for such as:
Very slow breathing
Dizziness
Nausea/vomiting
Seizures
Blurred vision
Intense itching
Headaches
Constipation
Fentanyl abuse is especially dangerous for those who haven't built up a tolerance to opioids. The substance already has a high risk of overdose potential and that potential is multiplied when someone without a tolerance abuses it. Abusing fentanyl can weaken and depress the respiratory system to the point of failure, which is what leads to death.
Mixing Fentanyl with other illicit narcotics like heroin or cocaine amplifies the drug's highly damaging side effects. Whether taken as prescribed or abused recreationally, Fentanyl is an unreliable and potentially lethal drug.
It is especially dangerous since many patients don't believe in opioid pain relievers like Fentanyl harbor significant addictive potential like street drugs – this gives it a higher likelihood for accidental abuse. Fentanyl impacts the central nervous system, causing excess amounts of dopamine to chemically alter the brain over time. Because of these neurochemical changes, someone prescribed Fentanyl might become dependent on the drug and turn to illegal methods of getting it after using up their prescription. Once a user develops a tolerance to Fentanyl, they will depend on it to feel "normal," requiring more of the drug to reach the previous feelings – thus addiction is born.
Treatment for Fentanyl Addiction
Although quitting using Fentanyl "cold turkey" isn't typically life-threatening, it can be a miserable process. Specialized centers offer inpatient and outpatient Fentanyl withdrawal treatment. Fentanyl withdrawal symptoms vary in severity depending on how much and how often it was used and the chosen form since there are many. These withdrawal symptoms range from extreme irritability and chills to sweating and restlessness. Even though Fentanyl withdrawals are usually not life-threatening, users are still vulnerable to potential relapse like with any drug or alcohol. Medical supervision during the detoxification process can ease the cleansing process and lower the odds of a relapse.
Regaining control is only a phone call away. Fentanyl addiction can be challenging to overcome in many aspects, but despite the challenge, Fentanyl addiction recovery is possible. Our programs, including detoxification, residential treatment, intensive outpatient treatment, executive relapse prevention, and sober living are designed to promote healing and sobriety on all levels and in every aspect of life. Visit our addiction treatment center in Thousand Oaks at 6918 Owensmouth Ave Canoga Park, CA 91303. 24/7 Admissions (818) 722-9019. On-Site Contact (818) 806-3914.
Sources:
---