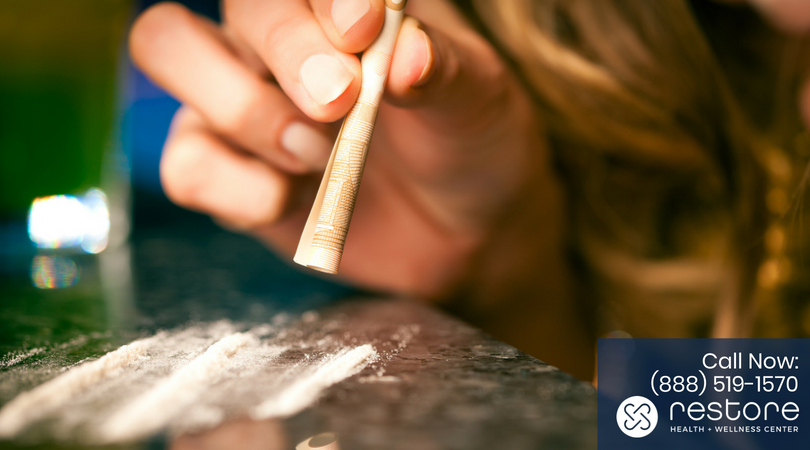 According to new data from the Centers for Disease Control and Prevention, methamphetamine and cocaine overdose deaths are on the rise across the United States. In 2016, the CDC noted that 63,632 drug overdose deaths were reported, and while 66 percent of those deaths involved opioids, deadly overdoses from cocaine and other stimulants including crystal meth saw the largest increase, with a 52.4 percent rise in deaths between 2015 and 2017.
In some areas of the country, crystal methamphetamine highly out-numbers rates for heroin addiction, and additionally, health officials have warned first-responders of the presence of fentanyl in cocaine, which can create a lethal mix. Because cocaine is more widely used than heroin, many drug users are unaware of the risks of using small amounts of the drug being laced with fentanyl.
Stimulants Are Causing Many Drug Overdoses
In 2014, the National Survey on Drug Use and Health, reported around 910,000 Americans meeting the criteria for cocaine dependence in 2014, and while cocaine is one of the most prevalent illicit substances used, studies from the National Institute on Drug Abuse (NIDA) has shown that over 14 percent of all Americans ages 12 and older have used cocaine in their lifetime.
When one uses stimulants such as cocaine and crystal meth, it has a short half-life, meaning that it takes effect rapidly, and the high one receives while on these types of substances are felt for a short amount of time, typically lasting between five and thirty minutes. When this happens, users at times partake in bingers, developing an addiction. Over time, these types of stimulants are known to chemically change the brain as well as develop behavioral normalities.
Additionally, during 2016, government data shows that opioid overdoses rose about 27 percent. However, Dr. Karen Randall, an emergency room doctor in Pueblo, Colorado explained to WebMD,
"If you talk to heroin users, they totally use meth to keep them up. They use heroin, but then they have to take the kids to school, they have to get up and do stuff, (so) they use methamphetamines."
In adverse to opioids, stimulant use is on the rise and in some cases outpaces opioid use. For example, in 2016, an estimated 2.3 million people started using opioids recreationally for the first time, while 2.6 million people started using stimulant drugs for the same purpose. During that same year, an estimated 3.8 million people said they used opioids to get high within the last month, while 4.3 million noted the same thing about stimulants.
While those question the reason for the rise in overdose, the reasons for the increase are not understood. Though, historically, drug abuse tends to happen in cycles. In the 1970s the heroin epidemic was followed by the crack cocaine epidemic of the 1980s.
While stimulant overdose is on the rise, so is the demand for cocaine and meth addiction treatment services in these plagued parts of the country. The National Institute on Drug Abuse has been working to develop medications for stimulant abuse. However, as a catalyst for this alarming crisis, stimulant rehab facilities have sprung in communities to combat this rising epidemic. At Restore Health and Wellness Center, we assist cocaine and methamphetamine addicts that are looking to get clean once and for all. Visit our addiction treatment center in Simi Valley, CA at 6918 Owensmouth Ave Canoga Park, CA 91303. 24/7 Admissions (818) 722-9019. On-Site Contact (818) 806-3914.
Don't wait any longer!
For a drug and alcohol treatment center that truly cares, call Restore Treatment Center today at 888-519-1570
Verify Your Insurance Now
---