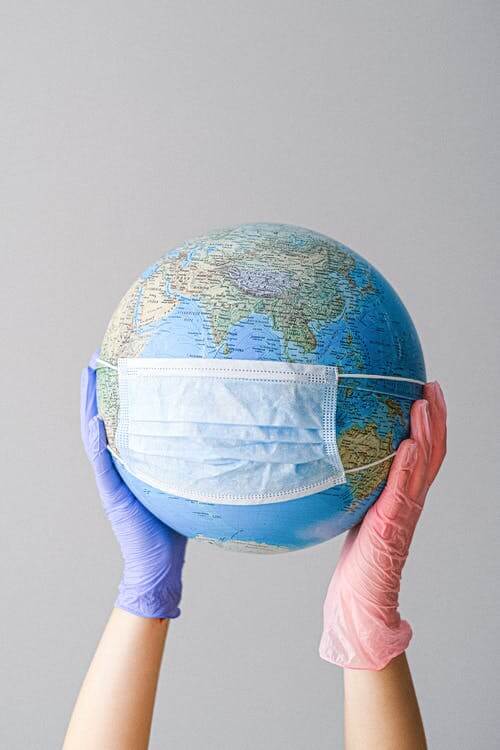 Ever since COVID-19 flipped the world upside down in 2020, nothing has been the same– businesses shut down, people lost their jobs, almost everything moved online. Most of the impacts of the pandemic were subjectively negative.
There have even been changes in drug use since COVID struck.
On the one hand, you might think that drug use would be at an all-time low because people can't go out and buy. But in reality, it's much more complicated than that. With all the changes and repercussions this virus brought, many have turned to substance use.
One of the most common reasons for substance abuse is stress, and the pandemic is nothing short of stressful. 
Many people would have taken substances to cope with various financial, mental, and personal problems COVID may have escalated. Another scenario is that those already taking medications took more than needed in lockdown.
Overall, researchers found that since March 2020, when the COVID-19 pandemic was declared a national emergency, numbers of drug use and overdose have just gone up.
Drug Use Before The Pandemic
Substance abuse and addiction have been pandemic for many years, taking millions of lives.
Between 1999 and 2018, more than 750,000 US deaths were from a drug overdose. That number peaked in 2017, with over 70,000 deaths.

Between 2010 and 2019, the number of people taking drugs increased by 22% globally, as reported by the

United Nations Office on Drugs and Crime

.

In 2017, the

National Survey on Drug Use and Health

said that 19.7 million people aged 12 and older suffered from a substance use disorder or SUD.

Although millions of Americans have at least one addiction, only 10% receive treatment.

About 2.1 million Americans have an opioid use disorder.

20% to 30% of people taking prescription opioids misuse them, and 10% of that turns into an addiction.

In 2019, around 28% of opioid overdose deaths were associated with heroin.

In 2019, approximately 200 million people used cannabis, and 20 million used cocaine.
Changes Of Drug Use Since COVID-19
The

June 2021 report

by the United Nations Office on Drugs and Crime says that around 275 million people used drugs in that past year, and more than 36 million suffered from SUDs.

According to an August 2020 report by the

Center for Disease Control and Prevention

, as of June 2020, 13% of Americans started using substances or increased their intake to cope with the stress that the pandemic brought.

The

American Medical Association

reported that n December 2020, more than 40 states had an increase in opioid-related deaths.

A

research paper

on the opioid epidemic during the COVID-19 pandemic says that suspected overdoses rose in 2020. It mentions the submissions to the Overdose Mapping Application Program or ODMAP and says that numbers inflate by 18% in March, 29% in April, and 42% in May. These numbers were a result of a 30-day rolling mean comparison to the same months in 2019.

The same ODMAP report showed an 11.4% increase in fatal overdoses and 18.6 nonfatal overdoses in 2020.

The paper involved 872,762 people for the study. Of that number, 48% of those positive for cocaine were also positive for non-prescribed fentanyl. Since implementing stay-at-home orders, the number increased by 64%.

The paper also says that there was about a 90% increase in amphetamine cases during the pandemic.

Another

paper

discussed the impact of COVID-19 on drug overdose deaths in the US and Canada. It concluded that drug overdose deaths were higher after the onset of the pandemic compared to the months leading up to it and the same months in 2019. Specifically, drug overdose deaths increased by 2% to 60% in the US and 58% in Canada when comparing the first and second quarters of 2020.

In the

2020 Global Drug Survey

, 39% of the respondents reported they used cannabis more frequently since the pandemic began, and 22% claimed they lessened their use.

Compared to most drugs, "party drugs," such as ecstasy and cocaine, have decreased in use compared to pre-pandemic times. There was a 39% increase for cocaine and 42% for MDMA.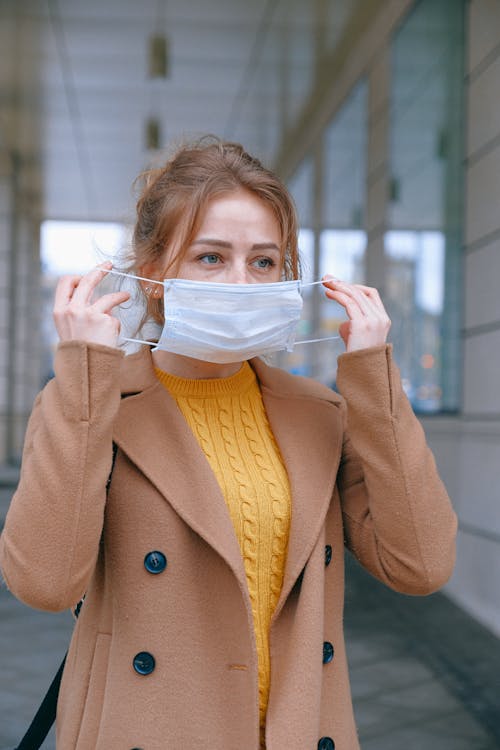 Mental Health, Drugs, And COVID
The pandemic brought about an onslaught of problems that many of us found difficult to handle. Because of the immense stress, there have been changes in drug use since COVID-19.
A lot of people around the world saw that turning to substance use can temporarily alleviate their problems. In lockdown because of COVID, "quarantine drugs" became a thing. Some got high to relax and forget about their troubles; others abused their prescription medication for the same reason.
Sadly, a few may have taken certain drugs as a substitute for food. The pandemic hit a lot of people financially, limiting their food intake. So, to satiate or get rid of their hunger, they took drugs instead.
Whatever the reason, drug use, abuse, and addiction have significantly increased since the onset of the COVID-19 pandemic. The data could even say that the pandemic caused the increase.
Some research even shows that things could still get worse in terms of drug use. Data suggests that numbers on drug use and abuse would most likely increase in the upcoming years.
The COVID-19 pandemic has made things harder for everybody, even seeking help with addiction. If you or anyone you know wants to begin the road to recovery, turn to Restore Health & Wellness Center. You can visit us at 6918 Owensmouth Ave, Canoga Park, CA 91303, contact us at 888-979-4570, or visit our website here.
Disclaimer: This post serves a strictly educational use. It does not reflect the services, products, or therapeutic approaches of this establishment or its healthcare practitioners. This blog aims not to advertise the products, services, or therapeutic approaches of any other establishment that may be associated with this site. On the subject of safe or legal services, products, and appropriate therapies, recommendations ought to be given by a qualified professional on a case-to-case basis.
---