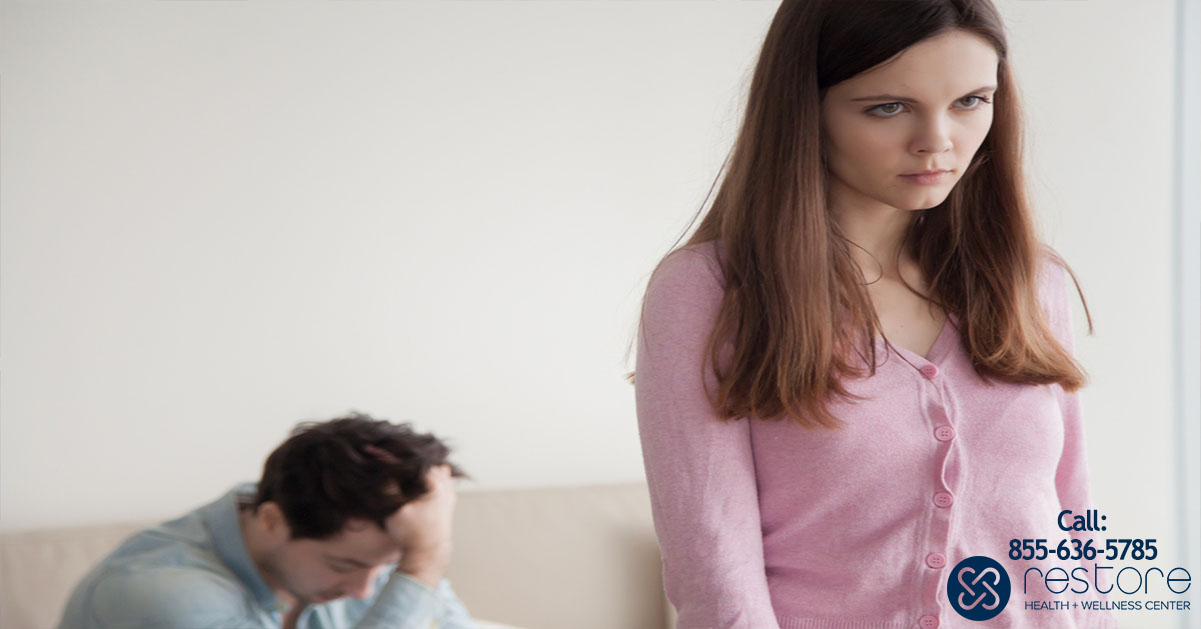 The word addiction is most often associated with the subject of substance abuse, as many people are unaware of the range in which the term covers. When considering the millions of people who suffer from a form of substance addiction, it is understandable why considerable attention is directed to alcohol and drug abuse. Yet, addiction is far from limited to compulsive drug abuse. It is becoming increasingly more common for individuals to suffer from behavioral addictions, and although these behaviors may initially seem conventional, behavioral addictions can ravage the lives of those who are affected by them.
What is Behavioral Addiction?
Compulsive behaviors to engage in certain activities or behaviors in order to feel a sense of reward classify an addiction. Behavioral addiction is classified as compulsive behavior that is not related to substance abuse, but much like substance addiction, these compulsive behaviors are accompanied by numerous negative consequences. In addition to this, it is not uncommon for behavioral disorders to coincide with drug and alcohol use. However, regardless of how the negative habit was formed, or what habits accompany it, learning to recognize different types of behavioral addictions can better prepare you for what to expect and when to seek help.
Examples of behavioral addictions include:
Gambling Addiction


Gambling addiction is a dangerous cycle, to say the least. It is a compulsive chase for a high that is difficult to achieve and has devastating effects. Much like substance abuse, those who are addicted to gambling are oftentimes financially unstable, have trouble monitoring the habit, secretive, and experience cravings and highs as a result of getting their fix. Although occasionally engaging in gambling and related activities should yield no concern, excess gambling can have shattering consequences. When left untreated, this form of behavioral addiction can ravage the lives of those in its path.

Sex Addiction


Sex addiction may be difficult to diagnose, but this makes it no less severe. This form of behavioral addiction is usually characterized by a loss of sexual control and a complete disregard for the consequences associated with one's actions. Excessive sex with others, excessive masturbation, and excessively viewing pornography are just some ways in which this behavioral addiction is expressed. A compulsive sexual craving can affect an addict's overall quality of life in a variety of ways. Just a few areas that this disorder can have a detrimental impact on include one's relationships, career, and health.

Internet Addiction


In the present society, many people spend hours online a day, but this is not to say that too much internet engagement does not have a negative impact on those who cannot escape its grip. One of the main characteristics of internet addiction is using the web as a way to escape from reality. Like with any of the addictions listed above, internet addiction can ravage the lives of those affected by it.

Shopping Addiction


Men, women, and people from all walks of life can suffer from a shopping addiction. Although common among women, it is absolutely not limited to them. Spending to ease negative emotions, a loss of control over the behavior, buying more than you can afford, and experiencing euphoric emotions while shopping are just some ways in which a shopping addiction is characterized. Serious financial consequences are associated with this disorder if not treated accordingly.

Exercise Addiction


Exercise can be very beneficial for individuals if not done in excess. When done excessively, exercise can have the opposite effects. The compulsive desire to over-exercise is known as exercise addiction. This disorder can cloud the mind of anyone suffering from it, as well as cause detrimental consequences to one's health. Too much of a good thing oftentimes has the potential to be bad.

Food Addiction


According to studies conducted by the National Institute of Mental Health (NIMH) a food addiction, a type of eating disorder, affects about 3 percent of Americans in the present day. Those who suffer from a food addiction binge eat or over-eat in order to feel high, and in many cases, to suppress feelings related to depression. Much like those who suffer from a form of substance abuse disorder, binge eaters are known to consume large amounts of food to temporarily ease negative emotions. If the guilt and shame experienced by binge eating is not enough, food addictions are commonly associated with serious physical health problems as well.
Behavioral Addiction Disorder Treatment at Restore Health and Wellness Center
Treatment for behavioral addictions will vary based on the specific disorder at hand, but the approach will be similar. Here at Restore we find the root cause of addictions and develop each individual client's treatment regimen accordingly. In many cases, behavioral addictions are accompanied by a form of substance abuse and mental health issue. Our staff understands the importance of treating these co-occurring orders simultaneously, as our holistic rehabilitation approach works to heal the whole person- mind, body, and spirit.
Call an admissions counselor at Restore Health and Wellness Center today at (888) 979-4570, you have suffered long enough. We can help you find the strength to take your life back with behavioral disorder treatment that is tailored to your specific needs. Visit our addiction treatment center in Simi Valley, CA at 6918 Owensmouth Ave Canoga Park, CA 91303. 24/7 Admissions (818) 722-9019. On-Site Contact (818) 806-3914.
Source:
---