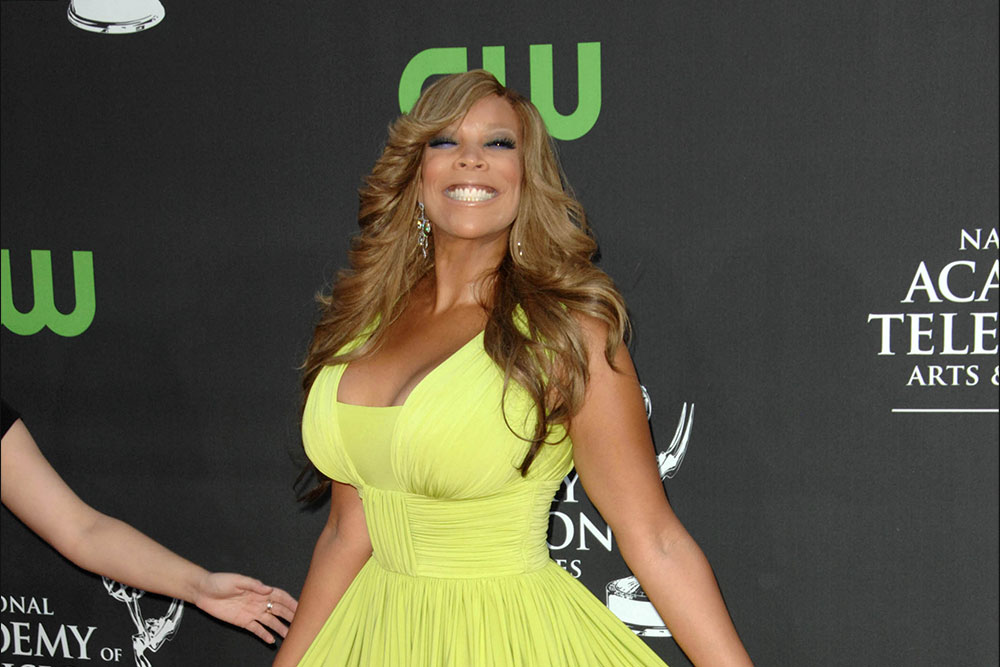 Last month, Wendy Williams told the world she has been secretly living in a sober house. This revelation comes on the heels of previous comments about her battles with drug addiction. It appears that the 54-year-old is undergoing treatment at a sober residential facility that specializes in alcohol and prescription drug recovery. Available evidence indicates that Williams developed an addiction while recovering from a recent shoulder fracture, which occurred last December. Additionally, some reports have stated that between January and March Williams took an extended break from her show, The Wendy Williams Show, to check into a Florida detox and rehab facility.
Addiction Affects Your Relationships With Friends, Family, And Colleagues
Williams confessed that she had opted to keep her living situation a secret, even from her parents and close friends. In fact, the only people who knew of her whereabouts were her soon to be ex-husband and son, Kevin Hunter and Kevin Hunter Jr.
One particularly poignant revelation she made involved her addiction-fueled arrogance: "I would report to work on time," she confessed, "and I walked in and all of my coworkers, including my bosses, would know but instead of firing me, you see, I would grab my headphones and arrogantly walk into the studio and dare them to fire me because I was making ratings."
This deeply introspective observation is useful to us all, as it underscores the toxic cycle that results when a person refuses to seek help for their addiction, let alone admit they have a substance abuse problem in the first place. This can become an all-consuming issue that affects everyone close to the addict, including friends and family, but also co-workers and acquaintances. 
Seeking Help Opens The Door To A Brighter Future
As Williams bravely divulged her daily routine to a live audience, she described the process of waking up, leaving for work, and going to bed at 10 pm sharp in accordance with her sober living facility's rules. After listening to her, it is apparent that this new routine has given her some much-needed space for genuine introspection.
On that note, since seeking treatment, it appears her life is headed in a much brighter and more productive direction. She told her audience that she does Pilates immediately after work for two hours per day. As those who have gone through addiction recovery already know, exercise is one of the best ways to battle addiction and kick cravings, the latter of which are most responsible for relapses.
"I am happy to tell you I am doing well," she said earlier in the month. She explained that at the time she was home taking her thyroid medication and going to the gym every day. From there, she told an applauding audience, "I go to my room, and I stare at the ceiling and I fall asleep to wake up and come back here to see you. So that is my truth. I know, either you are calling me crazy or the bravest woman you know. I don't care."
Admitting She Had A Problem Was No Easy Task
Despite how far she has come, Williams will be the first to tell you that realizing she had a problem was not easy. "It was a miracle I was able to stop," she told a stunned audience. Later, she emphasized some of the work she has been doing for The Hunter Foundation, a non-profit organization she founded with her son that specializes in drug prevention. While discussing her work, Williams encouraged anyone struggling with addiction, both publicly and privately, to seek treatment immediately.
In describing her battles with addiction, Williams frequently casts her past behavior as that of a "functional addict," which is often more dangerous—to the individual as well as friends and family—than non-functional addiction. This is because it is often more difficult for close friends and family to spot the telltale signs of addiction, as well as more difficult for the afflicted to admit they have a problem and seek treatment. This is further underscored by her description of her arrogant behavior to colleagues and coworkers.
Even if the stakes aren't as high as exceeding expectations in regards to television ratings, people often let ideas of personal success discourage them from seeking treatment for their addiction. This is likely due to the fact that their success or ability to follow through with tasks and demands gives them the sense that everything is normal, which only serves to fuel their addiction and related habits.
If you happen to know someone who fits the profile of a functional addict, it may be time to stage an intervention. If you go this route, be sure to consult a professional to ensure it is staged in the most loving way possible and so the individual can get all the help they need to sustain recovery.
Restore Health And Wellness Can Help With Your Substance Abuse Addiction
If you or a loved one is seeking help for substance abuse addiction, give Restore Health and Wellness a call. As a Joint Commission accredited and licensed drug and alcohol rehabilitation center, they offer a variety of comprehensive treatment programs designed to help individuals beat their addictions. Whether you or your loved one require medication-assisted detox, residential treatment, intensive outpatient treatment, or even partial hospitalization, Restore Health and Wellness can help bring some much-needed clarity to your lives. Don't wait until it's too late, get the help you need today. We offer comprehensive programs for addiction treatment in Simi Valley and use proven methods to help you or a loved one break free from addiction. Visit us at 6918 Owensmouth Ave Canoga Park, CA 91303. 24/7 Admissions (818) 722-9019. On-Site Contact (818) 806-3914.
---