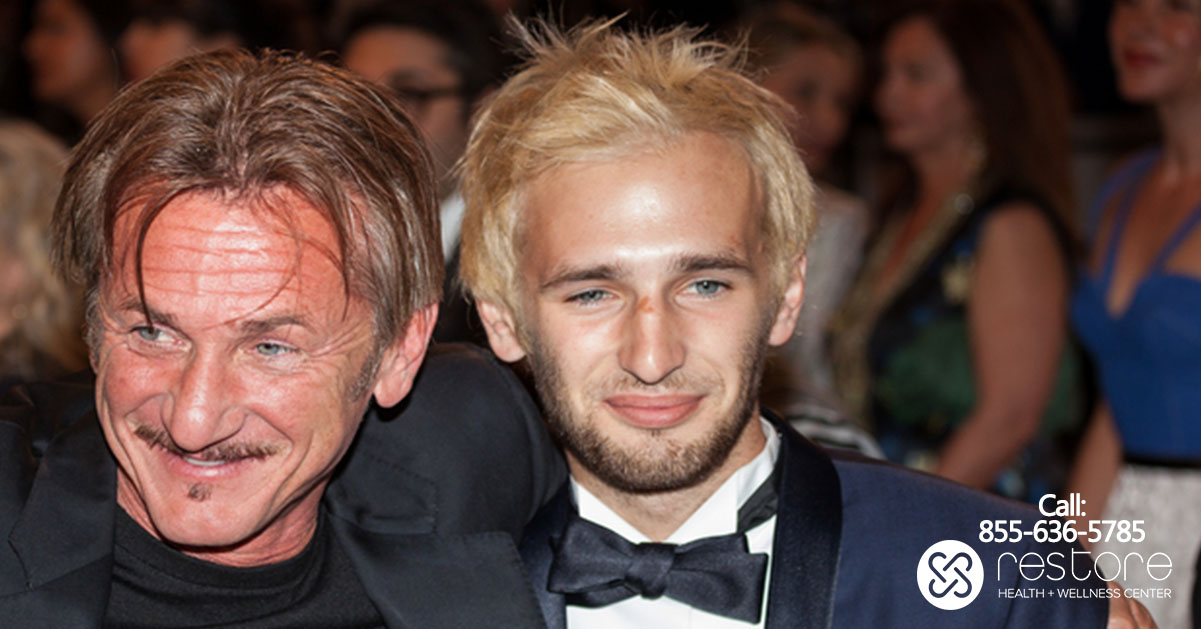 Hopper Penn, 23, son of famed actors Sean Penn and Robin Wright, recently told ES Magazine that he's struggled with a variety of addiction problems, including an addiction to crystal meth.
Hopper Decided to Attend Rehab After Dad's Ultimatum
After waking up in a hospital bed after experiencing medical problems due to his crystal meth abuse, Hopper Penn says that his father gave him a choice between attending a rehab program and being completely cut off from the family, both emotionally and financially. "It was a bed or a bus stop," said Penn, "and I chose the bed."
Sean Penn's Son Began Using Marijuana, Then Turned to Harder Drugs
In his interview with ES Magazine, the younger Penn also discussed the origins of his problems with addiction. Hopper claims that things started getting rocky for him when he began spending too much time with "the wrong crowd," and that his addiction didn't start with crystal meth. Instead, Hopper says, his drug abuse began with marijuana, and as time progressed, eventually escalated to more dangerous drugs.
Over 1.2 Million Americans Report Using Meth Each Year
According to the 2012 National Survey on Drug Use and Health (NSDUH), which is sponsored by the Substance Abuse and Mental Health Services Administration (SAMHSA), over 1.2 million Americans reported using meth in the last 12 months. According to the same survey, nearly half a million Americans reported using meth in the last 30 days.
While some evidence suggests that meth use may actually be declining among teenagers, meth abuse is still a very real problem for many Americans. In 2011, meth abuse accounted for more than 100,000 visits to emergency rooms across the country, meaning that it's still negatively affecting the lives of many Americans.
Getting Help from Accredited Meth Addiction Treatment Centers
Meth may be one of the most dangerous drugs commonly abused by Americans. Not only do its physical side effects ravage a user's body, but they can also warp a user's mind. Using meth can lead to feelings of paranoia, hallucinations, anxiety, depression, and permanent personality changes.
At Restore Health and Wellness, we understand how difficult meth addiction can be. Our comprehensive meth addiction treatment programs are designed to address the specific needs of every patient in recovery. By combining both traditional and holistic therapies, we can provide a full spectrum of care and give patients the tools and skills they'll need to live a life free of drug addiction. Visit our addiction treatment center in Simi Valley at 6918 Owensmouth Ave Canoga Park, CA 91303. 24/7 Admissions (818) 722-9019. On-Site Contact (818) 806-3914.
Sources:
---