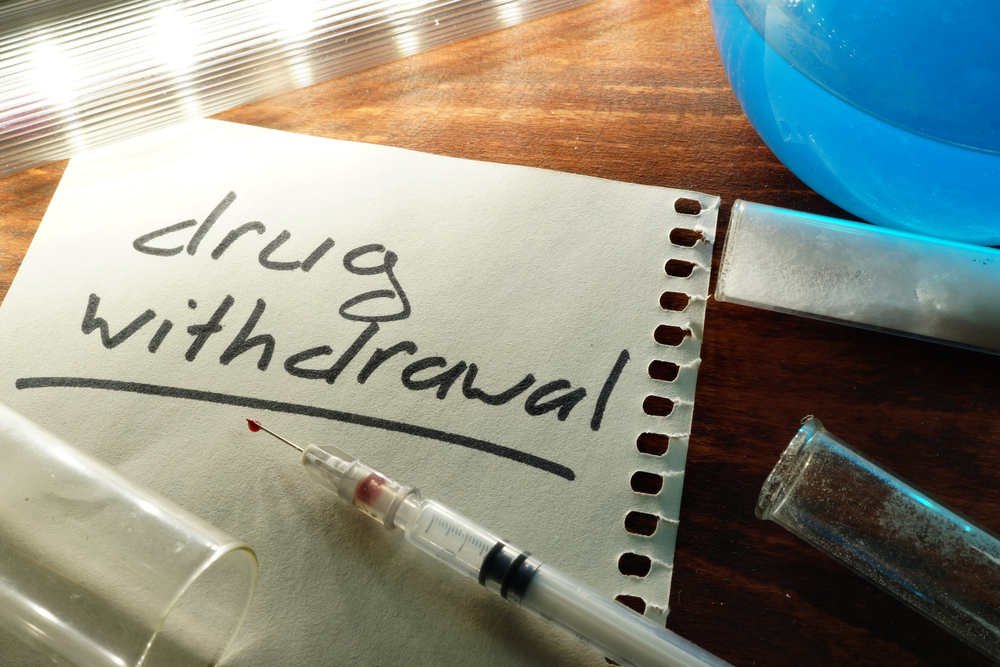 Abuse of OxyContin, one of the most common brand names for the opiate pain-reliever, Oxycodone, is one of the fastest growing drug addiction problems in the United States. Many well-intentioned patients quickly find themselves accidentally addicted to the medication, which is typically prescribed by a doctor to treat moderate to severe pain.
When a patient realizes they are abusing the drug, either by attempting to get multiple doctors to prescribe them OxyContin, finishing their entire prescription days or weeks before the next refill, or purchasing OxyContin or other opiates illegally, they should attempt to seek OxyContin addiction treatment as quickly as possible.  
What a Patient Can Expect from Opiate Withdrawal Symptoms
Much like other opiates, OxyContin can have severely unpleasant withdrawal symptoms, especially if a patient has been taking the drug in high doses for a long period of time, or has been combining the drug with other opiates.
Patients should also expect to experience similar OxyContin withdrawal symptoms if they have taken Oxycodone, the generic version of the OxyContin, Percocet, which is Oxycodone combined with acetaminophen (commonly known as the brand name Tylenol), or Roxicodone, another brand name for the drug Oxycodone.
The main symptoms of OxyContin withdrawal may include:
Anxiety and panic attacks

Nausea and vomiting

Excessive perspiration

Hot and cold flashes, fever-like symptoms

Muscle pain, cramping, and tension

Diarrhea, digestive issues, inability to eat
Opiate Withdrawal Timeline
Similar to other opiate withdrawal symptoms, a patient who has stopped taking the drug will likely begin feel the effects of OxyContin withdrawal after going several hours without taking a dose. The worst effects of withdrawal will usually occur within 2-5 days after symptoms have begun, and will usually last between 4-10 days overall.
In addition to these severe opiate withdrawal symptoms, patients may also experience protracted opiate withdrawal symptoms, sometimes lasting weeks or months after they have completely discontinued taking the medication.
The longer-term side effects of OxyContin withdrawal may mirror the initial withdrawal symptoms with less intensity, but also may include:
Difficulty concentrating

Depression, irritability

Fatigue

Short-term memory problems

Sleeping issues
Detox, Followed by an Opiate Addiction Treatment Program, May Be Best for OxyContin Addiction Patients
Due to both the potential short and long-term side effects of OxyContin withdrawal, it may be unsafe to attempt a rapid detox at home. Instead, it's recommended that patients undergo a detox, in which medical professionals can slowly taper a patient off OxyContin. In this environment, medical professionals can provide a patient medication, physical and emotional support, and other therapies in order to make the OxyContin withdrawal experience as comfortable as possible.
This detox should be followed by an inpatient or outpatient OxyContin rehab program, depending on the patient's individual needs, responsibilities, budget, and the severity of their opiate addiction problem.
Find Caring, Compassionate Support at the Restore Center
If you or a loved one is battling addiction, we understand that it can seem like an impossible struggle at times. When trying to break an addiction, every day is a challenge– but you don't have to do it alone. At the Restore Center, we are a strong community with only one goal; to restore your health, happiness, and independence by helping you free yourself of your addiction to alcohol or drugs. Visit our addiction treatment center in Simi Valley, CA at 6918 Owensmouth Ave Canoga Park, CA 91303. 24/7 Admissions (818) 722-9019. On-Site Contact (818) 806-3914.
---