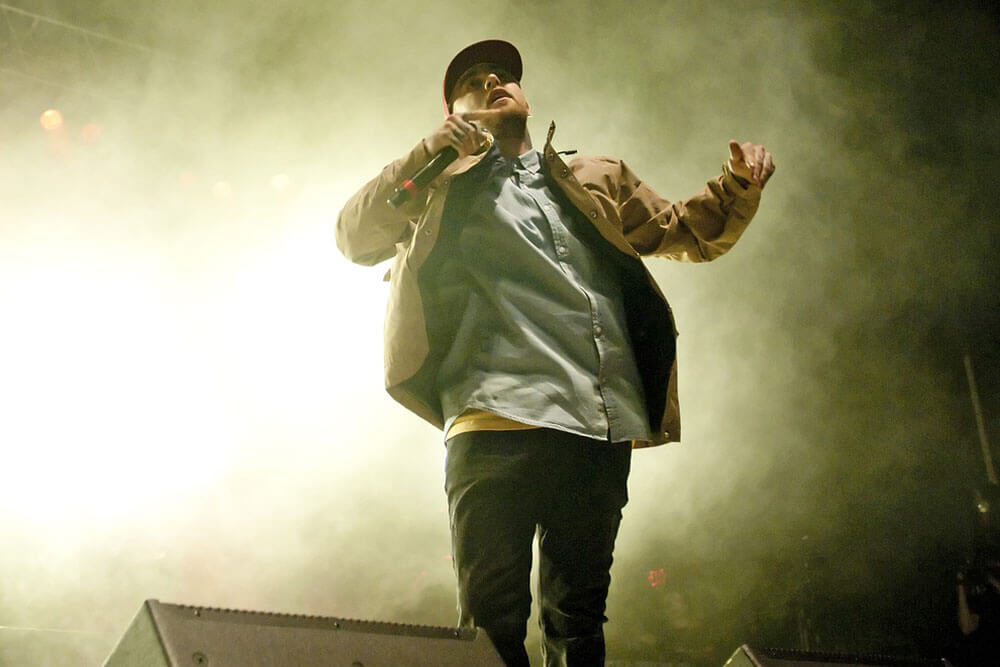 We need a time of reckoning. Drug addiction in many destructive and menacing forms has a steely grip on our culture and in spite of brief moments of rising up to beat it back, the battle rages. Many people believe we are still losing and it is difficult to argue the fact, especially in light of so many high-profile deaths, untold numbers of "everyday" tragedies, and near constant media stories and medical studies.
One relatively recent incident was the sudden death of rapper Mac Miller in September of 2018, which sparked a long-needed conversation about current society's views on addiction and its recovery. Miller's death by accidental overdose came on the heels of pop star Demi Lovato's highly publicized overdose and interestingly inspired a wave of support for rehabilitation efforts. Let's step back a moment and review addiction in its basic form.
What Is Addiction?
In short, addiction is a beast; an unfathomably strong, invisible entity that alters chemical and structural components of the brain with the single goal to use more drugs. That urge in many cases is impossible to resist and only higher and more frequent volume quenches the thirst. Think of addiction like a street bully that doesn't play fair, sneaking up and invading your life with a soulless force that can shatter your entire world, knocking down those around you along the way.
Addiction brings with it often debilitating challenges and many who stand up to fight it might gain a step here and there but more often than not simply find themselves mired in an eternal battle. After her overdose, Lovato described addiction as an "illness that is not something that disappears or fades with time." She is spot on, as addiction in its own right takes over your life but it doesn't end there. Addicts with the strength to overcome the initial fight almost always face a secondary battle in the form of relapse, which flings people right back to the starting line and a new host of physical and mental challenges.
Do We Really Understand Addiction?
In large part, the answer is no. The medical world is rife with incredibly thorough studies and work by wildly talented experts continues every single day, but society as a whole needs to better comprehend addiction, recovery, and the treatment required.
Tops on the list of reactionary and largely uninformed beliefs and opinions around addiction and suicide is that they are selfish acts; that people who die of an overdose or take their own life are thinking of no one else and committing the ultimate act of selfishness. Indeed, the online comment world buzzed with people outright blaming Miller's death on his own self-centered desires. What was sorely missing from those opinions then and still today is that selfishness absolutely cannot be blamed and in fact, portrays addiction as simply a battle of personal willpower.
It's not about being "internally strong enough" to fight against addiction or say no to it in the first place. As mentioned earlier, addiction is a brain disorder; a disease fueled by a society's failure to recognize the demands of recovery.
Don't Make Addiction Recovery A Silent, Lonely Event
In spite of being sometimes heralded, revered, or at least celebrated in "party-speak" lyrics; drugs ruin lives. And those on the receiving end often endure the suffering on their own. Famous rap and pop stars may strut about on stage talking tough, but many of them go home to fight the disease on their own in deafening silence and loneliness. This is often a deliberate and personal decision in an attempt to keep their struggles private from the prying outside world, but that rarely succeeds. Insatiably curious fans and rapid paparazzi and other newshounds always seem to discover the next headline-making life disaster and in the process, further cement addiction's reputation as an evil sin instead of a legitimate health issue that can be addressed and treated like more "acceptable" diseases such as cancer or diabetes or depression.
All this does is add to the struggle people face when trying to secure the people and tools they need to recover. Pop singer Arianna Grande was Miller's girlfriend prior to his death and endured an onslaught of negative comments and shaming messages surrounding Miller's addiction. Publicly reviled and blamed for his death, Grande eventually spoke out about the issue with a very resounding statement:  "I have cared for him and tried to support his sobriety and prayed for his balance for years but shaming and blaming women for a man's inability to keep his s**t together is a very major problem."
Her statement raises a very important point that there remains a prevalent temptation to blame those surrounding a victim of addiction instead of offering compassion and help to recover. Some in the volatile world of hip-hop stardom recognize the issue, including Miller's compatriot Macklemore, who had his own substance abuse struggles and said, "We shared the same disease. A disease that is out to kill us and when left untreated eventually will."
Lessons Learned
Mac Miller was 26 years old. His songs' lyrics celebrated a fun, party lifestyle but failing to see through the addiction high life only enhances its ensuing loneliness. Addressing this problem means we must understand that the music industry is an incubator of addiction and substance abuse and expects artists to behave at a certain "bad-boy" level. Normalization of the behavior must be replaced with understanding.
To discuss anything related to addiction treatment in Simi Valley, contact Restore Health and Wellness, 24/7, at (888) 979-4570 or visit restorecenterla.com. You can also visit us at 6918 Owensmouth Ave Canoga Park, CA 91303 .
---