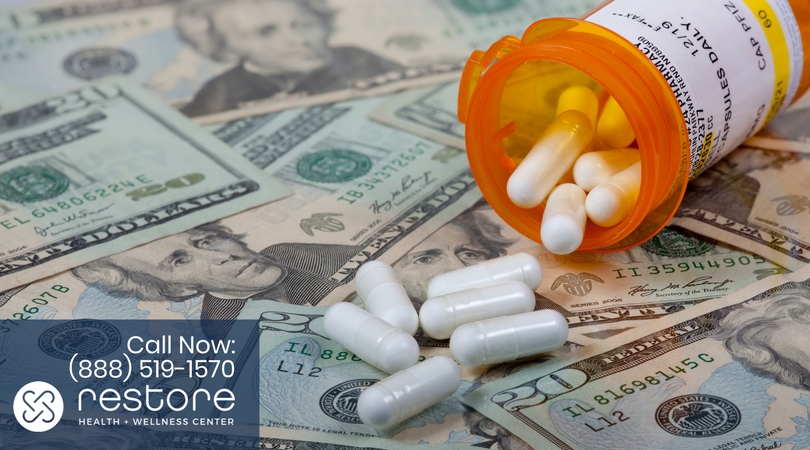 A painkiller can be a number of different drugs, from over the counter medications such as ibuprofen to prescribed drugs such as tramadol, Opana, morphine, oxycontin, and hydrocodone. The drugs with the maximum addiction potential are those that possess narcotic properties. Painkiller abuse kills a substantial number of people each year.
Studies have shown that among those using illicit drugs for the first time in 2007, the most popular substances were marijuana and prescription painkillers – each used by roughly the same number of Americans aged 12 and older. Non-medical use of painkillers rose 12%. We can only conclude that this number has doubled since then. Misuse of painkillers has represented three-fourths of the overall problem of prescription drug abuse. The painkiller, hydrocodone is the most commonly diverted and abused controlled pharmaceutical in the U.S.
Narcotic painkillers are derived from opioids, which interact with the brain's opioid receptors. When a user ingests a painkiller, it prevents the release of a chemical called GABA. GABA is responsible for controlling the release of dopamine and other neurotransmitters. When GABA is impacted, it causes dopamine to flood the brain, which creates the high that many drug users long to feel over and over again.

Dangers of Prescription Drug Abuse
Some initial signs and symptoms of painkiller abuse and withdrawal can be as simple as not taking the drugs as prescribed. Usually, when someone starts to abuse prescription pain medication, they'll take a higher dose than prescribed. When this happens, tolerance within the body starts to build – meaning a higher dose of the medication is required to achieve the same desired effects.
When abuse of painkillers is present, there may also be physical and behavioral signs that interfere with the daily life of the abuser. An individual additionally may look for alternate ways to take the drug, such as crushing it up or pairing it with alcohol.
Some additional signs of painkiller abuse may include:
Drowsiness
Memory problems
Constipation
Slow breathing rate
Mood swings
Depression
Slow movements
Apathy
Once a person has become addicted to painkillers, a number of lifestyle changes can occur. Those who are abusing painkillers may have less money or may take part in illegal activities to obtain more. Drug users may acquire new friends who are also using drugs. In general work and school are usually affected negatively with a preoccupation to drugs. Individuals who are taking painkillers may exhibit angry outbursts or a general change in attitude. They may also seem overly anxious and have an overall sense of irritability. The individual's oral hygiene may start to decline, and the person may lose interest in their physical appearance in preoccupation with obtaining drugs. Sleeping patterns of the addicted can change including staying up most of the night and sleeping throughout the day.
Additionally, in the long-term, painkiller abuse can have devastating effects. Some of these may include:
Liver and kidney disease
Gastrointestinal problems
Cardiovascular issues
Impaired mental function
A collapse of the respiratory system
Death resulting from overdoses
No matter what route of administration painkillers are used, they carry the risk of long-term addiction. If you or a loved one are struggling with prescription painkiller abuse, don't despair because help is available. At Restore Health and Wellness, we offer prescription drug addiction treatment that is evidence-based and solution-focused. Visit our drug rehab center in Simi Valley at 6918 Owensmouth Ave Canoga Park, CA 91303. 24/7 Admissions (818) 722-9019. On-Site Contact (818) 806-3914.
Don't wait any longer!
For a drug and alcohol treatment center that truly cares, call Restore Treatment Center today at 888-519-1570
Verify Your Insurance Now
---