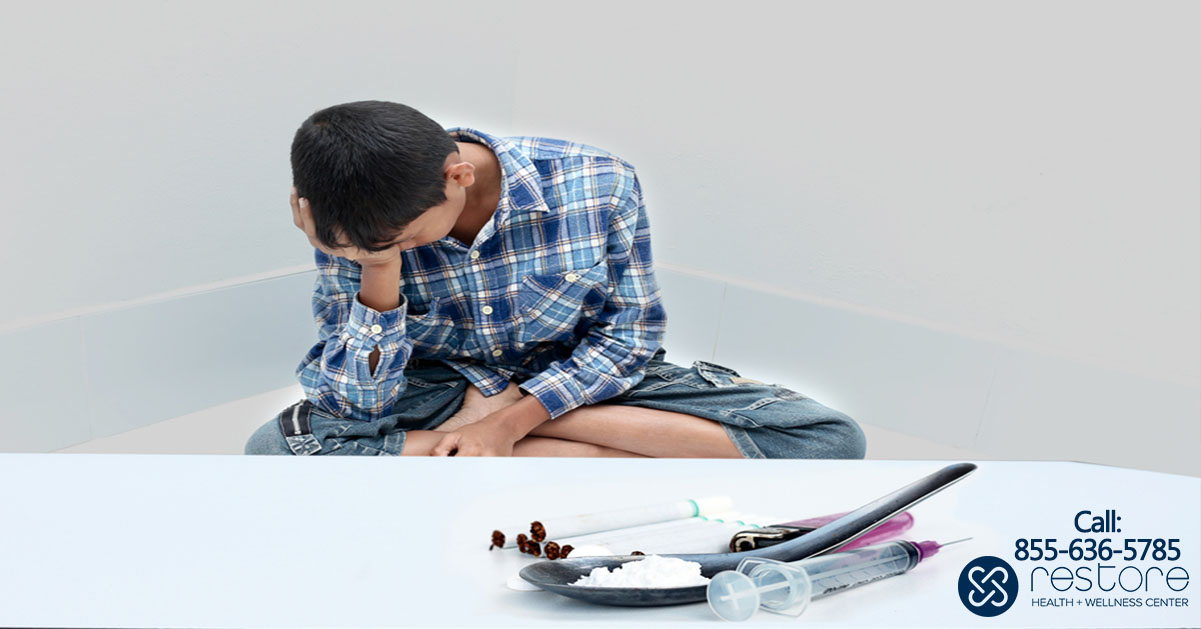 The only thing harder than facing drug addiction may be facing your child's addiction to drugs or alcohol. Raising and supporting a child with a substance use disorder can be scary, and to make it worse, most parents blame themselves for their child's mistakes. Not only is this blame usually misplaced, but when parents blame themselves, it can make it more difficult for them to do what really counts; getting help for their child while remaining healthy themselves.
Many Parents Don't Always Practice Effective Drug Education, But That Doesn't Mean They're to Blame
Despite the proliferation in anti-drug education programs throughout the last several decades, it can be difficult to find resources the help parents know what to tell their kids about drugs. In addition, schools, religious organizations, and other groups your children participate in regularly may not approach the topic constructively, or at all, or may offer conflicting ideas about how, why, and whether to stay drug-free. Many experts compare drug education to sunscreen; in order to protect you from the sun, sunscreen needs to be constantly applied in different ways in a variety of different contexts, and so does drug education.
Parental Self-Blame Can Reduce Parent's Self-Esteem and Ability to Help Their Children
One of the biggest issues with parental self-blame is that it reduces a parent's ability to focus on caring for themselves, which can seriously impact their ability to help care for their child. Parents need to ensure that they themselves are mentally and emotionally healthy before they can effectively help their children with their mental and emotional issues.
It's Essential to Understand That Child and Teenage Drug Addiction Results From a Variety of Factors
If you're a parent who has blamed yourself for your child's addiction, it's important to realize that your children's substance use disorder probably did not arise from a single issue or mistake. Instead, it most likely happened due to a variety of factors, most of which you have little to no control over.
Drug and alcohol addiction arises from both genetic and environmental factors. Parents clearly have no control over genetic factors, and if they have a family history of addiction, the only thing they can do is to properly educate their children about the increased risks they face. Parents also have limited control over environmental factors, especially during the period between ages 10 and 21 in which young people are at the greatest risk for developing an addiction.
While parents can more closely control the environment of younger children, by the time a child reaches his or her teenage years, their increased independence means that they'll likely spend more time away from home. This means they are away from the watchful eyes of parents, siblings, and other family members. This time may be spent in extracurricular activities like sports or clubs or maybe spent with friends outside of school, and it's often the older brother or sister of a friend that first introduces a child to drugs. So, while you can't completely control who your child spends time with, it's a good idea to encourage them to only spend time with friends who you feel are good influences.
Getting Your Child Help for Addiction
At Restore Center Health and Wellness LA, we understand how difficult it can be to cope with a child who suffers from addiction. Not only do many parents blame themselves for their child's addiction, but they also may experience a variety of conflicting emotions, including anger, fear, disappointment, and frustration. These difficult feelings often contribute to any existing problems with anxiety and depression that a parent might have, sometimes making it difficult for them to get their child the help they need.
If your child is younger than 18, you'll need to find a specialized adolescent addiction recovery center that's designed for the specific needs of children and teens, However, if your child is 18 years or older, you'll want to find a high-quality, accredited, and compassionate substance abuse treatment center for adults.
At Restore Drug and Alcohol Rehab, we help adults who are struggling with the disease of addiction. Our addiction treatment programs combine both traditional and alternative therapies to create an individualized treatment plan for each of our patients. Our goal is to give each individual the skills and the support they need to thrive in their newfound sobriety. We offer detox and a variety of evidence-based and holistic therapies for both inpatient and outpatient programs. Once your rehab program is complete, our Restore Alumni program will help you find the resources and support you'll need to continue in your recovery long after you leave our treatment center.
Visit our drug rehab center in Thousand Oaks, CA at 6918 Owensmouth Ave Canoga Park, CA 91303. 24/7 Admissions (818) 722-9019. On-Site Contact (818) 806-3914.
Sources:
---