When an individual is admitted to a treatment facility, it is likely that they have deprived themselves of proper nutrition and self-care. Falling into the grips of addiction, usually, alcohol and drugs take priority over the basic necessities of life. A healthy diet for recovering addicts must be balanced with the right set of nutrients for regaining your strength. Addiction wreaks havoc on the body's ability to absorb nutrients and oftentimes when an addict seeks help, their body has become malnourished. We often see addicts in the beginning stages of recovery with depleted levels of vitamins, minerals, essential amino acids, and fats – which can lead to a number of mental and physical problems. Mental health professionals have found that recovering users maintain sobriety for longer periods of time and recover more quickly with a proper nutrition program. Some of the benefits of a healthy and well-balanced diet in early sobriety can include:
Increased energy
Improved mood
Improved immune defenses
Repair of damage to organs
Reduced risk of relapse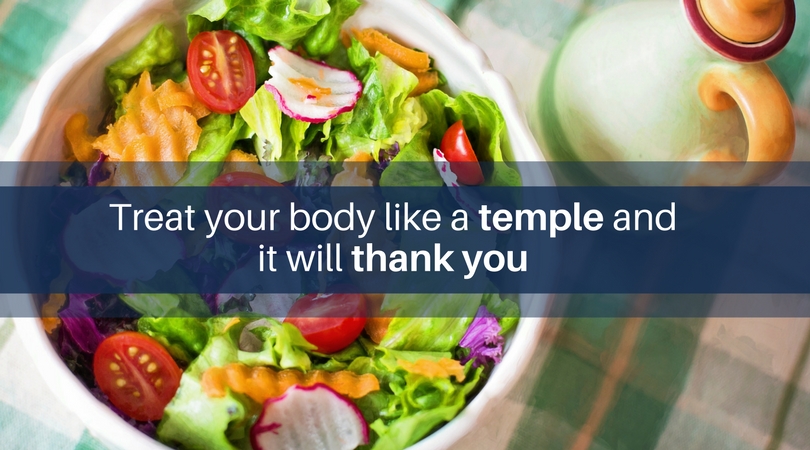 What's Your Diet Like in Drug Rehab?
The professionals at Restore Health And Wellness devise nutrition plans that are carefully constructed to meet the needs of each client. By focusing on a person's overall health and wellness, clients are given a greater chance of achieving and maintaining long-term sobriety. While continuing a healthy diet, overall, recovering addicts can benefit from these tips:
Reduce caffeine: Caffeine can cause dehydration and suppress the appetite.
Drink plenty of water: People who are recovering from addiction can often be easily dehydrated. Carry water with you at all times.
Indulge in complex carbs: Complex carbohydrates such as green vegetables, legumes, or whole grains provide long-lasting energy without the crash of simple carbs.
Avoid processed foods: These types of fatty foods lack nutritional value and can make an individual feel sluggish.
Eat more protein and fiber: Foods that are high in fiber like legumes, brussel sprouts, and avocados can make you feel more full, and proteins including lean meats can help build muscle weakened by malnutrition.
Monitor your sugar intake: Many addicts and alcoholics will crave sweets in early recovery because they trigger the neurotransmitter, dopamine, which is also activated by forms of drug use.
Eat small meals, regularly: Eating regularly will keep blood sugar levels high and decrease the craving for unhealthy snacks between meals.
Additionally, a balanced diet produces the "feel good" brain chemical, serotonin. When an addict or alcoholic feels better overall, they are less likely to turn back to drugs or alcohol, leaving chances of relapse to a minimum. Nutrition therapy has been increasingly common over the years and has proved necessary to treat the entire individual rather than the symptoms of drug and alcohol use.
By learning to make healthy nutritional choices, clients can begin to understand not only a well-balanced diet but a well-balanced life. By entering a new way of living, it is important to have a clear state of mind. By making conscious decisions about the food one consumes can be one way to achieve the desired mindset. Recovery can be challenging and so can learning to eat differently. At Restore Health and Wellness, we help honor your body as well as nourish it so that you're able to build a solid foundation for your long-term recovery. Visit our addiction treatment center in Thousand Oaks, CA at 6918 Owensmouth Ave Canoga Park, CA 91303. 24/7 Admissions (818) 722-9019. On-Site Contact (818) 806-3914.
Don't wait any longer!
For a drug and alcohol treatment center that truly cares, call Restore Treatment Center today at 888-519-1570
Verify Your Insurance Now
---