The Role Anxiety Plays in Addiction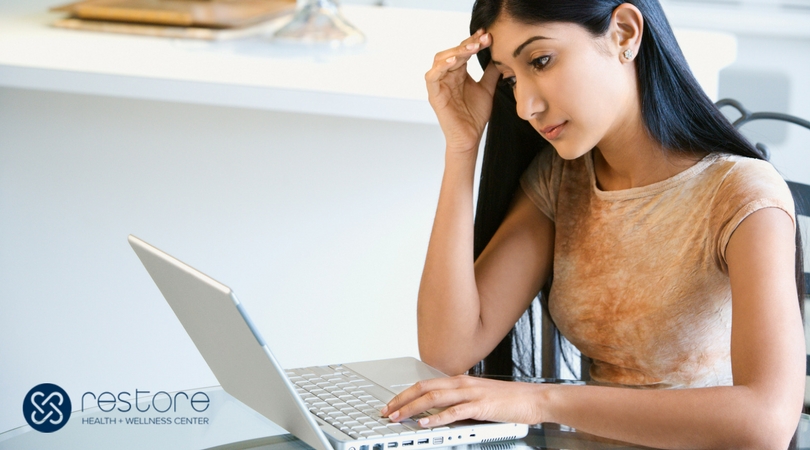 Anxiety can be characterized by feelings of worry or unease, particularly regarding an event or a situation with an uncertain outcome. However, medically speaking, anxiety disorders are the most common type of psychological illness and an estimated 18% of adults in the United States suffer from one. There are a couple different anxiety disorders, and these include:
Generalized Anxiety Disorder (GAD)
Obsessive Compulsive Disorder (OCD)
Panic Disorder
Post Traumatic Stress Disorder (PTSD)
Social Anxiety Disorder
To those who may suffer the crippling effects of anxiety, life can become debilitating. Excessive worry can plague an individual's mind, and a good night's sleep can be few and far between. Irrational fears can seem like a natural occurrence, and self-consciousness, low self-worth, and panic can rear its ugly head to take on multiple forms.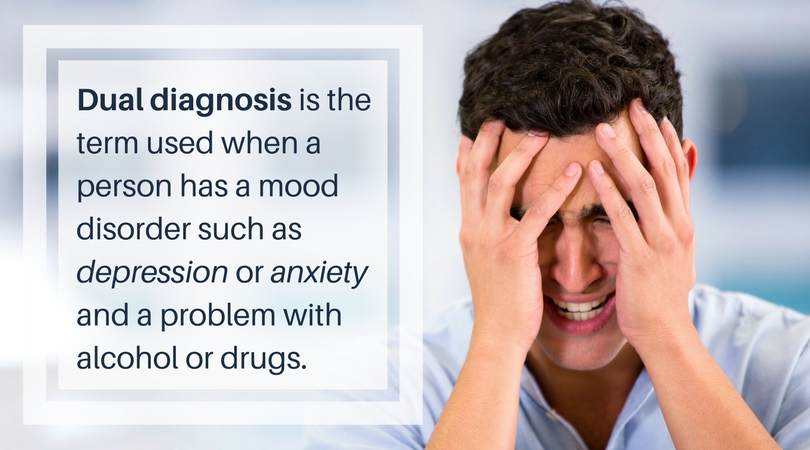 For those who want to quiet anxiety down, substance abuse and addiction can loom in the corner. For some, taking a drink will calm the nervousness and cause unrelenting feelings of confidence. For others, smoking a joint will provide the relief needed to stand in the face of fear. However, once the original symptoms of anxiety persist, alcohol and drugs can become consumed widespread. When substance abuse and an anxiety disorder are present, this can also be known as a co-occurring disorder. An individual can plunge into a tailspin, ultimately chasing substances due to a heightened sense of relief and courage. However also impart due to the chemical substances starting to change the brain's functioning. When this happens, addiction occurs. Because of the nature of substance abuse and the development of tolerance to the specific substance, it requires more and more of the drink or drug to keep the feelings of anxiety, fear, and panic under control.
Anxiety and Addiction Go Hand-in-Hand
However, the relationship between addiction and anxiety can become more complex. There are instances when anxiety is not a separate co-occurring disorder, but a result of the addiction itself. Drugs and alcohol often make any minuscule type of anxiety worse, not better. This creates a dynamic in which drug use perpetuates anxiety and increased feelings of worry and uneasiness prompt further substance abuse. Once an individual builds up a tolerance to a substance and considers quitting, the fear of physical withdrawal symptoms and actual detox can cause a type of anxiety never felt before. This can lead to an increased risk of relapse and ultimately drive a person back to the substance, thus the cycle of addiction persists.
It's safe to say that anxiety and addiction can go hand in hand – while addiction can take a center stage in one's life, anxiety can follow closely behind – one perpetuating the other. Today, studies have shown that treating substance abuse without treating underlying anxieties are associated with an increased risk of relapse. Therapeutic interventions for anxiety were once separate from substance abuse treatment. However, today research has shown that the most effective way to help a person with dual diagnoses is to provide comprehensive recovery programs that address both conditions at the same time.
Dual Diagnosis Addiction Treatment
Restore Health & Wellness Center specializes in treating co-occurring disorders. We are an evidence-based dual diagnosis treatment facility that focuses on treating the underlying causes of substance abuse. Our mission is to ensure that you don't relapse and don't return to treatment. We want you to overcome your substance abuse and the reasons why you picked up your drug of choice in the first place. If you're ready to take the first step to a drug-free lifestyle, give us a call at (888) 519-1570 for a private consultation.