When facing addiction, seeking help can be intimidating. You may have many questions. What do I bring? How much does treatment cost? What does treatment entail? And one of the most common, how long does drug rehab take?  There is no predetermined 'correct' treatment time. However, studies have shown that positive outcomes directly correlate with longer treatment times. Yet, an extended drug rehab program may not be necessary for everyone. Your individual needs will determine which treatment option will yield you the most benefit.
Generally, rehabilitation program lengths can be:
30 days
60 days
90 days
Extended programs such as sober living communities
The Benefits of a 30-Day Addiction Rehabilitation Program
A 30-day treatment program is a great way to build a framework for your long-term recovery. Upon attending rehab for the first time, many addicts may be unsure as to what treatment consists of and how much professional assistance they will require, and this is where a shorter program would be beneficial. Programs lasting roughly a month will give clients insight into what the recovery process entails and usually provide the option to extend treatment should it be necessary. A 30-day program is also considered ideal for detoxification, as an addict should have overcome symptoms of withdrawal once the month has come to an end.
Shorter programs do not require as much commitment, both in terms of time and money, making them ideal for addicts who are hesitant to begin a treatment regimen. Being the shortest period of treatment available, 30-day programs are cost-effective and more easily accessible for those with milder to moderate addictions who want to take things one day at a time.
If you need a drug rehab addiction treatment center, Restore Health and Wellness can help. Our comprehensive 30-day programs are designed to address the underlying causes of your addiction and get you started on the road to lasting recovery.
The Benefits of a 60-Day Addiction Rehabilitation Program
A 60-Day rehabilitation program is a comfortable bridge between shorter and long-term treatment. There is more than just time to detox in 60-Day programs, but time to engage in numerous individual and group therapy sessions. It takes time to work through months, or even years, of prolonged substance abuse. The behavioral changes accrued from addiction are difficult to break and require in-depth and consistent therapy sessions. In relapse prevention programs, for instance, addicts learn to not only identify the root cause or cause of their addictions, but develop positive ways in which to cope with triggers.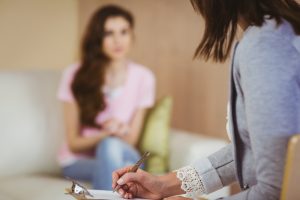 60-day programs give addicts more time to focus on themselves and sustaining their recovery once the detox phase is complete. Although 30-day programs benefit those who want to initially achieve sobriety, they do not allot enough time for addicts to actively practice the tools they have acquired during treatment. Without focusing on real-world applications, the knowledge developed in a short-term program could remain largely unused.
The Benefits of a 90-Day Addiction Rehabilitation Program
90-Day rehab programs may seem intimidating initially, but as previously mentioned, longer treatment programs directly correlate with higher rates of maintaining and sustaining sobriety. Meaning that out of 30, 60, and 90-day options, the longer you spend in treatment the better your chances will be for avoiding relapse in the future. As with most programs, the 90-day option will consist of an evaluation, detox, therapy, and aftercare planning. Yet, during a long-term program, addicts have more time to adjust to a life without drugs or alcohol. By strengthening relapse prevention skills, addicts leave 90-day programs with the confidence necessary to take on the world. If you or a loved one suffers from a moderate to severe addiction, it is recommended that you consider this longer-term rehabilitation option.
The Benefits of Extended Care
In many cases, recovering addicts will choose to spend time in an extended care program before choosing to reenter general society. These extended care options usually come in the form of sober living homes or halfway houses. The purpose of one of these sober communities is to act as a transition period between addiction rehab and a world full of temptation.
Those who reside in a sober living home must adhere to certain requirements. Some of these may include passing drug tests and maintaining a job. These requirements allow individuals to live in a safe, sober, and supportive environment, while still having enough freedom to practice the tools learned in recovery.
Restore Health and Wellness is One of the Top Drug Addiction Rehab Centers
No two addiction stories are exactly the same so why should their treatment be? Every addict must reflect on their individual needs when considering drug or alcohol rehab. Although a lengthy treatment regimen works well for most, it may not be necessary for all. At Restore Health and Wellness Center, we will evaluate every patient to determine their specific needs for recovery. Our state-of-the-art rehab centers for drug addiction provide patients with a safe and comfortable environment where they can focus on their goals for sobriety. Each treatment plan is tailored to meet the needs of the individual, and combine a series of evidence-based and holistic treatment therapies to ensure lasting recovery.
Visit our drug rehab center in Thousand Oaks, CA at 6918 Owensmouth Ave Canoga Park, CA 91303. 24/7 Admissions (818) 722-9019. On-Site Contact (818) 806-3914.
---